Upcoming Artist Talks for Prof Adam Brent
October 30, 2014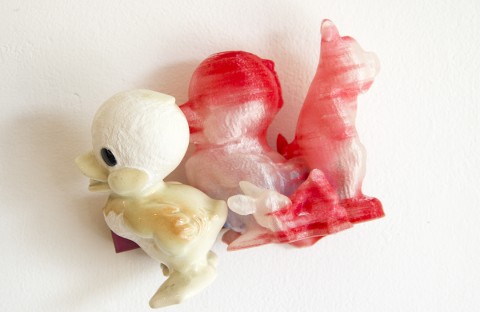 Adam Brent, Director of the Integrated Design Program and co-founder of BroLab, has two artist talks next week at the Brooklyn Arts Council and the Zimmerli Museum at Rutgers University.
Zimmerli Art Museum at Rutgers University | November 4, 7 PM – 9 PM
On November 4, the Zimmerli stays open late for Art After Hours: First Tuesdays, inviting visitors to unwind after classes or work.
6 pm: Curator-led tour of Sports and Recreation in France, 1840-1900. As Rutgers enters its first season of competition in the Big Ten, this exhibition visits late 19th-century France for a glimpse at the origins of how we perceive sports today, especially in the media. The tour is immediately followed by the next selection in the Big Ten: Art series, which spotlights one intriguing work of art from the collection each month.
6:30 – 8:30 pm: Rutgers Afro-Caribbean Ensemble makes its museum debut with a vibrant selection of Latin, Salsa, and Afro-Cuban styles. Mason Gross professor Bill O'Connell leads these top student musicians from the Department of Jazz Studies.
7 pm: Slide Jam welcomes artist David Ambrose and the collective BroLab to discuss new projects. Ambrose explores elements found in or on architectural facades, interiors, or floor plans in his pierced-paper paintings. The five artists who make up BroLab have built a practice bridging art and design principles exploring minimalist objects, with a broad vision that connects art to a live activity of both creation and engagement. Art After Hours takes place from 5 to 9 pm., featuring free admission and complimentary refreshments.
Brooklyn Arts Council | November 6, 6:30 PM – 9 PM
In conjunction with the exhibition Rub Me the Wrong Way, three artists, whose pieces are heavily rooted in architecture, will present and discuss their work. Artists: Adam Brent, Kirsten Nelson and Traci Talasco.
Adam Brent Solo Shows
Adam Brent currently has two solo shows up in New York at Auxiliary Projects in Brooklyn and Joyce Goldstein Gallery in Chatham.