Collaborators
JAMES CORTESE
 | Guest Speaker | Frog Design
James Cortese is head of communications at frog, the global product strategy and design firm. He oversees the company's content strategy and leads the communications team, including editorial, executive communications, portfolio marketing, media relations, social media, and events. Previously he worked at PR firms, where he helped launch and scale game-changing startup companies like SolarCity and Roku. He is a science fiction fan interested in how stories help us reckon with our future as a technological species. He is also an amateur ecologist, who loves gardening and bird-watching in his home town of San Francisco.
Frog Design Talk at Parsons SD+M 2014

CINDY AU
| Guest Speaker | Kickstarter
Cindy Au is VP of Community at Kickstarter. After receiving her PhD in English Literature from the University of Wisconsin-Madison, Cindy joined Kickstarter in 2010 where she oversees the support, development, and growth of Kickstarter's community of creators and backers. Previously, she has worked as a writer and teacher covering topics in games and comics, and continues to work closely with both communities on Kickstarter. She currently resides in Greenpoint, Brooklyn and loves game night, pie, and corgis.

ALLY BAER
| Guest Speaker | Twitter
Aly is a Senior Brand Strategist at Twitter. She spends her days collaborating with the world's largest advertisers to develop custom solutions that solve core business problems. Aly came to Twitter from American Express where she held roles in Global Brand Strategy, Business Strategy & Innovation, and Small Business Marketing. Prior to AmEx, Aly worked at both WPP and Publicis creative agencies in Account Management and New Business roles. She is a proud NYU alumna. She graduated from The Gallatin School where she wove together courses in economic theory, marketing, and new technology, ultimately presenting an oral thesis focused on consumer desire and vertical aspirations. Aly loves to travel, is a Spaniard-by-Marriage, and was voted "most inquisitive" in her 5th Grade class.

JENNY BLAKE
| Guest Speaker | Google
Jenny Blake, an author, international speaker and business coach, will be joining us on December 9 to share practical tips to help improve your confidence and delivery while speaking in front of others. She will cover structuring a presentation effectively, practicing your delivery so you can nail it without notes, physiological tips for calming nerves, and pointers for delivering your speech in an engaging, concise manner. These skills will help you with everything from class presentations to client meetings to larger speaking engagements, and ensure that your audiences walk away feeling inspired and motivated to action.


CARL BRETTMAN
| Guest Speaker | Starbucks
Carl has been with Starbucks for about 4 years. In his first two years, he worked with the global store community in developing strategies around capital spend in its stores for maximizing profitability on its renovations. The last two years he has been leading a team in developing sustainable design and construction strategies and working to ensure they are deployed so that all Starbucks new stores will achieve LEED certification.
From ethical sourcing of coffee to giving back to its local communities, Starbucks has made a global commitment to corporate responsibility and sustainability. As part of that commitment, Starbucks has established a number of corporate social responsibility goals. In particular, Starbucks is working towards making all of its new, company-owned stores to be LEED certified. With now almost 300 stores in 18 different countries being LEED certified, Starbucks is starting to deliver on that goal. Come hear Carl Brettmann (Starbucks Program Manager, Global Sustainable Stores program) talk about both Starbucks overall CSR program and its LEED program.
 Video Conference on Starbucks Sustainability at Parsons SDM

CAROL WITHWROTH
 | Guest Speaker | This is Home
Carol, founder and owner of design agency Home with clients including Royal Mail, Jaguar and BP, and more. At Home, we want to help you inspire your people. We want to help you keep them up-to-date. We want to help you make them feel part of something. Our boss calls it 'developing an internal communications strategy to deliver your business objectives'. We prefer to call it 'helping you talk about the big stuff'.
Talk at Parsons School of Design

ANDREW WINSTON
 | Guest Speaker | Author
Andrew, founder of Winston Eco-Strategies, is a globally recognized expert on green business strategy, appearing regularly in major media such as The Wall Street Journal, Time, BusinessWeek, New York Times, and CNBC. He has advised some of the world's leading companies, including Bank of America, Bayer, Boeing, Bridgestone, HP, Johnson & Johnson, and Pepsi.He also sits on Sustainability Advisory Boards for the Kimberly-Clark Corporation, Hewlett-Packard (HP), and Unilever, and serves as a Sustainability Advisor to PwC. Andrew bases his work on significant in-company business experience. His earlier career included advising companies on corporate strategy while at Boston Consulting Group and management positions in strategy and marketing at Time Warner and MTV.
Today, Andrew is also a highly respected and dynamic speaker, reaching audiences of thousands of people around the world and acting as a practical evangelist for the benefits of going green. He's spoken at leadership meetings for the top executives of many Fortune 500 companies, at large conference keynotes, at high-profile business meetings like the World Innovation Forum, and at events in Europe, Russia, Brazil, and China. He writes extensively on green business strategy, including a weekly column for Harvard Business Online and his own popular blog at www.andrewwinston.com.

Ron was most recently, the New York City Deputy Commissioner of Sanitation, Recycling and Sustainability. He joined the Bloomberg administration in 2012 with the task of developing and implementing a plan to divert over 30% of New York's waste stream from landfills by 2017 and over 70% by 2025. In this role, he was responsible for New York's recycling programs, which include paper, metal, glass, plastic, organics, textiles, electronics, hazardous waste and related legislation. In 2013, NRDC and Earth Day New York named Ron as the Public Official of the Year in New York City.
Ron is a Co-Founder & CEO of the Closed Loop Fund. The Closed Loop Fund has been formed to provide municipalities zero interest loans and private firms engaged in public-private partnerships access to capital at below market rates in order to spur investment in municipal recycling programs. It links the financial interest of companies that need recycled material back in their supply chain to reduce cost to the capital that municipalities need to invest in recycling infrastructure and programs in order to divert recyclable material from landfills and into the recycling stream. Investors include Walmart, Unilever, P&G, Coke, Pepsi and Johnson & Johnson.
Ron has been an Adjunct Professor at Columbia Business School since 2010. In 2012, he was the recipient of the Social Enterprise Teaching Award for Excellence in Teaching.

Sara Arnell was appointed CEO of Arnell Group in 2011. Previously, she had spent 21 years directing brand and business strategy for the clients of Arnell Group. In her role, she manages the agency's internal brand consulting group, directing consumer research, consumer insights and the development of business, brand and digital strategies which form a seamless bridge to AG's advertising and design teams. Throughout her time at AG, Sara has been integral to the development of global brand positioning, communication platform development and innovation architecture for such clients as Jose Cuervo International, Revlon, GNC, PepsiCo, Mars, Unilever and Johnson & Johnson.
Talk at Parsons, MS SDS+M Managing Creative Teams

MIKE MEGALLI
 | Guest Speaker | Microsoft

Microsoft Senior Director, Brand Strategy at Microsoft. Bio pending.
Video conference at Parsons School of Design MS SDS+M Program

LISA VERSACIO
 | Guest Speaker | RH ATELIER
chief merchandising + creative officer at RH ATELIER
Talk at Parsons MS SDS+M Managing Creative Teams & Projects

BILL FOLEY

| Visiting Speaker | ZinCo USA

Mid-Atlantic Region Manager at ZinCo USA
In June 2014, I re-joined ZinCo-USA in order to specify and help to build and maintain green roof infrastructure. I have been active in commercial construction contracting for over 30 years and in that time I have developed a passion for green building and sustainable development for commercial buildings. I enjoy working directly with developers and general contractors to maximize building design performance and to minimize costs through coordination and best building practices.
In the past 15 years I have enjoyed active participation in green roofing through product representation, project consulting and actively teaching green roof infrastructure across North America. I am passionate about green stormwater infrastructure and how green roofs can contribute to our urban environment. Additionally, I am certified in grid tied solar PV. Urban markets present a unique possibility to combine vegetation and solar PV on roofs to reduce stormwater and save energy.

David Seiter is founding principal and design Director of Future Green Studio, an innovative landscape design and urban ecology firm based in Red Hook, Brooklyn. With a Master in Landscape Architecture from the University of Pennsylvania, David's portfolio includes private and public-use projects ranging in scope from intimate residential spaces to larger developments as well as city-wide research and visioning. As the leader of a twenty-person design-build studio, David explores the complex ecology of our cities revealing the nuances of the urban landscape in subtle, poetic ways. With keen attention to sustainability, David is continually exploring and incorporating innovative methods for aesthetically stimulating, practical, socially and environmentally responsible design.

Michael is  the Vice president of Library Sales at Material Connexion, a SANDOW company, is a global materials and innovation consultancy that helps clients create the products and services of tomorrow through smart materials and design thinking. Material ConneXion is the trusted advisor to Fortune 500 companies, as well as forward-thinking agencies and government entities seeking a creative, competitive or sustainable edge. With eight locations—in Bangkok, Daegu, Hong Kong, Milan, New York, Skovde, Tokyo and a satellite library in Copenhagen.

QUIRKY

| Field Trip | Quirky
For centuries, becoming an "inventor" has been a hard gig to crack. Complexities relating to engineering, financing, manufacturing, distribution, and legal have stood in the way of brilliant people executing on their great ideas.
Quirky has rapidly changed the way the world thinks about product development. We bring brand new consumer products to market each week, by enabling a fluid conversation between a global community and Quirky's expert product design staff. We act as partners, expert advisors, and re-sources to creative people around the world.

ROB PRINCE

 | Field Trip | Scratch
That company, Scratch Music Group, has started to capture a good share of the fast-growing market for DJs by training aspiring stars — the next Aviciis — and helping them land gigs. Its DJ academies — in New York City, Los Angeles, Miami, Chicago and Atlanta — train some 50,000 students a year in beat-matching, mixing and (of course) scratching. As a result, it's spreading the art of DJing, once relegated to the underground, to a wide array of music fans. In turn, it's made Principe a go-to authority on DJ culture, tapped by brands such as Nike and Gap when they need music cred.

ROXANNA ZARNEGAR

 | Field Trip | Artnet
---

MOB Makers of Barcelona
|
www.mob-barcelona.com
Barcelona, Spain
Studio led by Cecilia M Tham
"Hackable City" is a highly ethnographically based studio focused on how to implement change and social impacting initiatives within public policy domain working with public administration. The objective is to deliver a toolkit of steps and recommendations for the neighborhood, both private and public, the ability to re-brand and revitalize the neighborhood of Eixample Dreta in Barcelona.
The project will use the city as a basis for research, along with case studies and success of others, while students will work closely in collaboration with public administration, namely the OPEE, Oficina de Promocion Economica del Exiample, as well as local initiatives such as 15×2 for field work exchange. Researchers will take on the role of an intraprenuer to take on challenges of the larger counterpart of the city government of Barcelona. Hybrid design strategy will be applied to implement both the "hardware" aspect of the problem, namely graphics, signage, branding in parallel with the "software" aspect, such as the strategy for implementation via regulations, policy as well as other processes.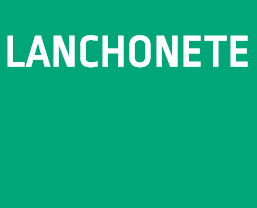 Lanchonete.org
    |   
lanchonete.org
São Paolo, Brazil
Studio led by Brian W. Brush
Lanchonete.org is a 5-year project celebrating the ubiquitous urban lunch counters that are "one of the only places where people in different economic classes share middle ground" in São Paolo Brazil.
Lanchonete, also affiliated with the World Policy Institute's Arts-Policy Nexus "that aims at providing urgently needed new models for supporting socially engaged artists," leverages the traditional street-corner lanchonete as a locus for community-building social practices connecting São Paolo's core with artists and thinkers from the greater city and around the world.
SDM Students will assist Lanchonete.org with phase one of their project, building a platform of support and solidarity, [as] a prerequisite to inhabiting a physical lanchonete during the second phase.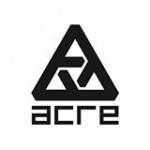 Accelerator for a Clean and Resilient Economy
   |  
nyacre.com
New York City, NY
Studio led by Travis Granfar
The New York City Accelerator for a Clean and Resilient Economy (NYC ACRE) helps clean technology and renewable energy companies in New York City grow through access to office space, mentoring, introduction to potential clients and investors.
Parsons Students will assist ACRE in two distinct areas: (1) development of an exhibit for the new Urban Future Lab that will showcase clean technology innovations from resident companies and operate as a "hub" for New York's clean-tech ecosystem; and (2) advise on strategic opportunities for ACRE, including a new accelerator program that would invest in selective clean tech start-ups.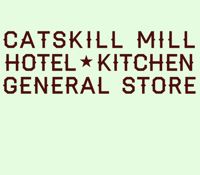 Catskill Mill
   |  
catskillmill.com
Catskill, NY, USA
Studio led by Mark Rodgers
Catskill Mill is a completely new kind of artisanal craft centre, established by Rob Kalin, one of the founders of etsy.com and some of his associates. Their fascinating business model is very community oriented, both in relation to its immediate environment and the network of artisans they aspire to work with and nurture, nationally and internationally.
Catskill Mill will focus on high-quality crafts in textiles, fibre, clay, glass, leather, wood and paper. It will become a place for experienced artisans to teach and for people who would like to pursue a craft-based career, studying and crafting in a centre that will provide space, accommodation, raw materials and machinery. As well as workshops, the Mill will offer housing for those involved on the creative-community, as well as a farm-to-table restaurant for the artisans and the public, where all items (furniture, crockery, tableware) will be made at the Mill, using locally sourced ingredients from partner-farmers in the Hudson Valley.
Students will focus on two topics. First challenge is to envision a plan for utilizing impressive unused space that is ideal for showcasing the work of the Mill and including the local community, as a cultural-hub, the face of the Mill and for public and private events. Second will focus on Mill's creative community, fostering talent, collaboration, productivity and craft with aim to attract talent in to make it work.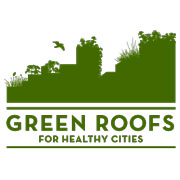 Greenroofs.org
|
greenroofs.org
citiesalive.org
New York City, NY
Studio led by Rhea Alexander
Green Roofs for Healthy Cities – North America Inc. is a rapidly growing not-for-profit industry association working to promote the industry throughout North America and its annual conference Cities Alive.
Green Roofs offers us the opportunity to use design thinking to innovate within their sector to uncover untapped opportunities and obstacles, to roadmap greater reach and return as a sector and as an organization, then potentially present our findings at the Cities Alive Conference in November 2014.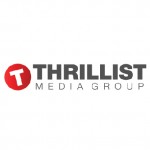 Thrillist Media Group (TMG)
|
thrillistmediagroup.com
New York City, NY
Studio led by Mark Kroeckel
Thrillist Media Group (TMG) serves as an umbrella company with Thrillist, Jack Threads, Supercompressor and The Crosby Press brands as its current collection.
Students will act as an external/internal consultant to TMG and its Director of Brand Marketing as they simultaneously work on these very issues with their internal team.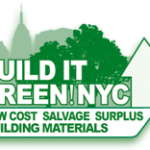 Is New York City's only non-profit retail outlet for salvaged and surplus building materials. BIG offers deconstruction services instead of demolition to divert from landfills.
Founded in late 2004, our Queens warehouse opened in February of 2005. Our second reuse center opened in Brooklyn in November 2011. Both reuse centers are open seven days a week. In addition to our two reuse centers, we support local environmental initiatives, such as the NY Compost pORJECT, BIG Compost, BIG! Millworks, BIG Blooms, BIG Gives Back.
Students conducted a deep holistic analysis of their business to seek out opportunities for sustainable business growth.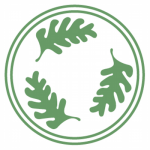 Lower Eastside Ecology Center
Founded in 1987 as one of the first organizations to offer community-based recycling and composting programs in New York City. We started our programs by providing innovative recycling drop-off centers. Today, the Ecology Center offers free public compost collection and education, electronic waste recycling, stewardship of public open space, and environmental education. Our programs focus on offering opportunities for all New Yorkers to learn about environmental issues facing NYC and to take responsibility for solving those problems.
Students conducted a deep holistic analysis of their business to seek out opportunities for sustainable business growth.