The Age of Consequences Special Discounted Screening
January 27, 2017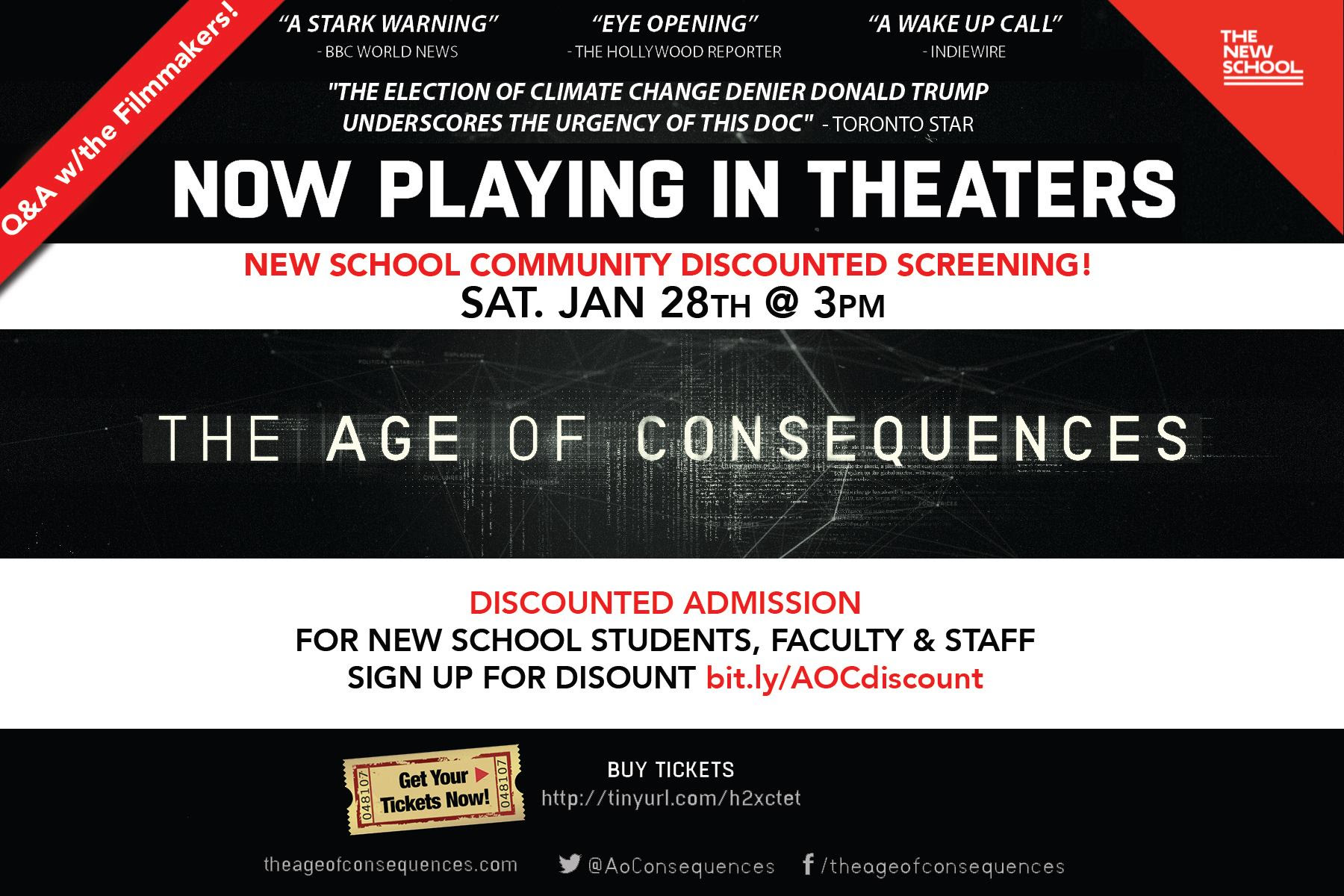 Join us for a special screening of THE AGE OF CONSEQUENCES – a thrilling new documentary that explores how climate change impacts national security and global stability – with NEW SCHOOL students, faculty, admin and alums.
After the screening stay for a discussion and Q+A with Kelly Nyks (Producer/New School Alum) and Jared P. Scott (Writer/Director).
Simply, select the showtime online – and then select the "AOC Filmmaker VIP", a $6 special NEW SCHOOL GROUP ticket offer (regular price, $12). No additional promo code needed. In person at the box office, you can also say you have the "AOC Filmmaker VIP" and receive the same special offer. Remember to bring your New School ID! 
When:
Saturday, January 28, 2017
3:00 PM
Cinema Village
22 E. 12th Street