First Year Students Visit Jet.com Headquarters
March 16, 2016
By: Indiana Baltodano, MS-SDM 2017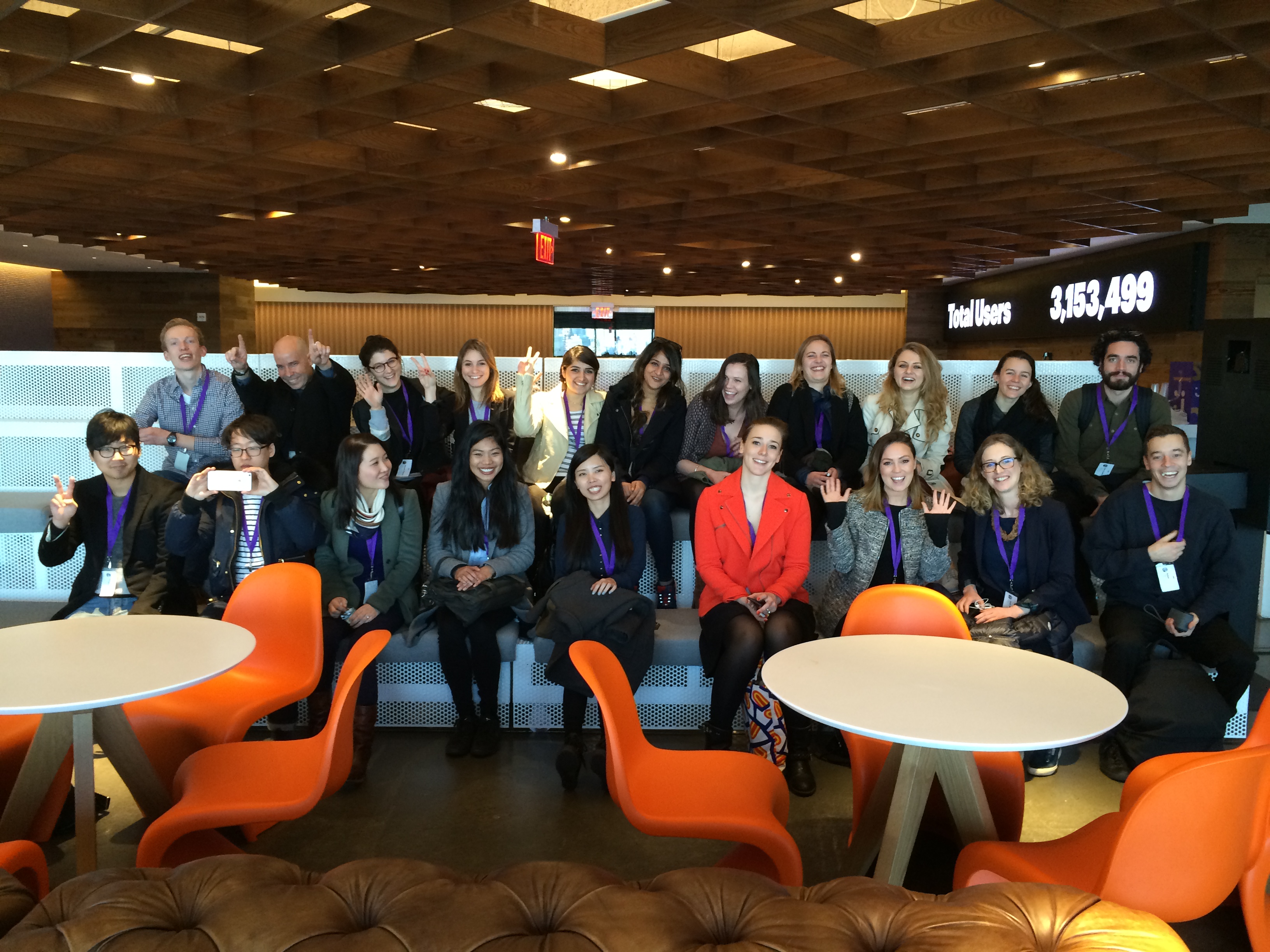 On Monday we had the opportunity to visit Jet's offices in Hoboken, NJ. For those of you not familiar with Jet, it is an e-commerce marketplace that launched in July 2015 with the ambitious goal of being the second biggest player in the industry after Amazon. Its founder, Marc Lore, also created Quidsi, the company behind Diapers.com, Soap.com, and Wag.com, which was acquired by Amazon for $550 million after a rather unfriendly pricing war waged by Amazon against Diapers.com.
So how in the world is Jet.com planning to compete with Amazon?
Jet.com is not simply another Amazon with a different name and a fun purple logo. In fact it is being built upon an entirely different business model and company culture. Jet aims to get consumers to shop smarter and save as much money as possible while also benefiting sellers, creating a win-win marketplace for both parties. Its shopping system changes the bidding dynamics between sellers and customers using algorithms that factor in shipping distance and price to present customers with the most cost-efficient options.
During our visit Marc elaborated on his vision and strategy for Jet, explaining that he asked himself at the onset what value proposition Jet can offer customers assuming they have reached scale and instead of waiting until that point, he posed the challenge of offering it now and suffering the losses in the short-term. Marc sees Jet as an agent of change for how consumers shop, training them to shop smarter by purchasing larger carts over single items on a need basis, thus translating into a lower cost business model. He argues Amazon's Prime membership model passes on the high costs of shipping single-items to consumers through higher membership fees, something Marc is strongly against.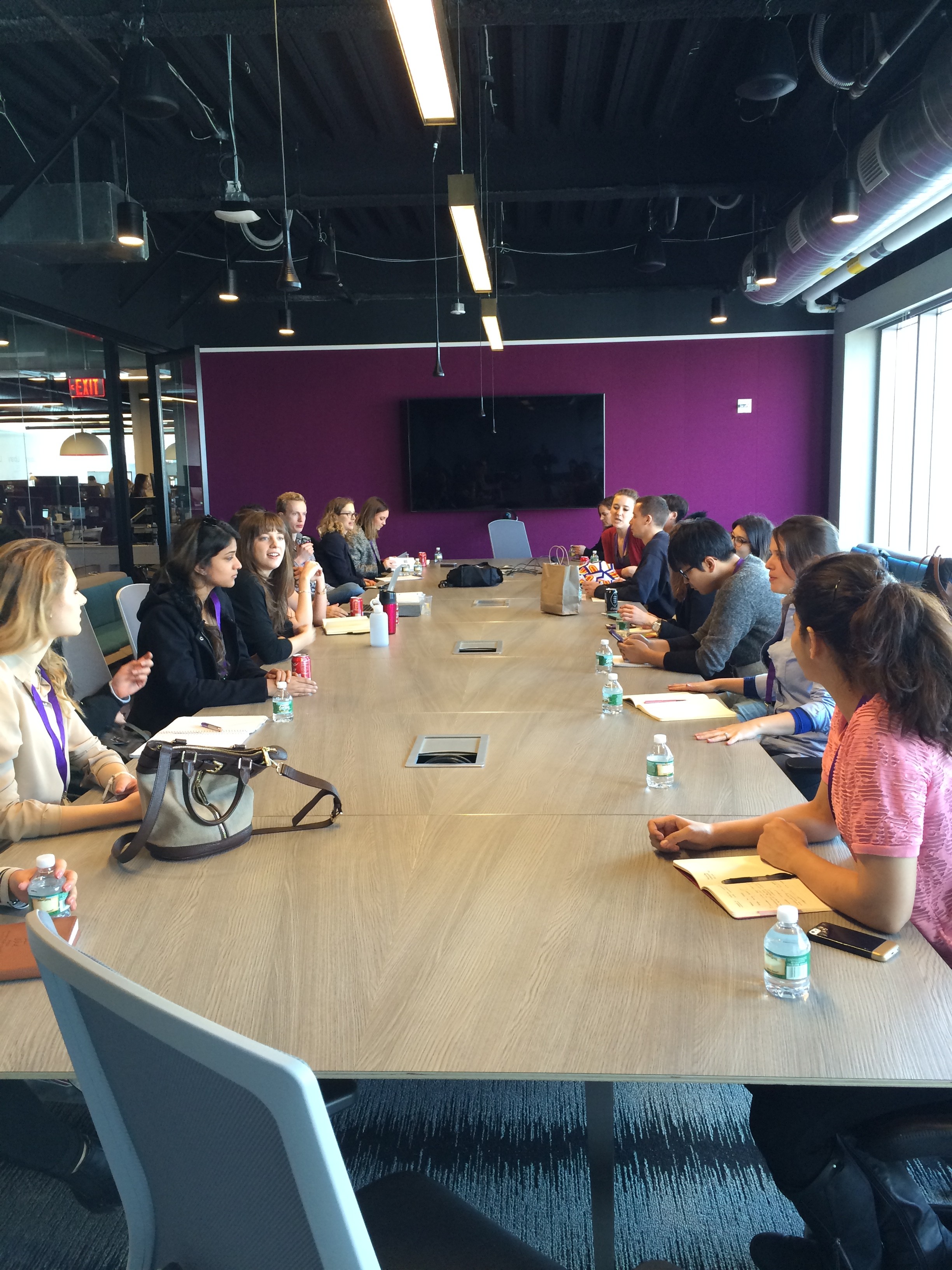 In addition to business model innovation, Jet is also allocating significant company resources to building a unique culture based on transparency, fairness and trust. We got to learn firsthand from Jet's Chief People Office, Deena Gianoncelli about all the efforts in place to build a company culture that truly abides by the values they have set forth. According to Deena, a key difference between Jet's approach to culture from that of other start-ups is that they adopted a strategic focus on culture-building backed by company dollars at the on-set versus abiding by the commonly held belief of simply letting culture grow organically. Most notable among the many culture-building initiatives she mentioned — which of course included health & wellness programs, attractive office space, free snacks and more fun perks — was the "Talent Brand", an entire internal campaign being built around what working at Jet means using innovative technologies. They have a dedicated team just for this initiative, suggesting they truly believe in the importance of creating a strong and unified culture.
Deena also talked about what she looks for in candidates: happiness. Yes, Jet wants to hire happy people. She explicitly pointed out that they do not hire with the expectations of making unhappy people happy, rather they want people that are already happy and will thrive at Jet. In fact, one of her usual interview questions is "What is making you happy right now?", one that likely catches many candidates by surprise. Smart people can fall in either bucket, thus having an optimistic, can-do attitude is what will set you apart in the eyes of Deena.