Job Opportunity: Senior Visual Designer at Smart Design
March 2, 2016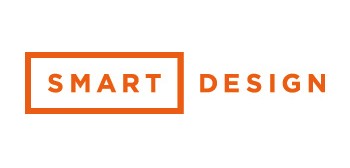 We're looking for an experienced and talented Senior Visual/Communication Designer to join our studio in a full-time capacity.
Visual Designers at Smart create more than just the pretty face on the screen. They are responsible for the overall expression of a digital user experience and do this by defining a design language that's not only meaningful to users, but authentic to its brand. Visual designers are comfortable working with researchers, interaction designers and technologists on projects for clients ranging from fast-growing startups to some of the most recognized brands in mobile, consumer electronics, healthcare and financial services. Oh, and they know that we talk about "users" what we really mean is "real people."
NATURALLY, YOU HAVE
A bachelor's degree in visual/graphic design/brand communication (or a related field)
5+ years of experience designing cross-platform visual systems, particularly, mobile (iOS, Android) and web other devices, including 10' UI
The experience and ability to lead the visual aspects of a project
Impressive skills in visual storytelling, ideation and sketching, visual interface design, data visualization and motion graphics and an affinity for HCI/interaction design and prototyping
An incurable curiosity relating to all things design and technology and a willingness to share your knowledge
Mastery of design tools including Illustrator; experience with fireworks, balsamiq and/or after effects a plus
Excellent communication and presentation skills and have desire to share what you know
Capable of empathy. Great design is based on understanding other people, how they behave, what they care about, what they want to achieve, and how they work.
We are also looking for freelance designers who can work on a project basis.