SourceSeed Project: The Platform which enables designers make better sourcing choices
February 10, 2017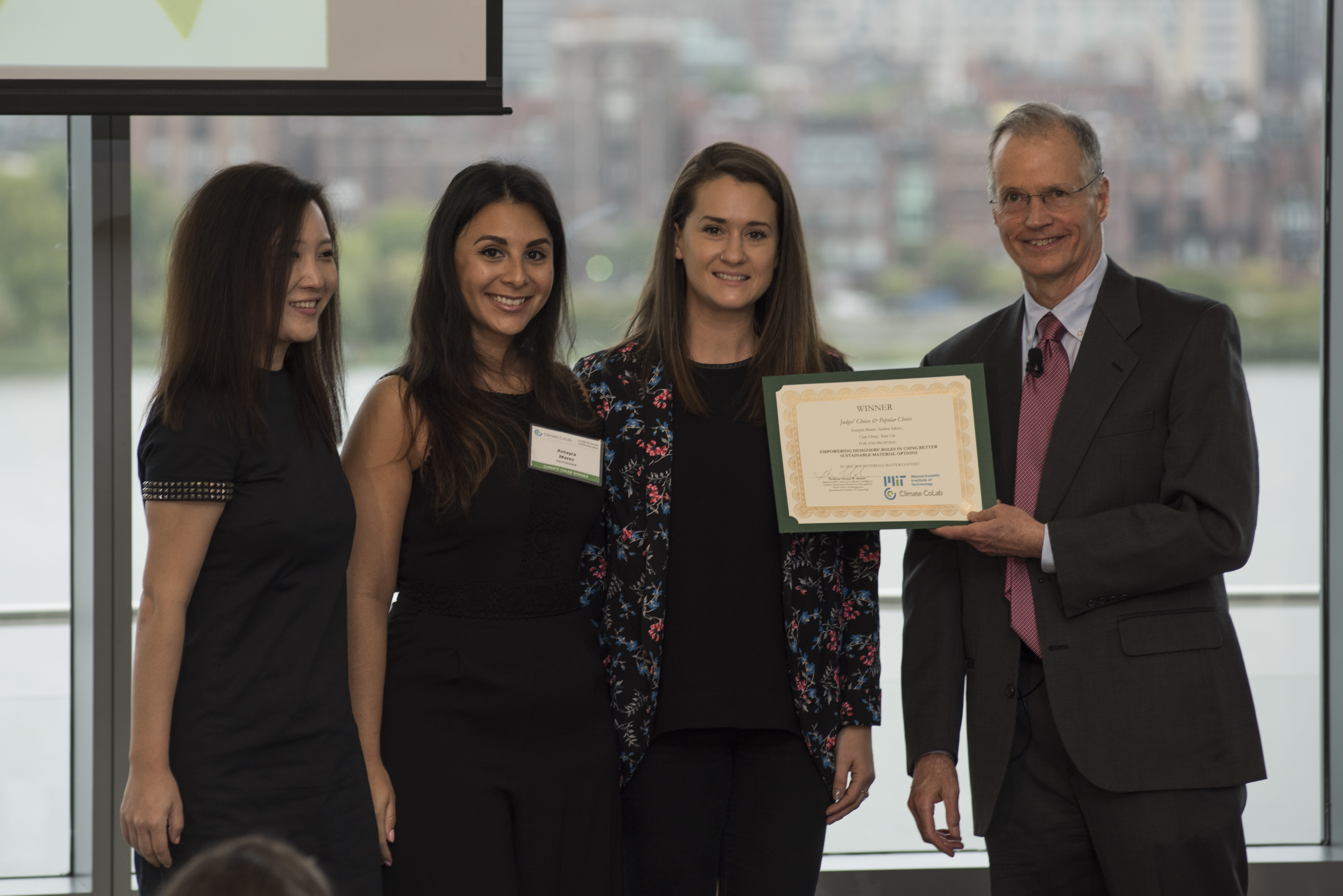 Imagine you're a designer who wants to use sustainable materials for your designs, but you realise the cost­­ of sourcing sustainable material is too high. You are left with no choice but to design with materials which aren't great for the environment. That's where SourceSeed comes in. SourceSeed gives designers access to an online platform that partners with global textile manufacturers and suppliers to provide curated sustainable and innovative materials. SourceSeed also provides offline consultations and email updates on new materials.
The team comprising of Antayra Mares, Andrea Saloio, Ken Lin and Clair Chun, pitched this idea at the Nike Materials Matter 2016 competition at the MIT Co-lab and won in 2 categories.
The Team took a 360 degree view of this challenge and found that the designers are where they would have the most influence in the process of creating better, more sustainable use of material; which led them to craft the purpose statement "How might we help designers make better choices on the materials they use?" They researched and developed their idea, which has a top-down, bottom-up solution approach. Through SourceSeed, Small and Medium businesses can co-buy materials to reach minimum orders, allowing more designers access to materials that were previously inaccessible due to minimum orders. At the same time enabling LARGE CORPORATIONS to influence sustainable materials criteria by providing them access to fabric futures where they purchase a minimum order of material with a 50% minimum turnaround.
Two members of the team, Antayra Mares and Andrea Soloio, were recently invited as the guest speakers at the World Usability Day.
Checkout their entire pitch here.