SDS Presents: The Provocateur's Series
October 8, 2015
The Friday Provocateur's Series is a series of talks by innovative pioneers in the design and social entrepreneurship industry who generously share with Parsons their professional and personal experiences. This is an initiative that originates from the School of Design Strategies at Parsons and is open to all four graduate programs of the School of Design Strategies, in addition to students of the MFA in Design and Technology.
The aim of this series is to engage students in a community of different fields of actors, innovators, practitioners, and design thinkers who actively challenge the status-quo, look to add social value to the world, and constantly reveal valuable insight in this new economy.
The format is flexible and can range from a workshop to a lecture or a combination of the two within a time range of 30 minutes to an hour including Q&As. Students who attend these sessions mostly focus on design strategy for social impact and innovation in the new economy, coming from the programs: Design Management, Transdisciplinary Design, Design and Urban Ecologies, Theories of Urban Practice, and Design & Technology.
UPCOMING PRESENTATIONS:
Portfolio Creation | Michael Witt, Graduate Student Career Advisor | Friday, 18th December 2015 | 5:30pm | UC Room L105 | RSVP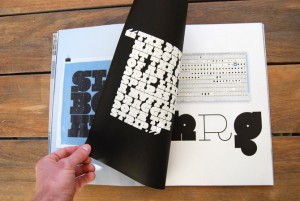 Michael Witt will host this valuable event for first and second year students interested in creating a portfolio that will get you hired. Join MS-SDM Alumni and experts for a panel discussion with Q&A.
If you have burning questions prior to the event, please submit them here.
PAST PRESENTATIONS:
Partner & Partners | Friday, December 11, 2015
We are a practice designing for the social and political. We are a practice working in a variety of mediums, illuminating transformations that we believe can lead to collective change. We are designing for social value not brand value, for inclusion not profit. We are designing without tons of money, without a cool strategic international messaging approach and all without managing or crafting or elevating or placing your global brand for a consumer-facing audience.
Partner & Partners is a design practice concentrating on projects that create social value for the people and places with which it works. It primarily focuses on identity, exhibition and digital projects with clients and collaborators in art, architecture, public spaces and activism. Recent clients include Van Alen Institute, MIT, Center for Urban Pedagogy, The Queens Museum, Justseeds, Urban Reviewer, Curb Your Litter, AIGA, UnionDocs, Stone Barns Center for Food & Agriculture and The Antique Boat Museum. They also co-organize and collaborate closely with Interference Archive as well as The Sunview Luncheonette.
Frog Design | Friday, December 4, 2015 
A presentation and discussion by Richard Tyson on human-centered approaches to the massively connected, multi-scalar design challenges created by our new found abilities to relate everything to everything else—through data, distributed computation, and connectivity—and embed intelligence into those relationships.
What are the ethical, human-centered, and methodological shifts that design needs to make to address a massively interdependent world, where the ability to form connections massively outstrips the human's ability to comprehend them?
Kiersten Nash | Friday, November 20, 2015 
Provocation: We eat, sleep, dream, fuck, fight, play and even perish, by design. To design is to affect and effect change. So, essentially, we are all designers; yet, more often than not, we're unaware of the various ways we affect and effect our surroundings. During this brief interlude, Kiersten Nash will explore the culpabilities and capacities of design to radically alter the historiographies, geographies and psychologies of our everyday. Discretion advise
THE ART OF DOING's Camille Sweeney |   Friday, November 13, 2015 
Problems, whether big or small, inspire people to find solutions. Solutions are based on ideas. The best ideas—the radically creative ideas—can change the course of human history. Those who come up with great ideas are destined to be the future's change agents. But who are these people who come up with great ideas? And how can any one of us apply radical creativity to our own lives?  We start this illustrated talk by asking: "What is an idea?" We identify the three basic types of ideas. Finally, we take a look at how people can actually practice and master the art of radical creativity.
READYMAG |  Friday, November 6, 2015
Readymag was founded in 2012 starting with the simple idea that everyone can be a publisher. Finding inspiration in the beauty of printing and functionalist design philosophy, R/m founders aimed to rethink digital interfaces and wanted to build the most elegant, powerful and easy-to-use online publishing tool. With Readymag you can easily create personal websites, portfolios, prototypes, presentations, longreads and many other use-cases and focus only on your content. Engaging, extraordinary online projects can be beautifully designed with no limitations and absolutely no coding.
IDEO | Friday, October 30, 2015
IDEO talk on rapid prototyping! Selma Durand from IDEO will explain what it means to prototype in 2015. "We will explore the latest rapid prototyping technologies such as 3d printing and what they mean for designers as well as the larger community of makers and amateurs. We will then dig deeper into the prototyping methods used at IDEO, to test, give shape to ideas and make projects successful."
Tomorrow Lab | Friday, October 23, 2015
Tomorrow Lab invites the students of Parsons Strategic Design & Management Program and the Founders of Google's 30 Weeks program to join us for a Meetup at their office in Midtown Manhattan!
The evening will include a presentation focusing on the Future of Design in New York City lead by Tomorrow Lab that will encourage a lively discussion between entrepreneurs, business strategists, and mentors.
Tomorrow Lab is a hardware-based design consultancy, that focuses on Design for Manufacture, and identifying and implementing a great business structure to get a product from ideation to production and into the market place.
Domestic Data Streamers | Friday, October 16, 2015
Domestic Data Streamers is a team of developers from Barcelona that have taken on the challenge of transforming raw data into interactive systems and experiences. With a background in new media and interaction design they play in the boundaries of arts, science and sociology to explore and create new data languages.
The team was created in October 2013 and since then has been working doing installations for several national and international museums and cultural institutions including the CCCB, Smart City Expo, Qatar Foundation or the California Academy of Sciences.