REMINDER: Parsons Festival Student Application
April 1, 2015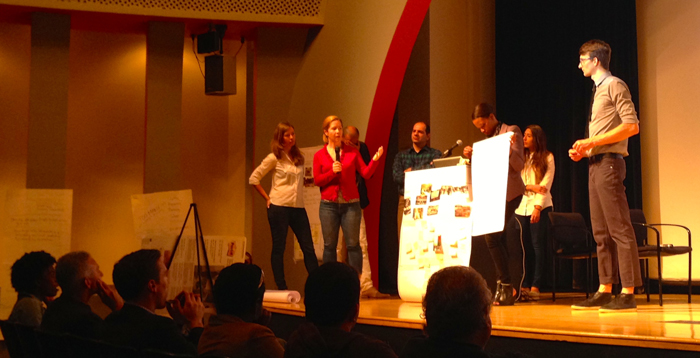 REMINDER: Apply by April 9th to present your work at Parsons Festival and NYCxDesign at Industry City Brooklyn and Wanted Design. This is a chance to show off and shine in front of the international design community!
MS SDM Program will be having a presence at the NYCxDesign (NYC Design Week) where we will have dedicated space to show off program and students' work through Studio 2 projects.
2nd year MS SDM students are encouraged to apply by April 9th with work in one of the following categories:
10 slide project pitch decks to be presented at the festival (then left in a looped video)
Visual graphic project poster (info-graphics) about your big idea
Criteria
To be accepted in the festival to represent SDM program, projects need to meet the following:
Theme: Design Intelligence for Business Innovation
April 9th deadline: Email project deck or poster for selection to stawh357@newschool.edu
Poster Size: 24" x 36", vertical.
Pitch Decks or Visual Media: 10 slides max, great presences and pitch ability, about 1.5 minutes long. Innovative content showing critical thinking and synthesis with good graphic visuals.
Selections will be made and announced on April 15th.
Email all questions to stawh357@newschool.edu