Faculty Story – Lee-Sean Huang
February 26, 2016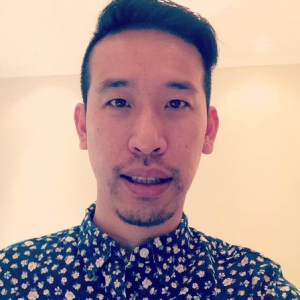 Who are you and what do you do?
My name is Lee-Sean Huang. I am the co-founder and creative director of Foossa, a community-centered design and strategy consultancy. Foossa is currently collaborating with the Parsons DESIS Lab and the New York City Office for Financial Empowerment on redesigning the experience of the City's free financial counseling services in order to improve client outcomes. Our other recent work includes: advising the United Nations on the creation of an internal innovation team, helping an international labor union think through the future of organizing in the digital age, collaborating with the European Commission to research and design new interfaces for large-scale civic debate, and co-creating new experiences at the Kigali Genocide Memorial with Rwandan genocide survivors. 
What issues are you interested in working on?
I'm interested in new economic models beyond the so-called "Sharing Economy." Trebor Scholz's concept of "Platform Cooperatism" is a promising new model. I'm also interested in working on sustainable and resilient food systems.
What inspires you most and keeps you creative?
My inspiration comes from the day to day of living and working in New York City, as well as my frequent travels for work and for personal enrichment. My side projects also keep my inspired and creative: I practice and teach capoeira, an Afro-Brazilian martial art disguised as a dance and I have a YouTube cooking show.
How would you describe the Ms SDM program in one sentence?
MS-SDM is about learning to use design to reframe and solve business and social challenges.
What was the most interesting experience you had at the program?
My students invited me to a talk at Parsons by Neil Harbisson, the world's first cyborg. Neil has an antenna implanted in his skull which allows him to "hear" colors (he was born colorblind). He advocates for cyborg rights and facilitates other people to become cyborgs. What a fascinating look at the possibilities for human development.
What book are you reading right now?
Well, right now I'm currently reading one of the assigned books for my New Design Firms class, Ezio Manzini's "Design, When Everybody Designs."
What is the best advice you have ever received?
Reddit Co-founder and CEO Alexis Ohanian told me to trust my gut, take advice from so-called "experts" like himself with a grain of salt, and to keep doing what I'm already doing.