First-Year Student Vanya Mittal's Winning Streak
March 29, 2016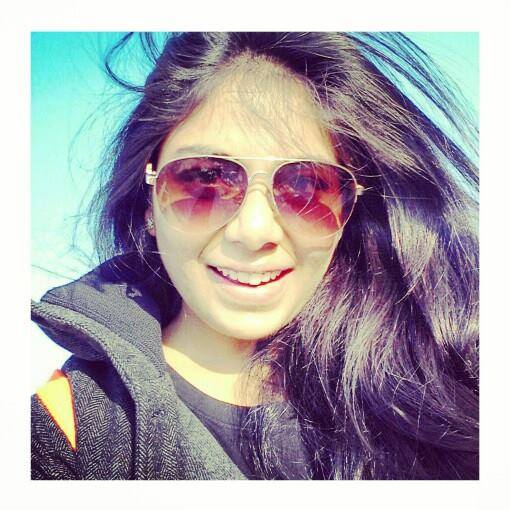 The MS-SDM program is proud to extend congratulations to First-Year student Vanya Mittal on her prize-winning graphics.  Vanya's logo won the competition for the upcoming Car Free Earth Day, an initiative from New York City District 10 – Council Member Ydanis Rodriguez, aimed at re-imagining how we move about the city and how we can lessen our collective impact on the environment as the largest city in the country.
The logo designed for Car Free NYC is based on a simple concept, park away your car for a day and try a different way of commuting. It is designed to form a Tic-tac-toe grid, representing that you succeed in every way, if you park your cars away and commute another way.
Vanya was also a member of the Data Interpretation and Visualization team who designed the winning poster (seen below) for the #ClimateCitizen Hackathon to spread awareness about The New School's real electricity use, emissions and future vision to students, staff and faculty. The concept is – let everyone using the building be aware that "Climate Change" is real and The New School has a plan to make it safe for everyone. But we do need their attention and contribution.
The team visualized the Electricity data for the year of 2014 (for Arnold Hall 55W 13th Street) and found the patterns overlapping with the academic calendar of The New School to pull key insights for when there was a spike in electricity use and when it dipped. They also tried to understand the issues Eric Eibert, Assistant Director of Sustainable Initiatives and his team members face, and designed the visualization so that it won't just help spread awareness but also help Sustainable Initiative Group to recognize the days and time where actions are needed and can be taken. Lastly, the team compared this data with the future vision of 35% reduced consumption.
To round off her winning streak, Vanya also won the prestigious Innovate NYC Fellowship with Parsons Elab and The DO school. The Shared Resource Challenge is given by The New York City Economic Development Corporation (NY- CEDC) to help strengthen and amplify the impact of social entrepreneurship and non-profit organizations in New York City.