Dorm Room Fund – Talk at The New School
October 28, 2016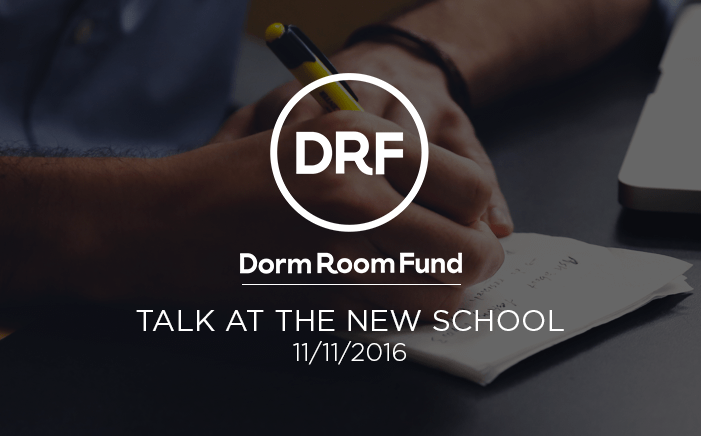 Dorm Room Fund
is a student-run venture fund backed by
First Round
. They invest in student run companies and provide robust resources for their portfolio including discounts and partnerships with premier service provides, PR, Dorm Room Fund events and an access to a national network of other amazing student entrepreneurs.
Dorm Room Fund investors are all students, who have diverse backgrounds in entrepreneurship, investing and curriculum majors; and they've been tasked with finding the next big dorm room company.
You are invited to a talk by the students from the Dorm Room Fund, where you can talk about your big ideas!
Date: 11th November 2016 | 6 PM – 8 PM
Where: A404 Alvin Johnson/J.M. Kaplan Hall, 66 West 12th Street, New York, NY 10011