'Designing thoughts' Trend Workshop
February 19, 2015
MS SDM Guest workshops with the renowned trend analyst Zuzanna Skalska.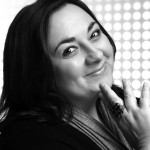 Friday, March 6th
9-2pm (Section 1) – Limited number of participants.
4-9pm (Section 2) – Limited number of participants.
RSVP required. Follow this link to register: http://goo.gl/forms/SKV9uwkbeA
Location: 55 W 13th St, Hirshorn Suite – 2nd Floor
About the "Designing thoughts" workshop
by Zuzanna Skalska, 360inspiration
Workshops, available in two sections to choose, are open to all SDM students. RSVP required.
"The innovation isn't just a product or technology it's an entire culture of a company or a brand. Where design, is only an implementation of an innovation." Zuzanna Skalska
Trendwatching is a very complicated process of constant monitoring and analysing information of various data. Processing such a data is balancing on the edge between an intuitive state of mind as well on hands-on experience. In the trendwatching processes we recognize three stages of work: collecting the data, analysing the data and translation into the business. Trends have different sources and connections, what makes the trend research process very complicated and complex. To 360Inspiration, trends aren't really the point – but the wide scopes of opportunities. TRENDS = AWARENESS of the world to come. This AWARENESS is about movements in society, global economy, and politics as well in technology. You need a lot of information to provide strategic advice for tomorrow's businesses. Zuzanna's workshops will teach by doing and her talk sighting examples with cause and effect, will inspire and teach how to conduct meaningful research and analysis in trend. This is an integral part of the curriculum and an integral part of business innovation.
WHO?
Zuzanna Skalska, Visiting Fellow for SD+M Program, is a renowned trend analyst in Europe. She has been in the field for over 15 years and teaching at TU/e Technical University Eindhoven, Industrial Design in The Netherlands and at School of Form, Poznan, Poland as well visiting lecturer on various schools.
Her Industry Expertise includes: Strategic future scenarios, further future trends, near future trends, translation trends into the business, trend reports, lectures, creative workshops, inspirer, brand positioning, benchmarking, brand stretching, innovation concepts, persona, targets groups, telling stories, sensorial design, colour, finishing, detail, design DNA, and many more.
// More on the workshop:
"The future is not some place we are going to, but one we are creating (…) first in the mind and will (…) next in activity." John Schaar, Futurist
In trendwatching we speak about (the top down approach) Mega Trends (with min 10 years forecasting), Consumer Trends & Behaviour (5 years forecast), Industry Insights (2 years prediction) and Themes & Directions that strategists need to build scenario, strategy and future concepts for brands. All levels differ from each other. They have different sources and connections, what makes this process very complicated and complex. Zuzanna Skalska will present her colourful and beautifully visualised storytelling that touches the imagination and inspires the audience with the latest design trends from various industries that influence and define design thinking for tomorrow's creative minds.
Analysing trends and translating them into the design processes is a very new discipline within the design. All processes are done and coordinated by trendwatchers. But, what kind of tools and methods do trendwatchers use or work with, to identify trends and analysed them? One of the methods is question the questions what allows them to understand each part of the question within the future context. You cannot possibly think outside the box unless you understand the nature of the box that bounds your current thinking.
During the workshop "Designing thoughts", students will work with Zuzanna to understand a question in a given context. This workshop will keep a very high level of abstract thinking and imagination what will help students make some unusual connections and break old patterns. Are you an outside-the-box thinker? Together we will take a step into the future.
// More on Zuzanna Skalska:
Skalska is a winner of a various design awards, member of a jury at various international design awards, speaker, writer, journalist and a blogger. According to Gian Luca Amadei (Blueprint Magazine, 2007), Zuzanna is one of the most influential person on Polish Design. Also, Zuzanna was awarded with 13th place on TOP 50 list of the most influential women in the city and region Eindhoven, The Netherlands by the Frits Glossy Magazine. Since 2007 Skalska operates under the 360Inspiration label and from April 2014 as an independent consultancy.
The 360Inspiration is a platform she created for transdisciplinary business and design trend research. She is a professional trend expert covering a large number of industries. Her ongoing trend research is focussed on finding the cross fertilisation of ideas that brands and companies can implement in their scenarios, strategies, concepts, products and services. The 360 Trends not regard design as a styling exercise and fancy seasonal marketing, but inspires business and creative industry by constantly introducing innovative, groundbreaking examples and placing these in a broader perspective. Her site 360Inspiration offers also an online stage to stay up-to-date and get inspired by new innovation developments | 360inspiration.nl/bio and she is author of many trend reports.
Curricula Development: Zuzanna is a Co-Founder and curriculum builder of the School of Form in Poznan, Poland. The School of Form is a newly established international higher school of design, which accepted its first students in October 2011. The full-time studies last 4 years and the graduates receive a bachelor's degree in design awarded by Warsaw School of Social Sciences and Humanities. The innovative concept of School of Form involves a combination of teaching practical design skills and humanistic understanding of the world. Knowledge about the condition of modern man, his roots, traditions and material culture, awareness of social phenomena and mechanisms that govern human behavior and society today are basic tools for a designer the same way as the knowledge of the latest multimedia technologies and crafts. Zuzanna is also a lecturer at School of Form. At this moment, with a help of Parsons MS SDM student Henryk Stawicki, she is working at the part-time master program "Design Leadership" that will be offer by School of Form in the near future.
Prior to 360inspiration: For 3 years, she has work as a Sensorial Trend analyst at Philips Design and later for more than 13 years she was a Senior Consultant Trend Research at VanBerlo Design strategy + Product Development where she was involved in a wide variety of design field projects such as: society trends, future scenario, brand and product strategy, concepts and innovation, general trend research, persona identification, design guidelines (Design DNA), material, finishing and colour. Ongoing trend research in 8 directions: consumer products, consumer electronics, public design, home interior, medical & industry equipment, automotive & transport, structural packaging, retail & food and beverage. Visit more than 25 international fairs in mentioned directions. Translation social and general consumer trends into specific business. Author of 360 Trend Reports awarded with Red Dot Design Award 2009.
In addition: For more than 7 years Zuzanna was a member of the board of management of Dutch Design Week Eindhoven and 4 years ago she took up a position on the advisory board of Capital D – Design Cooperation Brainport, she is a member of the board Dutch Interior Institute, member of the team Concordia Design and Canal+ TV program crew member and co-presenter.