ARCHTOBER: Architecture and Design Month
October 8, 2013
Where: NEW YORK CITY
When: OCTOBER 2013
ARCHTOBER is the third annual month-long festival of architecture activities, programs and exhibitions in New York City. Check the 2013 calendar here.
This time we found they have an incredible amount of intresting events, like this one, Visit Fab's New York office and global Headquarters and learn about design inside and out, Fab's mission is to help its customers and employees better their lives with design, the world's largest online design store, Fab.com, with interior design firm MKDA, have created a global Headquarters that proves that hard work and great design can be fun rather than intimidating.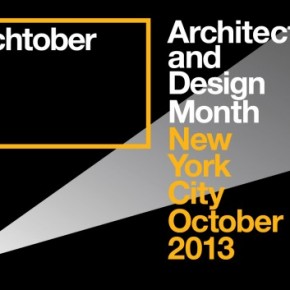 Interior Designer Edin Rudic, Creative Director of MKDA, and Dan Murphy, Director of Employee Experience of Fab, will lead the tour.
Price: $10
When: 2:00 PM – 3:00 PM FRIDAY, ARCHTOBER 4
Where: AIANY Tours
95 Morton Street
Advanced registration required. Ticket must be presented upon entrance. A PDF ticket and tour meet-up location will be e-mailed at least 24 hours in advance of the tour.