A t-shirt to ease refugee unemployment? Students pitch ideas to support residents of Jordan's Za'atari camp
September 13, 2017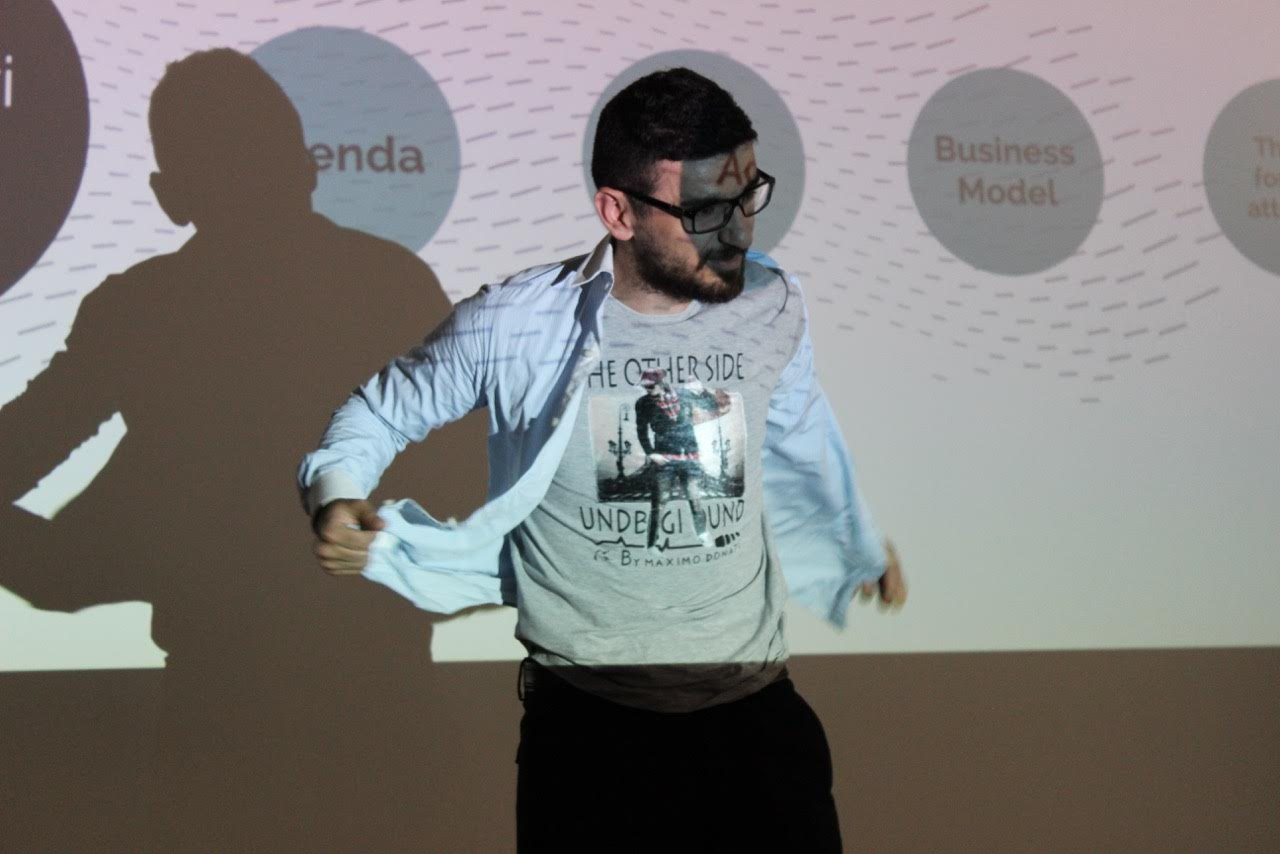 Before summer fades into a vague memory, I'd like to share with you this article, presenting the work I've done this summer in Berlin, teaching refugees based there (ReDI School of Digital Integration students) an intensive course on business model innovation, focusing on the challenge of creating income resources for people living in the largest refugee camp in Jordan.
– Raz Godelnik, Co-Director MS-SDM
______________________________________
Fadi Alshamas stood shirtless before the small audience sitting before him. His torso was marked with the bold black outline of a t-shirt — the shirt, he finally explained, that his company would eventually create using designs based on art found in Jordan's Za'atari Refugee Camp.
Alshamas, a student at ReDI School of Digital Integration in Berlin, was pitching his group's proposal for a business to be created within Za'atari as part of a two-week course under the direction of Raz Godelnik, an Assistant Professor of Strategic Design and Management at Parsons School of Design — The New School.
Alshamas' group had drafted a detailed business model for "From Nowhere to Everywhere," a fashion brand that would work with refugees living inside the camp to create unique and high-quality fashion items as well as create a sustainable form of income for workers.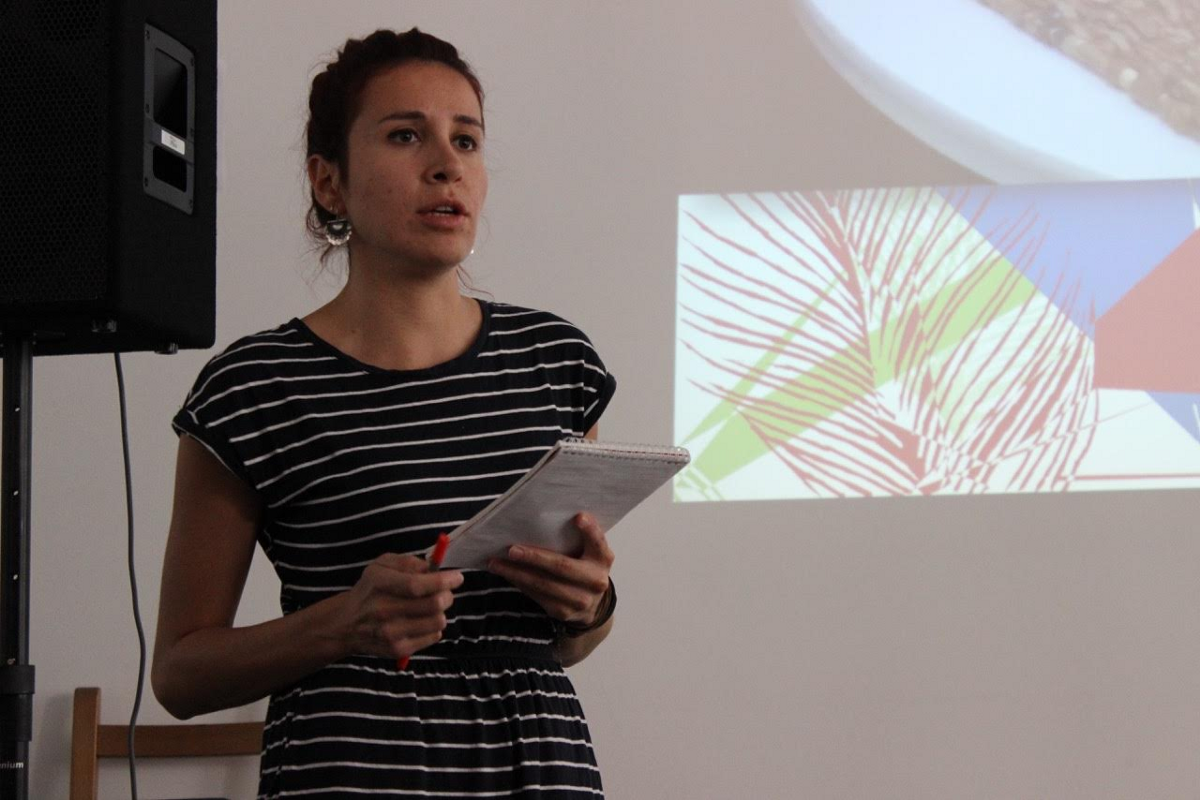 Alshamas was just one of 12 students in the course, all of whom counted themselves as newcomers to Berlin and had themselves immigrated from countries like Syria and other parts of the Middle East. At the start of the class, the students were divided into three groups with different visions for a product or service. Each group worked with Godelnik to create not only a viable business idea, but also to conduct interviews with refugees inside the camp, determine cost and funding structures, identify target customer groups, and highlight unique value propositions for their product or service.
In addition to "From Nowhere to Everywhere," other student proposals included "ReDream," a company that would promote a sustainable environment by recycling used plastic bags within the refugee camp to produce sleeping mats and blankets, and Hope Without Borders, an organic garden envisioned outside of Za'atari where refugees could be hired to farm and produce crops.
The two-week course was hosted by ReDI School, a school for refugee newcomers in Berlin that was founded in 2015, and supported by the Norwegian Refugee Council, which provided the challenge for the course and offered feedback and guidance throughout.
Godelnik, whose scholarship focuses on innovative business models, sustainability, the sharing economy, and human-centered design frameworks, organized and led the class, which loosely followed the structure of Steve Blank's 5-Day Lean LaunchPad course in Columbia Business School and NYU Summer Launchpad. This course has also been implemented in the Parson's course "Sustainable Business Models," a first-year seminar that is part of a Masters Strategic Design & Management program.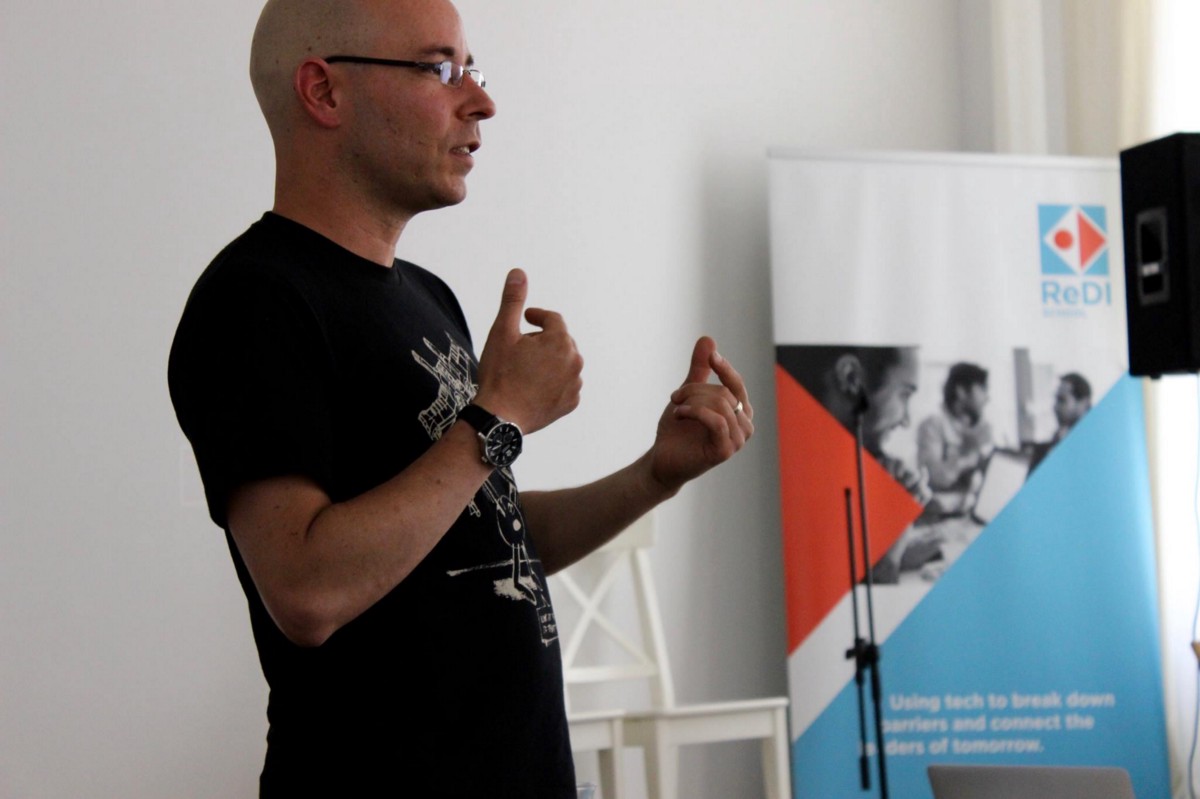 Godelnik said that the students faced a variety of challenges in completing their proposals during the two week course, but were ultimately successful in learning how to effectively navigate these issues.
"As with many entrepreneurs and innovators, the students struggled with the importance of fully understanding the problem before actually tackling it," Godelnik said."Additionally, students had to learn how to challenge assumptions about the desirability of their product by getting out of the building, talking with potential customers and experts, and building a minimum viable product."
Godelnik said that students also found it difficult to grasp the scope of the situation at Za'atari — which hosts about 80,000 refugees who have fled violence in Syria — both in terms of the challenges and opportunities unique to the camp.
To celebrate the culmination of their work, the students presented their ideas at a graduation ceremony held Aug. 18 and received feedback from a small panel of experts, including Pietro Galli, Interim Head of Section, ICT Development at Norwegian Refugee Council, Nadahl Shocair, business transformation expert and serial entrepreneur, Suyahl Chettih, project manager at "Ideas in Motion" at "SINGA Deutschland, and Anne Kjaer Riechert, Director and Co-founder of ReDI School.
Many students said afterwards that the critiques they received were "tough but professional."
"This was all very new for us, so it was productive feedback," said student Khawar Chaudhry. "We now have some new ideas on how to improve our pitches."
Following the "From Nowhere to Everywhere" 15-minute presentation, for example, Galli offered a number of critiques of the team's presentation, including that the group should clarify exactly what their product was earlier in the pitch and that some of their slides could have been more detailed and accurate. Shocair, who is an advisor to the Fashion Council of Germany, recommended that the group perform additional research on the amount of capital needed for such a project, explaining that to enter the retail industry requires a high amount of early funding in order to manufacture unsold products.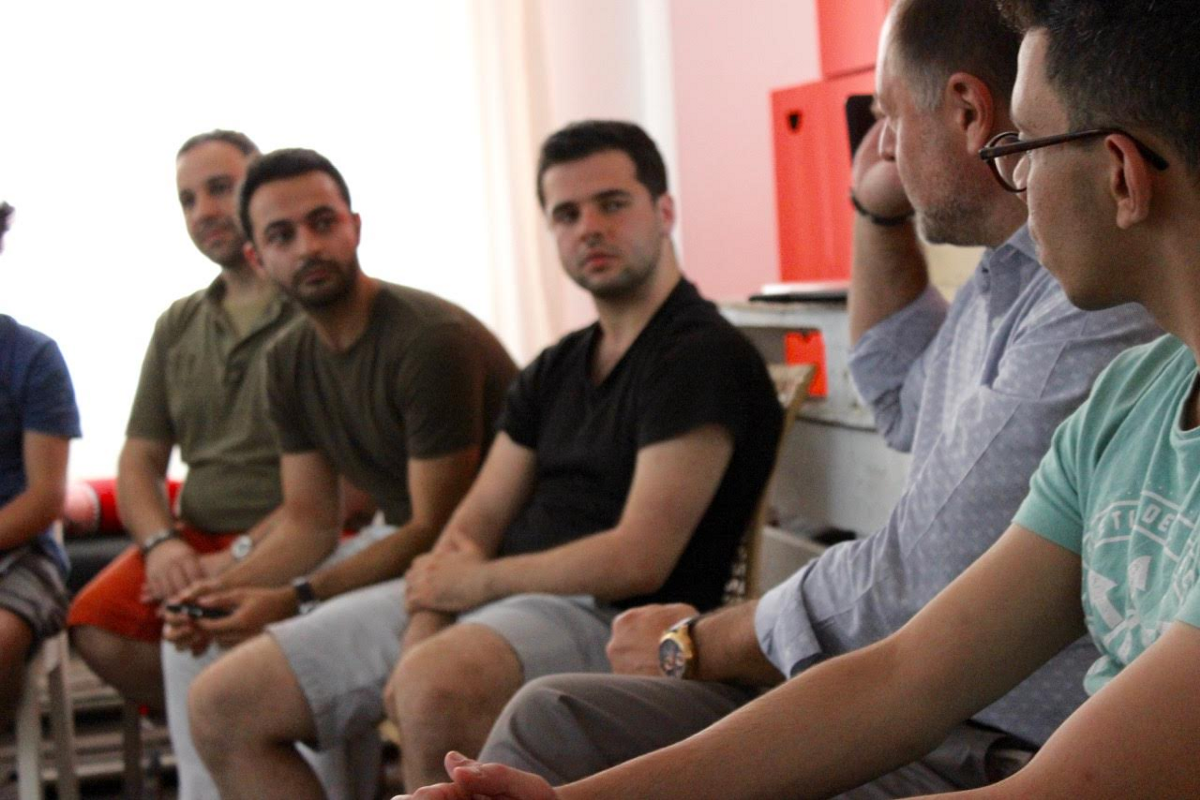 Riechert, to the agreement of other panelists, suggested the brand may be more successful with apparels and accessories, rather than t-shirts, due to the high cost of their final product.
Mohamed Nour Shamma, a member of the team, said that although he was a bit nervous before the presentation, he thought the pitch went well overall and that the critiques, while direct, added much value to the project.
"I like that this is more about supporting people," Shamma explained about the team's vision. "I always wanted to have my own fashion brand, but would also like to have that feeling that I'm able to give back because maybe I have more opportunities than the refugees [in Za'atari]."
Rita Butman, a member of the "ReDream," team, echoed these sentiments. She said that the course was particularly enjoyable for her because it offered the chance to explore humanitarian issues, something she is personally interested in but doesn't often have the chance to learn more about as a student of business.
"I was able to get an inside view of the people in the camp — how they are suffering, what their ambitions are, and how we can help," Butman said. "Implementing this project and bringing it to reality would be a dream for me."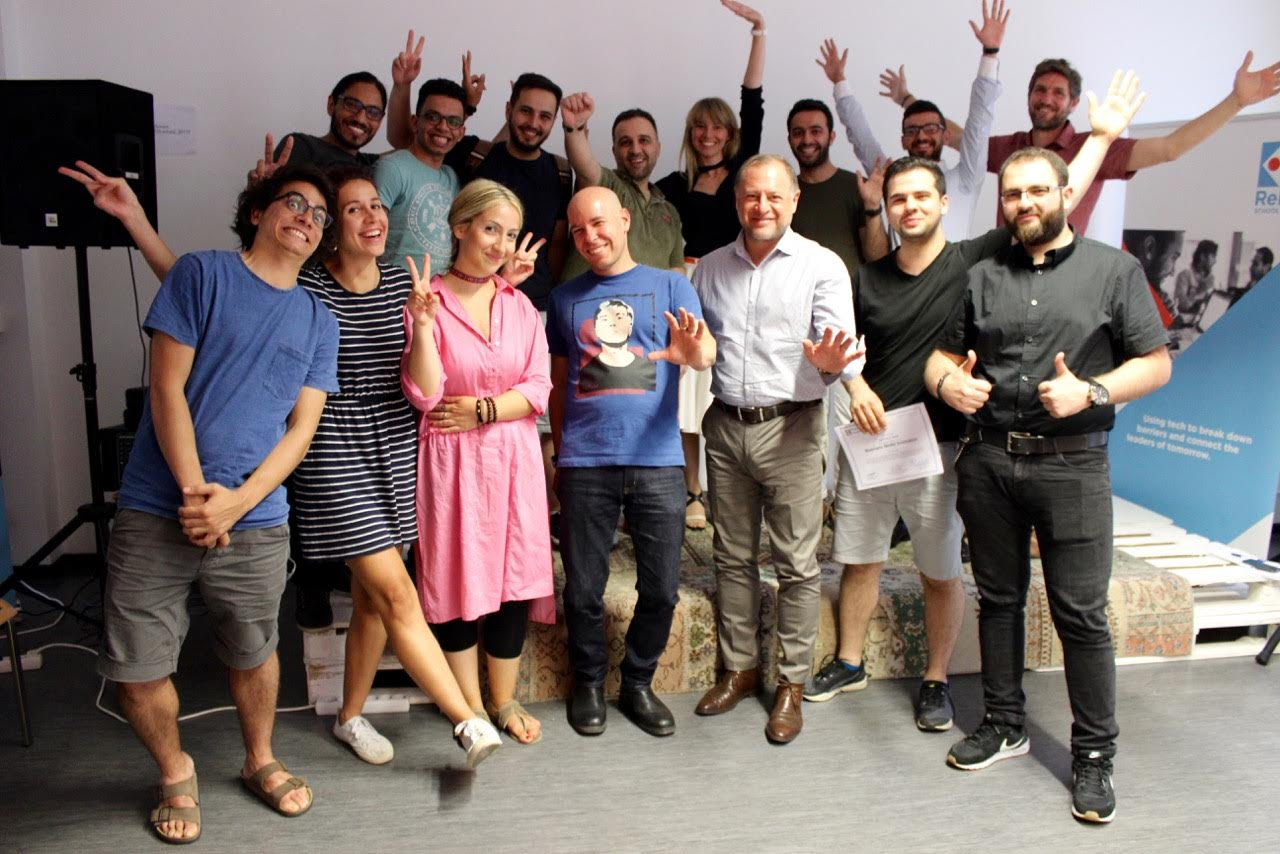 As the instructor, Godelnik said he was surprised and heartened to see the students' progress in such a short amount of time.
"They weren't afraid to challenge themselves and figure out how to apply new materials they learned in the class," he said. "I was also impressed with their openness to receiving feedback and willingness to ask intriguing questions, which led to many meaningful discussions."
Looking ahead, the three teams will present revised versions of their projects to a select group of Norwegian Refugee Council managers and explore the possibility of moving some ideas forward. In addition, the projects will continue to serve as a case study to encourage more co-creation between refugees, social enterprises, non-profits and others.
"This type of co-creation is rather new in the NGO and humanitarian sector," Galli explained. "And examples like this are needed to prove that there is value in co-creation and collaboration across sectors—and that more projects like this should be facilitated."
______________________________________________
This article was originally posted on Medium.