Tour and Talk at Doblin, New York
March 9, 2017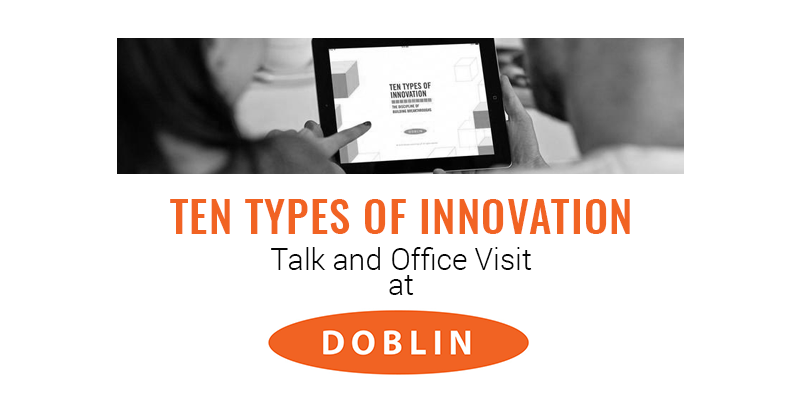 Join us for the 'Ten Types of Innovation' talk and a visit to the New York office of Doblin, a global innovation firm that helps leading organisations find human-centered solutions to business problems.
Find out all about the culture, work practices and current & future job opportunities.
When: 15th March 2017 | 6:00 – 7:00 PM

Where: Doblin New York, 30 Rockefeller Plaza, 32nd Floor, New York, NY 10112
Doblin is a global innovation firm focused on solving complex problems that matter through a rigorous, interdisciplinary approach.
Doblin helps organisations thrive amid constant change and advance their field. "Since 1981, we've pioneered the discipline of innovation and helped leading organisations navigate turbulent environments. Through a combination of design, strategy, social science, and technology, we work to unearth opportunities and spur ongoing growth."
At the heart of any new discipline there often lies a simple, organising system—an underlying structure and order governing what works and what fails. This is what the Ten Types of Innovation® framework brings to innovation. Consciously understanding it makes innovation easier and more effective.
The Ten Types framework is simple and intuitive. It is a useful tool you can use both to diagnose and enrich an innovation you're working on, or to analyse existing competition. It makes it especially easy to spot errors of omission—missing dimensions that will make a concept stronger.