Exchange Time for DECA membership
December 3, 2015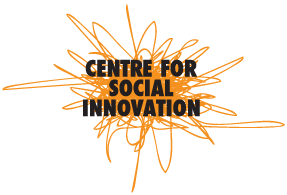 All around the globe, people are proving that another way forward is possible. They know as we do — that it's up to us to create the change we want to see.
Since we opened our doors two and a half years ago, the Centre for Social Innovation has grown into a thriving community of social entrepreneurs, nonprofits, and innovators working from farming to finance and everything in between. We work hard and make sure to have fun while doing it, with a full calendar of workshops, parties, and enrichment events. Our members create opportunities for each other to learn, develop, flourish.
Our Desk Exchange Community Animators (aka DECAs) are a critical part of our community. DECAs are work-exchange members, who put in a 8-hour shift maintaining the integrity of our beautiful space one day a week for 6 months. As a DECA, you get full access to our community and workspace (including meeting rooms) and have access to classes and curated staff/member connections to support you in taking your next step, whatever it may be.
The work involves front desk reception, helping members and guests, IT support, cleaning and managing the space, and everything else needed to keep the Centre for Social Innovation humming.
We're seeking movers and shakers who default to optimism, get their hands dirty, and want to "be the change" for a committed 6 month win-win relationship. We are looking to connect with those folks who are the perfect fit for our DECA program– people who want to be part of a work exchange program in a super connected highway of social innovation organizations, classes, workshops, networking and fun. The deadline is December 11, 2015, apply at http://ow.ly/QOKeo
Find out more here.
Twitter:
Work exchange @csiSL. This is a great way to be a part of the CSI community, for free! #SocEnt #NYC http://ow.ly/QOKab
Exchange your time for a free membership @csiSL in#NYC! Be a Desk Exchange Community Animator http://ow.ly/QOKeo