Design in Tech Report 2017
March 11, 2017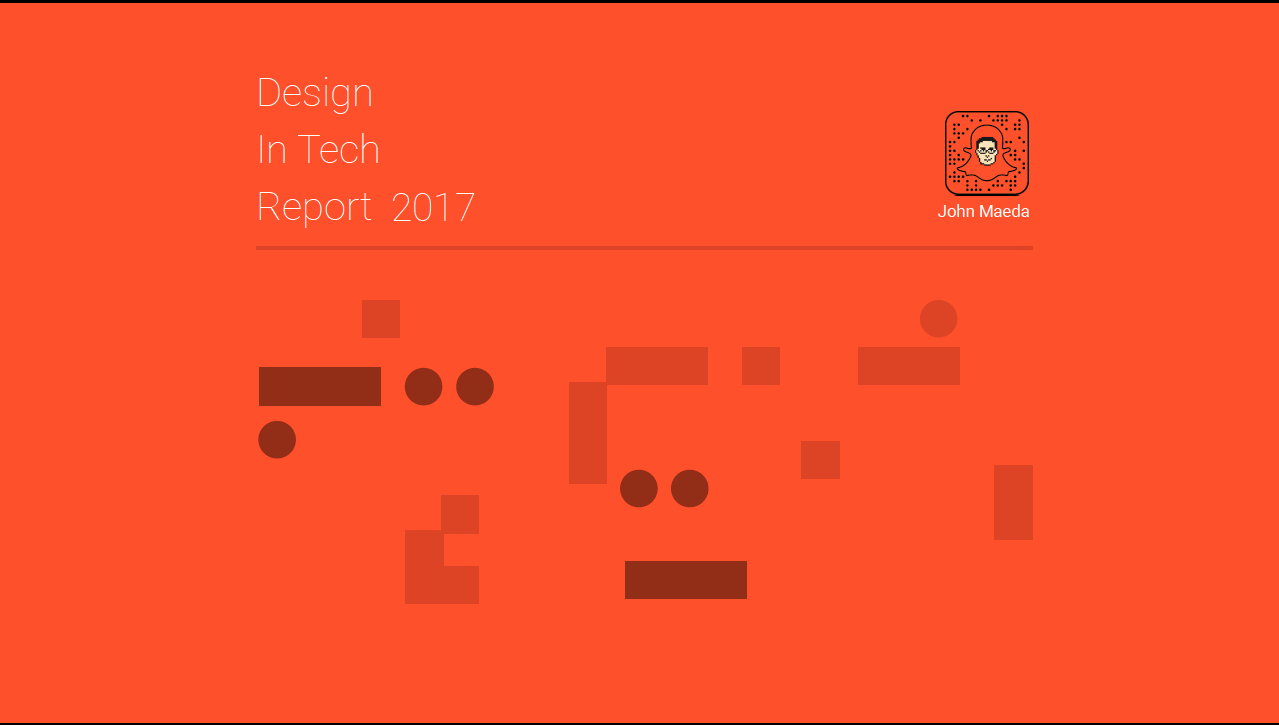 Design in Tech Report 2017 is out!
The 2015 Report explained design's rise in value to tech as due to mobile devices and the mass-consumerization of computing. We moved from "tech-led" to "experience-led" digital products as services on smartphones took over and gave access to everyone.
The 2016 Report showed peak growth in interest by venture capital firms in design, and highlight significant growth in the acquisition of design agencies by consulting firms likeMcKinsey & Co and Accenture. Google emerged as a new leader in design.
The 2017 Report frames computational design as a key driver of accelerated growth, with inclusive cultures @work as vital for tech businesses hoping to lead in design.
Design in Tech Report 2017
Observations
Design isn't just about beauty; it's about market relevance and meaningful results. At top business schools, design thinking is moving into the curriculum — driven by market demand. Both McKinsey & Co and IBM have recently made appointments at their most senior levels for designers. Adopting an inclusive design approach expands a tech product's total addressable market. Computational designers remain in demand at technology companies of all sizes and maturity levels. Chinese design in tech principles and practices are leading the world, but are often overlooked. Design tool companies and design community platforms occupy new positions of value for tech. Voice- and chat-based interfaces are grounded in mental models that don't require a visual representation.
Checkout the entire report below.