Multiple Job Opportunities: Student Assistant Specialist & White House Intern Summer 2023
November 22, 2022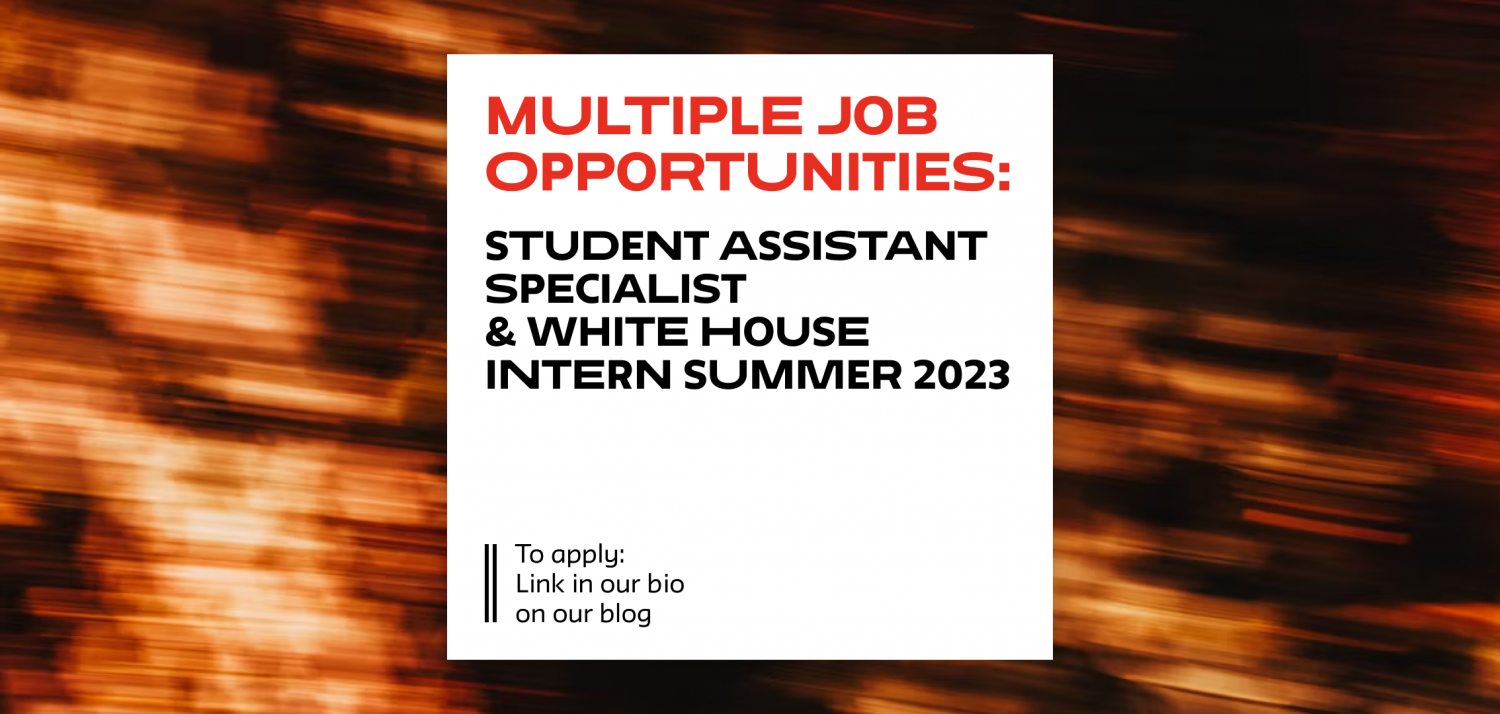 See job openings and descriptions below.
Student Assistant Specialist @
The Executive Dean's Office

:

The Executive Dean's Office is hiring a student assistant to work with the Associate Dean of Partnerships and Practice-Based learning. The Student Assistant Specialist will be working on all Partnerships and Experiential Learning initiatives that are managed by the office, including the Public Engagement Fellowship, summer programs, academic partnerships, Fulbright, and others. The position is 20 hours per week, 4 days a week, $20/hr.
White House Intern Summer 2023 @White House, DC:
he White House Internship Program is a public service leadership and development program that provides emerging leaders with an opportunity to gain valuable skills while supporting the work of the White House and furthering the priorities of the Biden-Harris Administration. The application portal will close Friday, December 2nd, 2022 at 11:59pm ET.