LifeSci NYC Internship Program
December 5, 2022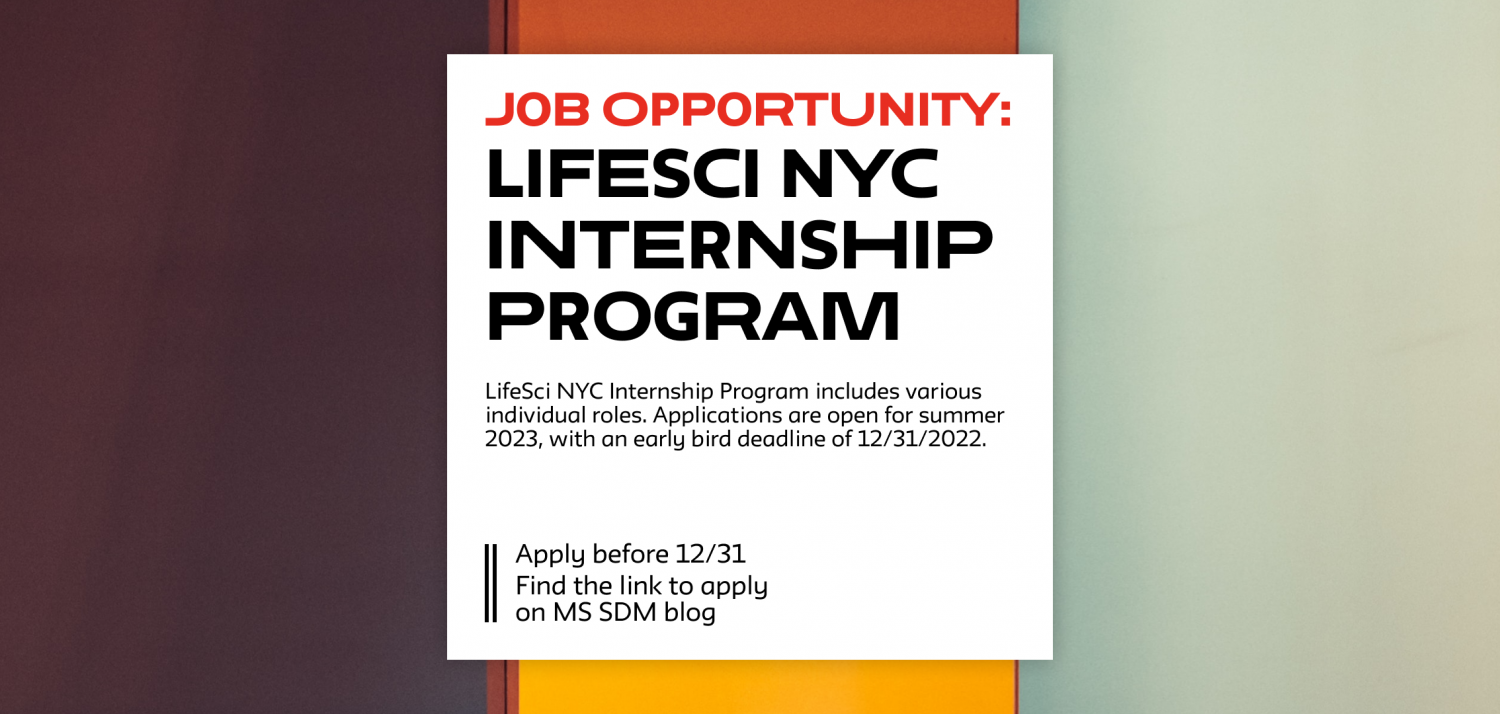 LifeSci NYC Internship Program:
LifeSci NYC Internship Program includes individual roles ranging across science, business, and technology, and are available for students, as well as recent grads, at all levels of experience. You only need to create an application once, and then you will be able to submit cover letters to apply for any roles listed here using the same login.
Applications are open for summer 2023, with an early bird deadline of December 31, 2022 and final deadline of March 31, 2023.
Check the roles and apply here