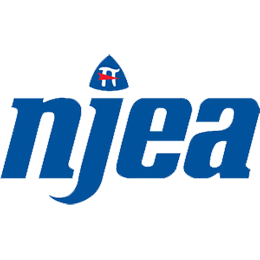 NJEA
January 6, 2021
Solution Summary:
In this section, students divided into three teams to present three unique solutions to the New Jersey Education Association's challenge:
Team "Assemble" decided to address the lack of communication between members of a union and union leadership in order to ensure that a union empowers its members fully with its resources. To address this, the team developed an app that gives members of a union—or another member-based organization—a tool to communicate and organize around problems that they see, and give leadership the visibility they need to understand their priorities and properly support them.
Team "Schooled" investigated how parents and students might build empathy towards teachers today to ameliorate teachers' day-to-day stress and workloads in the long-run. As a solution, they created Schooled: A game for parents and students that teaches decision making, empathy, and relationship building. The game aims to teach life skills, build empathy towards educators, build closer parent-teacher relationships, and create joyful family times.
Team "Let's Plan" decided to look into how they might help increase attendance and engagement at annual conventions for teachers' unions. After gaining insights on how transportation, inaccessible information, lack of diverse content, and attendance costs result in a drop of attendance levels, the team decided to create a user-friendly events management app called "Let's Plan," which allows for easy content curation and networking.
Partner:
NJEA
Students:
Krista Brown
Jiexin Shen
Jenny Xitong Zhong
April Wang
Jayde Pang
Roberta Morales
Amanda Donovik
Eileen Vogl
Naisargi Shah
Professors:
Norah Maki
Pinar Guvenc