Faculty

RHEA ALEXANDER
Co-Director of Ms Strategic Design and Management
Alexander is an innovation strategist, educator and entrepreneur with expertise in interdisciplinary design and social impact. An Alumna of Parsons with a BFA and an MA from Media Studies, she teaches both undergraduate and graduate levels. Her research interests include the convergence of innovation, entrepreneurship, product design and sustainable business models. 
Prior to teaching at Parsons, Alexander spent over 20 years in the lifestyle sector and economic development thru D.I.G.S., a sustainable international lifestyle brand she founded. She won several international awards and was reviewed in the press. The product could be seen in top retail and museum stores internationally. Currently she is Assistant Professor in Strategic Design and Management, Co-director of the graduate program in Strategic Design and Management, founder of the Parsons Entrepreneurs Lab at Parsons School of Design.


MARIANA AMATULLO
Associate Professor, Full-time Faculty
Mariana Amatullo is an Associate Professor of Strategic Design and Management at the School of Design Strategies. Amatullo joined The New School in August 2017 after 16 years at ArtCenter College of Design where she co-founded and led its award-winning department, Designmatters. As a practitioner-scholar, Amatullo has extensive expertise managing a portfolio of international and national educational projects, research initiatives and publications at the intersection of design, design management and social innovation. Her research focuses on the agency of design in organizational culture. She lectures internationally about design and social innovation and serves on a variety of executive and advisory boards in design and the arts. She is the lead editor of LEAP Dialogues: Career Pathways in Design for Social Innovation (Designmatters/DAP, 2016) and recently published an open-source digest of the book: LEAP Dialogues: The Educator's Guide (Designmatters, September 2017). Her dissertation "Design Attitude and Social Innovation: Empirical Studies of the Return on Design establishes the first quantitative metrics in the literature that demonstrate the statistical significance of design capabilities in the context of social innovation aims. She holds a Ph.D. in Management (Designing Sustainable Systems) from Case Western Reserve University; an M.A. in Art History and Museum Studies from the University of Southern California, and a Licence en Lettres Degree from the Sorbonne University, Paris, where she also studied Art History at L'Ecole du Louvre. A native of Argentina and the child of a diplomat, Amatullo grew up around the world.


ERIN CHO
Associate Professor, Full-time Faculty
Research interests: Strategic Design Management, Innovation, Branding, Consumer Behavior, E-Commerce, Global Strategies, Fashion Marketing, and Supply Chain Management.Previous teaching experience: Graduate School of Strategic Communication, Columbia Univ.; School of Business, University of Wisconsin-Madison, WSU.Numerous articles published in competitive peer-reviewed journals, among them: International Journal of Design, Journal of Retailing, Journal of Business Research, Journal of Consumer Affairs, Review of Business Research, Information and Management, International Marketing Review.Funded Projects: Building Trust and Long-Term Relationships with Generation Y (Filene Research Institute), The Role of Trust and Distrust in Relationship Marketing for Financial Products (AC Neilson Research Center), A Choice of Interfirm Relationship for International Purchasing by US Industrial Firms (CIBER – Center for International Business Education and Research).


MANOJ FENELON
Associate Professor, Full-time Faculty
Manoj created and led a Strategic Foresight practice at Pepsico, where he worked for eleven years. In addition, he co-founded PepsiCorps, a grassroots leadership and development program that won the Chairman's Award in 2013. Manoj was selected an an Aspen First Mover Fellow for his work on a holistic, enterprise-level water strategy. He has taught in the Department of Communication Science at the University of Connecticut, and has lectured at Yale, NYU Stern, Bard and Philadelphia University. Manoj holds an M.A. in Communication Sciences from the University of Connecticut and a Master of Management Studies from the Birla Institute of Technology and Science in India.


AARON FRY
Associate Professor, Full-time Faculty
Born in Wellington, New Zealand. Aaron Fry is an Associate Professor of Design Strategies at Parsons School of Design (Associate Chair, Foundation, 2005-2008, Associate Director, Bachelor of Business Administration, Strategic Design and Management 2016-2017). Aaron is an artist and design educator with twenty-two years full-time university teaching experience. An active practicing artist (1995-2006) working in painting, installation and digital media, Aaron's current research interests are expressed through his writing; at the intersection of design, business and the social sciences, with an emphasis on social justice. His research interests include fashion, strategy, entrepreneurship and visual and behavioral tools and approaches. Aaron's teaching and research also engage with information visualization (both quantitative and behavioral) in which he explores the role of metaphor to enhance comprehension and influence behavior. Since 2009 Aaron has been co-director of the Visualizing Finance Lab, a Parsons research initiative that explores the capacity of emotionally, culturally and metaphorically rich 'narrative visualization' in supporting financial literacy education. The lab hopes, in future, to test the relationship between narrative visualization and financial behavior change. He is the lead author of numerous articles, speaks regularly at conferences and ​workshops internationally on visualization, business education and on the role of design in financial literacy.


RAZ GODELNIK
Co-Director of Ms Strategic Design and Management
Raz is an Assistant Professor of Strategic Design and Management and the Co-Director of the he MS in Strategic Design and Management at Parsons School of Design. He teaches undergraduate and graduate courses in innovation, leadership, the sharing economy, sustainability and strategic design. His research interests include the convergence of innovation, sustainability, business and design strategies, the sharing economy, open innovation and sustainable business models. Currently he is involved in projects focusing on the impact of the sharing economy on traditional business, the relationship between sharing economy and resilience, the future of design thinking, and the willingness of Millennials to integrate sustainability into their lifestyle. Raz is the co-founder of two green startups – Hemper Jeans and Eco-Libris, and a regular contributor to Triple Pundit, writing about issues related to sustainable business, the sharing economy and design. He holds an MBA from Tel Aviv University and a BA in Communication and Economics from the Hebrew University.


MATT ROBB
Associate Professor, Full-time Faculty
Matthew Robb directs the BBA Program in Design and Management at Parsons. He is Managing Editor of the Journal of Design Strategies. His teaching and research focus on psychological, sociopolitical, and environmental implications of design and the built environment.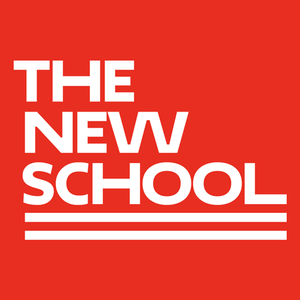 CHRISTIAN SCHNEIDER
Associate Professor, Full-time Faculty
Christian Schneider has a background in strategic design consulting, he collaborated with the Japanese architect Makio Hasuike, with the Italian studio De Lucchi managing architecture, design and strategy projects for clients such as FSB and Siemens and with IDEO, leading consulting programs for Deutsche Telekom and Ferrari. For IDEO he developed a strategy to set up new offices in Europe and he directed a new office in Milan. He also collaborated with Sottsass Associati and DeLoitte Italy. As an academician, he has run Studio projects for the Polytechnic University in Milan (MFA Strategic Design), for the IED Milan (BA Industrial Design), for Zeppelin University (MBA) and the HFG Pforzheim (MA Creative Direction). He worked as a visiting Professor at Carleton University Ottawa, and held lectures and workshops at the btk Berlin, Art Center, Stanford University, Domus Academy, the ESDI in Rio amongst others. Christian joined the School of Design Strategies in July 2011 as an Associate Professor for Strategic Management and Design and has taught Service Design in the BFA Intergrated Design, Studio courses at the BBA Design and Management, the MFA Fashion Design and Society, he has supervised Thesis projects at the MFA Transdisciplinary Design and the Integrative Studio 2 at the MS Design and Management. His interest is to mentor students to explore with design thinking tools new business opportunities in the areas of social innovation, urban development, technology, health an environment, fashion systems, education and people guidance.


 JENNIFER VAN DER MEER
Associate Professor, Full-time Faculty
A former Wall Street analyst and economist, Jen is an entrepreneur who cultivates leadership potential in students, startup founders, and corporate innovation clients. Jen is equal parts data-driven and creative in her approach to understand and apply the opportunities for technology and design to transform the economy, society, and culture. She is founder of Reason Street, a consultancy that designs innovation systems for Fortune Global 500 companies, helping board and C-suite executives evaluate and manage their full portfolio of growth opportunities. The consultancy also advises startups seeking transformational growth in health, social justice, and environmental impact. In 2008 she joined, as a partner, Drillteam, a consumer advocacy consultancy where she created a digital platform for managing large scale design research projects, and grew the organization, resulting in subsequent acquisitions by venture-backed Powered, Inc. and by Dachis Group. She has previously taught at NYU's Interactive Telecommunications Program (ITP) and the School of Visual Arts. Jen has an MBA from HEC Paris and a BA from Trinity College.


HOLLY BLONDIN
Part-time Faculty
Holly has a diverse background in both the arts and business worlds working primarily with creative professionals and entrepreneurs. Her expertise is in creative business development with a specialty in branding and marketing. Withan acute understanding of the challenges that both professional creative artist and traditional businesses face, she is dedicated to strengthening the relationship between creativity and business. Holly Blondin is the founder of Arts Meet Bizness, a new project in development that is dedicated to supporting professional creative artists and growing the creative arts community. Blondin earned a B.F.A in Musical Theatre Performance (Western MichiganUniversity) and an M.B.A in Entrepreneurship & Marketing (Zicklin School of Business). She also studied Graphic Design at Parsons. Holly worked and studied at Instituto Cervantes New York and holds a D.E.L.E diploma in Spanish.


FARRAH BOSTIC
Part-time Faculty
Farrah Bostic is the founder of The Difference Engine, an insight-driven product strategy consultancy, to help companies make better products and marketing by talking to real customers, face to face. Farrah's expertise lies in marketing strategy; technology, web, and mobile trends; and product and service design thinking. She has honed her expertise as an advisor to some of the world's most respected brands, including Apple, Microsoft, Disney, Samsung and UPS. She previously led innovation and strategy practices at Hall & Partners, OTX/Ipsos, and Digitas. She is a frequent speaker on applying Lean and agile approaches to research and marketing, empathetic design and use of data, and building interdisciplinary teams. She holds a Juris Doctor from the Benjamin N. Cardozo School of Law, and a Bachelor of Arts from the University of Oregon's School of Journalism and Communication.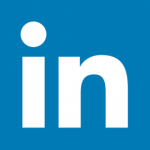 JEN BOYNTON
Part-time Faculty
Manage sustainable business industry publication with over 450,000 monthly visitors and 50+ articles per week on TriplePundit. Develop sustainability communications strategy for clients like SAP, PwC, Levi Strauss & Co., CVS Health, Adobe, Symantec, Sealed Air, Novozymes.

EDWARD CARDIMONA
Part-time Faculty
An inspirational design leader and information architect, Edward brings together creative teams and business management to articulate ideas, translate them into identity, and design products and experiences that are breakthrough and engaging for consumers across all global markets. As a creative director and brand strategist, he has spearheaded design strategies with some of the greatest global brands encompassing the world of fashion, accessories, home, beauty, and sports industries. As founder of the creative agency SPRQ, he connects with entrepreneurial start-ups as well as evolving business models as an accelerator, change agent and mentor; shepherding them toward their new North Stars.


LINDSAY CLINTON
Part-time Faculty
Lindsay is a business strategist with 10+ years of international experience in a range of advisory, research, forecasting, and start-up roles at the intersection of business and social change. Based in New York, her consulting portfolio has focused on finance, technology and food companies, while her research and writing focuses on the potential of business to create social benefit. Her writing has been published in The New York Times, The Wall Street Journal, Fast Company, GOOD Magazine and Guardian Sustainable Business.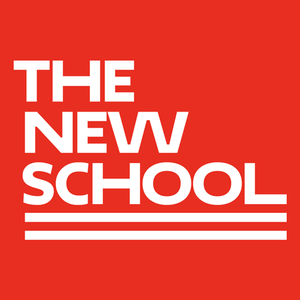 TOM CUSACK
Part-time Faculty
Tom Cusack is a serial entrepreneur who has developed companies from inception to stock market listing or merger. He has launched and guided companies in the aerospace/defense, bio-pharmaceutical and organic recycling industries. His practical experience includes intellectual property portfolio management, contract negotiations, quality assurance, compliance, public and private financial offerings, grant applications and corporate management.


COURTNEY DEHNERT
Part-time Faculty
Courtney has worked internationally across the United States and Australia. Her expertise lies in marrying business objectives with end user needs and behaviours. Her work has been enhancing customer experiences across multiple platforms from digital environments (websites, mobile apps, tablet apps) to physical spaces (office buildings, laboratories, retail). Strategies were developed through user-centred quantitative and qualitative research methodologies and working closely with the clients and end users. Whilst creating new strategies for businesses, she has found implementing Change Management strategies to be an integral role in achieving project success and ensuring adoption. She has worked in the public and private sector with organisations of various sizes, identifying opportunities for alternative workplace strategies, new products and services. Studying Design and Environmental Analysis at Cornell University, Courtney has a strong background in research methodologies, design and psychology.

ELENA DROBOVA
Part-time Faculty
Elena has over 10 years of professional experience in interactive media with a record of high-concept creative that delivered results. She possesses strong conceptual skills, an understanding of branding experience, information architecture and user experience.

ELIZABETH ENCK
Part-time Faculty
Elizabeth is a 2015 MS SDM graduate and explorer at heart who loves to learn, discover new things and uncover people's stories. She also loves solving problems; the challenge of getting to the root of things, with equal parts analysis and imagination, to uncover the insights that spark new thinking and change. The result is an eclectic journey spanning the arts, broadcasting, digital and brand strategy, and service design, developing solutions for a variety of companies and clients, from grassroots non-profits to global organizations.

CODY FLEISCHFRESSER
Part-time Faculty
Director of Design at UnitedHealth Group, Cody believes in the power of design and technology, that when led by human-centered strategy they will help us shape and create a better world. As a strategist, he manages complexities and distills them into actionable insights. Cody tries to bring to life the famous Alfred Whitehead quote to "Seek simplicity and distrust it." Rooted in business design, data science, and technology, he is passionate about finding ways to deliver human-centered experiences that redefine "best in class" and are deeply meaningful to those who experience them. He is passionate about working with people who are curious, who want to solve big and real problems and who see and are inspired by the connection between their work and people's lives.


JEROME GOH
Part-time Faculty
Jerome Goh is Senior Design Lead at IDEO. His role is to bring his experience and expertise to help clients innovate. He has led many client projects, including the design and development of consumer products, services, and branded experiential spaces. To embed new ways of thinking from these projects, Jerome works on design programs that help activate organizational change. Jerome joined IDEO in 2000, and prior to working in New York, he also spent time building up IDEO Shanghai from 2008 to 2012. Before that, he was a leader of the space practice at IDEO San Francisco and Palo Alto. He has worked across the US on multiple large-scale projects with key clients. With over 13 year's experience at IDEO, Jerome brings a wealth of design consulting knowledge and a deep understanding of IDEO's methodology.


TRAVIS GRANFAR
Part-time Faculty
Travis Granfar is an attorney turned serial entrepreneur and producer based in New York City. He is CEO of Licious Media a media strategy firm that assists companies to produce professional videos anywhere in the world. He Started his career as a private equity attorney with ALM 100 law firm Ropes & Gray, Travis' legal interests include intellectual property, digital rights and entertainment. His executive producer credits include TV show Late Night Republic (CW/FOX), The Edge and the Xtreme Campus Music Tour featuring One Republic, Kanye West, Guster, J. Cole. He applies design thinking methodologies to media and brand strategy. Granfar's work includes relationships with worldwide agencies and advertisers State Farm, Starwood Hotels, Pringles/P&G, FRS Energy, Grey Advertising, Optimedia, Davie Brown, Translation, OMD, Alliance Agency, Denny's, AirTran Airways and Coca-Cola (Fuze). Startups and technology ventures he's advised or helped launch include Legalicious, Thankster, OfficeSpace Software, Camlink, AppArchitect, Intelligize.

BORIS GRINKOT
Part-time Faculty
Innovation Strategy and Governance at MEGA Council. Boris helps enterprises succeed faster by turning visionary innovation ideas into human-centered, evidence-driven strategy and execution. With a unique combination of creative and quantitative experience, he has brought customer centricity, discovery mindset, and outcome-focused organizational alignment to large enterprises in North America and Europe including Johnson & Johnson, Bank of America, and Humana. In addition to consulting and speaking, Boris teaches in the Strategic Design and Management graduate program at the Parsons School of Design. He authored and contributed to industry publications on digital messaging, user experience design, and management of experiments. He also has mentored hundreds of startups through public workshops and accelerators like Google Developers Launchpad.

MICHAEL HASTINGS-BLACK
Part-time Faculty
A freelance Strategist, Michael Working works with ad agencies, consulting firms, startups and brands.
Leading projects with and reporting to C-Suite. Types of work include Brand, Digital & Organizational Strategy, New Product Development and Qualitative Research. Michael has worked with companies like Nike, Google, Android, Chobani, Spotify, Justworks, Austin Eastciders, Microsoft, Lyft, ICP, Quirky, Infiniti, Marriot, Kimpton, NYC Pride, Checkout.com, Seiko, Rolex, P&G, Red Bull FC, Pepsi Global, The (Obama) White House and several Startups in BETA.


ADAM HAYES
Part-time Faculty
Adam Hayes is founder and partner at Openshop and MAP, 2 international (Shanghai+NYC) multi disciplinary strategic Laboratories, designing human experiences. For over 12 years, they practice Deep Play to build brands, spaces, objects, digital ecologies. Their work spans a range from project planning, architecture, branding and strategy. As a result of the synthesis of these specialties into a single process, many projects in their portfolio have received recognition for elevating their clients experiences and marketability through their highly specific, customized solutions.
Clients include McDonalds, Grace Hotel and Bliss Spas to residential and museum installation. Hayes is also an adjunct studio professor at Citi College, Pratt Institute and Beijing University of Technology.

ERIN HERSEY
Part-time Faculty
Driven by a relentless curiosity about people and system, Erin has worked in a strategic capacity across fields from law, international development, social enterprise, Agile technology, and organizational change. She currently works with ?What If! Innovation partners helping companies realize and reach their innovation potential.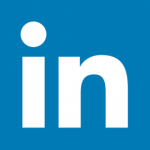 ERIC HO
Part-time Faculty
Eric is an architect turned entrepreneur. He is the founder of miLES, a civic startup that open storefronts to possibilities by activating urban neighborhoods for pop-up entrepreneurship. miLES has been creatively using and sharing storefront spaces for a wide range of uses and time-frame to lower the entry barrier for entrepreneurs, creatives and community to use commercial real estate. Eric has been invited to speak at various panels and events including Harvard Innovation Lab, Northside Innovation, Municipal Art Society Summit, Awesome Summit, Columbia University Studio X and TEDxDumbo. He is on the judge committee for Harvard University's annual Dean's Cultural Entrepreneurship Challenge. His work has been published in various media including the New York Times, Huffington Post, Fast Company, Good Magazine and PSFK.


ANDREW HUTTON
Part-time Faculty
Andrew Hutton is a part-time faculty member who graduated from the SDM program in it's first cohort (in 2014). He is also a management consultant for the multi-national consultancy Accenture. With a background in economics and political science, experience in legal, international development, entrepreneurial, and now business and design environments, Andrew brings the kind of diverse perspective that is fostered and celebrated within the SDM program. Beyond consulting and teaching, Andrew spends his time following through on his SDM capstone project (which became a successful Kickstarter), tinkering and riding his motorcycle, and enjoying NYC with friends and family.

KAREN JACKSON
Part-time Faculty
Senior Strategy Consultant at WAE, now part of Globant. As a Design Strategist, Karen manages projects from concept to reality. To "make things go" she uses her diverse bag of business tricks including design thinking, facilitation, and data-driven communications to create services and programs that help humanity create a healthier world. In her ten years of international experience, she has worked with diverse clients including Silicon Valley's startups and tech giants, nonprofits in emerging economies, government agencies, philanthropic foundations and more. Karen has spent 15 years in new and shifting markets where she works to understand the underlying systems at play and design ways to disrupt the status quo through positive change. Karen holds a Masters in Strategic Design and Management from Parsons New School, an undergraduate degree from Harvard, and studied systems analysis and design at UC Berkeley. Karen's first career was as a dance teaching artist and her passion for creativity, self-expression, and teaching shines through in her work. In and out of the office, Karen is drawn to good design and vitality. When she isn't at the office, she proudly gathers and prepares 80% of her family's food from local sources, enjoys time in nature with friends and family, deepens her 20-year yoga practice, and renovates historic buildings.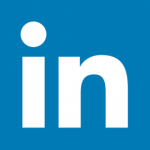 MATHIAS JAKOBSEN
Part-time Faculty
Mathias Jakobsen is the creator of Think Clearly. Born in Denmark, he founded his first company at age 15, building digital solutions for companies. Powered by digital, he later branched into fashion journalism and photography before moving to New York City, where he worked as a life coach and consultant for startup CEOs and corporate executives. He has worked with Bloomberg, Google, The New York Times, Carrot Creative, Holstee, Coca-Cola, Pratt, The Wharton School, CUNY, FiftyThree and many more. He currently does Learning & Development at SYPartners.


MARK KROECKEL
Part-time Faculty
Mark Kroeckel is founder and partner at Openshop and MAP, 2 international (Shanghai+NYC) multi disciplinary strategic Laboratories, designing human experiences. For over 12 years, they practice Deep Play to build brands, spaces, objects, digital ecologies. Their work spans a range from project planning, architecture, branding and strategy. As a result of the synthesis of these specialties into a single process, many projects in their portfolio have received recognition for elevating their clients experiences and marketability through their highly specific, customized solutions. Clients include McDonalds, Grace Hotel and Bliss Spas to residential and museum installation. Kroeckel is also an adjunct studio professor at Columbia, Barnard and visiting professor at UPenn.


VIVIAN KUAN
Part-time Faculty
Vivian Kuan has a diverse background in art, architecture, and entrepreneurial ecommerce marketing. She is Executive Director for Terreform ONE, the urban design think tank that re-envisions future cities and explores environmental issues through design research. Vivian is interested in how design can be used to empower business, contribute to the ecological network, and address global needs such as climate resilience. Previously, Vivian was a Launch Director at the internet incubator, idealab! developing business plans and marketing strategies for ecommerce startups. She later managed the online brands, Clinique, Stila, and Prescriptives, for the Estée Lauder Companies Inc. Before that, Vivian worked as an architect in Taiwan, Hong Kong, and in New York City for Kohn Pedersen Fox Associates. She earned an MBA/MA at the Wharton School/Lauder program, University of Pennsylvania, and a B.Arch. from Cornell University.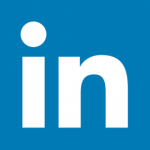 MARK LEAL
Part-time Faculty
Marl Leal is an Adjunct Professor in the School of Design Strategies and works full-time at the Directors Guild of America. After graduating from Northeastern University with a BS in Music Industry, Mark graduated from Parson's MS in Strategic Design and Management Program in 2014. He is passionate about improving the relationship between people and technology, and is an advocate for human-centered approaches to design. Mark has presented research both in the U.S. and abroad and is currently researching patterns of entrepreneurship in Harlem.

NORAH MAKI
Part-time Faculty
Aspiring INfluencer, Enervation Spurrier, Cryptolinguist and Milquetoast Balladeer. Norah is the co-founder and editor of both Singing Saw Press and Guardians of the Internet. She is also an Innovation Lead at UNICEF Papua New Guinea.

MICHAEL MORI
Part-time Faculty
Design, Strategy & Innovation at Dalberg Global Development Advisors. Michael's work focuses on consumer financial behavior and psychology in emerging markets, product and service design using HCD and agile methodologies, applied user research as well sa qualitative and quantitative data integration.

DAWN MOSES
Part-time Faculty
Design and Innovation at Elephant. Dawn's work lives at the intersection of human behavior, design and technology with cross-over into business and brand. She uses a strategically rigorous, design-specific skill set to translate insights into transformative products, services, and experiences. She leads innovation through an approach that balances the upstream (foresight, design research, systems thinking, opportunity identification) with the downstream (concept development, iterative prototyping, user testing.) She partners with companies big and small to discover, define, and develop solutions that generate value for both the bottom line and the human condition. Dawn is a cross-pollinator who likes to tackle the toughest problems and work toward imaginative, forward-leaning solutions.

KRISTINE MUDD
Part-time Faculty
Sense Health at Austin Center for Design. Interaction, service and visual design professional with a successful track record of creating integrated and adaptable solutions for clients. Kristine is a facilitator and creative consultant working with teams to launch new products and services. These products and services have been start-ups and larger companies working in education, health care, and financial literacy.

HIRUMI NANAYAKKARA
Part-time Faculty
Sr. Director Brand & Experience at littleBits. Hirumi is an Interaction Designer and currently spends her days crafting engaging user experiences. Her work in mobile media + physical computation has been featured in exhibits in Amsterdam, London, Beirut, Austin, TX and New York City.


VALERIE NGUYEN
Part-time Faculty
Valerie Nguyen is currently a Founding Brand Strategist at Wolf & Wilhelmine, a brand strategy shop based in NYC. As a brand strategist, Valerie balances new school thinking with rigorous brand planning and a passion for leveraging — and immersing in — the currents of culture. That passion for culture comes to life at W&W as she leads the exploration of new, interesting, co-creative and human methods for qualitative research (to hell with stuffy focus groups!). After ditching her finance and creative copywriting degrees back in Texas, Valerie has worked as a brand strategist at Mother, Anomaly and Google's Advanced Technology and Projects innovation group before Wolf & Wilhelmine. Some of the brands she's worked on: Google, Nike, Sour Patch Kids, Virgin Mobile, Microsoft, American Express, Bonobos, Target, Hurley and Harry's. She was also a co-creator of the Dating Brian Project — which put the fate of an NYC newcomer's dating life into the oh-so-trusty hands of the Internet.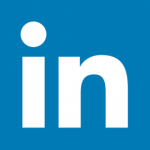 DAVID PALESCHUCK
Part-time Faculty
Executive Brand Strategist, New Leaf Licensing, LLC. Seasoned brand strategist experienced in consumer brand development and marketing management at companies including American Express, MasterCard, Pepsi & Microsoft. Core competencies include brand development, partnership marketing, brand management, brand licensing, marketing communications and content development.

ANN MARIE PUENTE
Part-time Faculty
Ann Marie Puente is a 2015 Design Management graduate with a background in law and political science. Prior to studying design in New York City, she worked in Miami and Washington D.C. as a litigation attorney. Additionally, she has worked on economic development issues in Washington, D.C. and Florida and on various political campaigns in Florida and New Mexico, including voter protection for the 2008 Obama Campaign. She is committed to socially conscious initiatives in both the private and public sectors, with a special interest in the creative economies as a driver for social innovation via policy, law and strategic partnerships.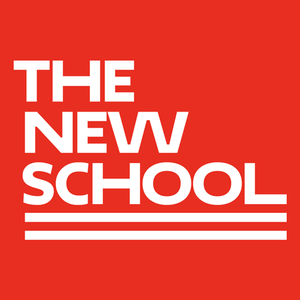 JONATHAN REWERS
Part-time Faculty
Manager, Design Strategy and Delivery at City and County of San Francisco – Municipal Transportation Agency. Jonathan is a 2015 MS SDM graduate. He's a strategic thinker, with the ideal blend of real-world experience and theory, who is always looking to make change and inspire. His approach is to develop insights, explore opportunities and design solutions using an interdisciplinary approach. He promotes the impact of design on everyday life, the experiences created by changes to the physical environment, new products and services delivered. His job is to communicate a clear and compelling vision and strategy to help organizations be more innovative and successful. Jonathan's goal is to design and deliver practical and creative solutions to advance the experience of city life using the tools of planning, strategic communication, physical changes to the environment, and innovative products and services.

KIELY SWEATT
Part-time Faculty
Kiely has over 10 years experience in education and the arts; teaching at schools and companies throughout Spain and the US, publishing two books as well as numerous online and onstage publications and performances. After helping to launch and deliver the 30 Weeks Program, she began work as a consultant in the areas of Facilitation, Learning Design, Innovation and Design Thinking. By blending her work as an artist to these areas she has found a unique way of creating learning experiences and engaging communities.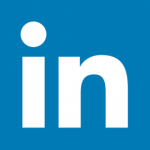 JONATHAN SWERDLOFF
Part-time Faculty
Consultant, Data Systems Specialist, Driven Inc. Litigator with substantial complex commercial litigation, electronic discovery, and data analysis experience. Background includes trial preparation, drafting discovery responses, and motion practice. Former web developer and graduate of the Interactive Telecommunications Program at NYU, concentrating on social media, location services and systems analysis. Seeking professional opportunities which meld the analysis and work ethic developed in the law with more technology oriented positions. Founder, Floor Four Ventures.

KEITH VENKITESWARAN
Part-time Faculty
Keith has a background in business transformation with a focus on digital. He has experience helping organizations identify growth opportunities and execute brand and product strategies using Lean and Agile methodologies. He has worked with organizations including AT&T, Bloomberg, Businessweek, Consumer Reports, NBCUniversal, Samsung, Universal Studios, and more. Keith has an MS in Communications Design from Pratt Institute in New York, and a BFA from Queen's University in Canada where he also studied Commerce. At NBCUniversal, Keith has held senior strategy, technology product and design positions.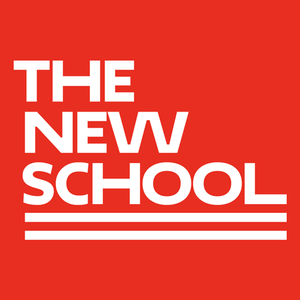 JOHANN VERHEEM
Part-time Faculty
Johann is an internationally successful inventor, creator and entrepreneur. He is also the Executive Vice President at Havas Edge and CEO of companies FitHaus Ltd and JH Direct. Some of his products, including the Shake Weight, have been featured on shows like Saturday Night Live, Jimmy Kimmell, the View and the Ellen DeGeneres Show, helping drive unit sales to over 2 million.

ADRIANA YOUNG
Part-time Faculty
Adriana Valdez Young is an urban design researcher and educator. She teaches at the Parsons School of Design and the Graduate Program for International Affairs at The New School. She holds a B.A. in History from Brown University and a M.A. in International Affairs from The New School. Her research and design projects explore luxury consumer enclaves, such as shopping malls, as archetypes for the global city. She has led the International Field Program in Beirut, and taught City as Lab: NYC BEIRUT – a collaborative urban design and research studio between the GPIA and the American University of Beirut (AUB). She is also a product hacker and blogger for IKEA.


ROXANNA ZARNEGAR
Part-time Faculty
Roxanna is an independent consultant, design strategist and change leader. She is a conduit between creative and business. She served as Chief Operating Officer of Christie's Americas, where she spearheaded a restructuring plan for auction operations. Prior to joining Christie's, Roxanna held roles developing turnkey event logistics and supply chain management for international fairs. She became a founding member of the Global Sport Events division of DB Schenker. In addition, she served as a strategy consultant at the creative branding agency, Baron & Baron Inc. Most recently, she has been engaged in advising and concepting art/finance projects. She is also an adjunct professor at Parsons Strategic Design and Management Graduate Program. Roxanna received her MBA with a concentration in International Business from Franklin College, Switzerland. She participates in international luxury and art world conferences and lectures at panels regularly. She completed INSEAD's Leadership program, where she was internationally based for 12- months.