XRC Fellows Class of 2017
November 21, 2016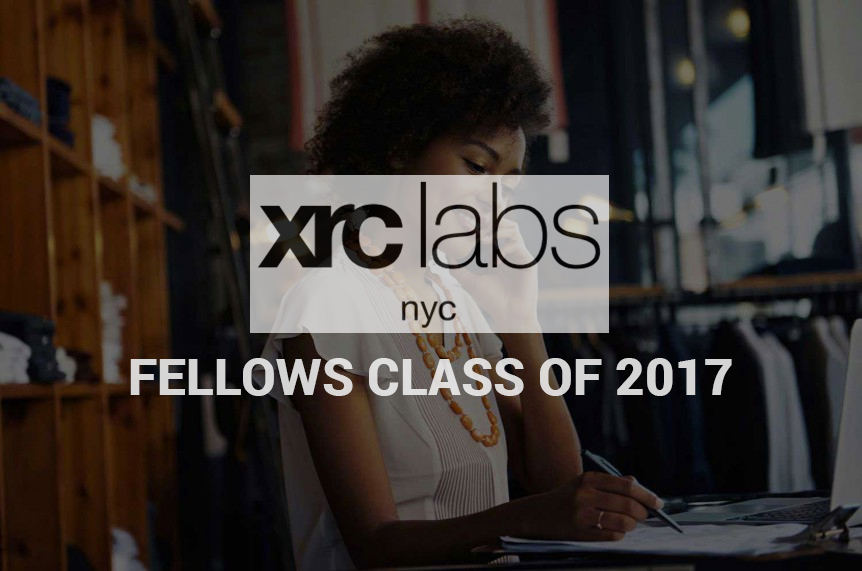 Call For XRC Fellows Class of 2017
XRC Labs
is currently screening candidates for our Fellows Program 2017 cohort. We're looking for future thought leaders and problem solvers to be a part of this dynamic group.
About XRC Labs
XRC Labs is a startup accelerator focused on innovation in retail and consumer goods. Our vision is to be at the forefront of change, disrupting the conventional system of supply chain, promoting the best experience for consumers and producers, and creating an ecosystem that matches partners for success. Our mission is to foster companies, products, and people that innovate the face of retail and consumer goods fulfilment.
About the Fellows Program
In an effort to support excellence in people, technology, and products, we have created the XRC Fellows Program. The XRC Fellows Program is a highly selective fellowship that combines graduate students and recent alumni of The New School from various disciplines to generate a creative think tank. XRC Fellows have the opportunity to completely rethink new systems and products, while participating sponsors and companies are immersed in the design process.
The Core Objectives Are To
Implement methods of the creative process to introduce, develop, and encourage new ideas
Expose Fellows to real case challenges in the retail and consumer goods industries
Generate meaningful solutions, ideas, or processes for challenges faced by participating companies
Other Program Benefits

Mentor Pairing
Access XRC events
Engagement with our startup ecosystem
Fellow Requirements
Must be a graduate student or alumni of The New School
Must be able to commit to at least three, 4-hour sessions within the 3-month period
Must have industry experience (We are industry agnostic)
Deadline
Please submit your resume and cover letter to
Carlyann@xrclabs.com
by 6PM November 27th 2016 to be considered.