Women, Parents and Economic Mobility by Kip Tapasanan
March 26, 2018
First year Ms SDM student, Kip Tapasanan, has been exploring the research topic of Economic Mobility in America and how it relates to unemployment and underemployment. Kip has done comprehensive research alongside her Integrative Studio I teammates Ana Mercedes Fernandez, Cristina Iregui Casas and Cristina Robles Morales.
See below Kip's engaging work on women and parents in relation to Economic Mobility!
---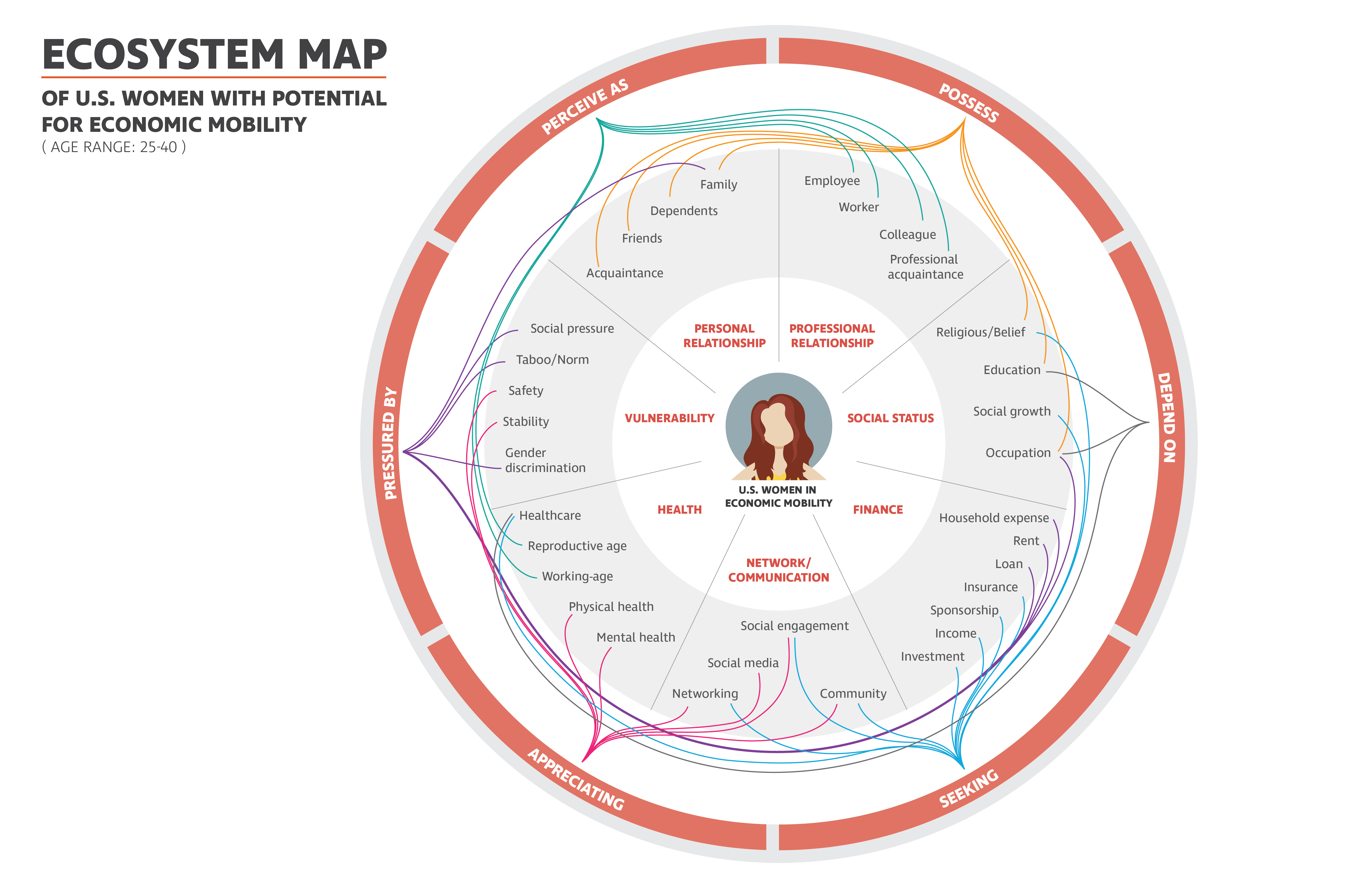 Above: Ecosystem Map by Kip Tapasanan
US Women Ecosystem Map with Potential for Economic Mobility
With 65.8% of the US workforce being women, their environments, relationships, cultures and activities have influenced economic movement. This Ecosystem Map provides a systematic visualization of interactions between women and their surroundings. The visualization aims to categorize and organize those interactions, showing the trend of actions toward different aspects of their lives.
---
Above: Sankey Flow Diagram by Kip Tapasanan
Synthesis Infographic of Women, Parent + Economic Mobility
 Many women (and potentially parents) are continuously facing difficulty balancing their professional and family lives. A brainstorming workshop was conducted to prove our initial hypothesis toward the problem and affirm potential further actions within the project. This Sankey Flow Diagram illustrates the workshop thinking process while categorizing the in-process ideas, results and clusters in a systematic way. The diagram intends to show how the participants and team converge and diverge their ideas related to the identified problems and clarify the "how might we" questions.
---