Networking Thursday Stories: Aditya Rao
September 14, 2022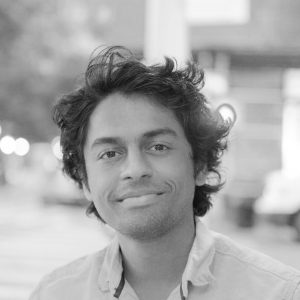 Aditya Rao (SDM'23) interned as a Design Strategist at ThinkPlace over the summer of '22 after participating in Networking Thursday during his 1st year as a graduate student in the MS Strategic Design & Management program.
In discussing his experience through Networking Thursdays, Rao said:
"Networking Thursday events gave me the opportunity to build relationships that were key to schedule interviews with different companies. The more chances I got to speak the better I got at it"

About Networking Thursdays
The MS SDM Employment Initiative's goals are to reach out to potential employers, to make them aware of SDM students, their skill sets and the benefits of employing talents from this community, to encourage them to participate in networking activities and events. At its core, the initiative aims to help students proactively connect with potential employers.
Past Networking Thursdays external partners include: Globant, Bayer, Northwell, Menlo Labs, Gensler, Mllnnl, Method, Hodge, ThinkPlace, Propelland, and Mutual of America.
Please stay tuned about our upcoming Networking Thursdays and get ready to connect with external partners.
External partners wishing to connect with MS SDM students through Networking Thursdays can email Sebastian Munoz Awad (SDM'23) at munos335@newschool.edu