ONLINE | Coming Together: Gender and Privilege in the Youth Climate Movement
May 1, 2020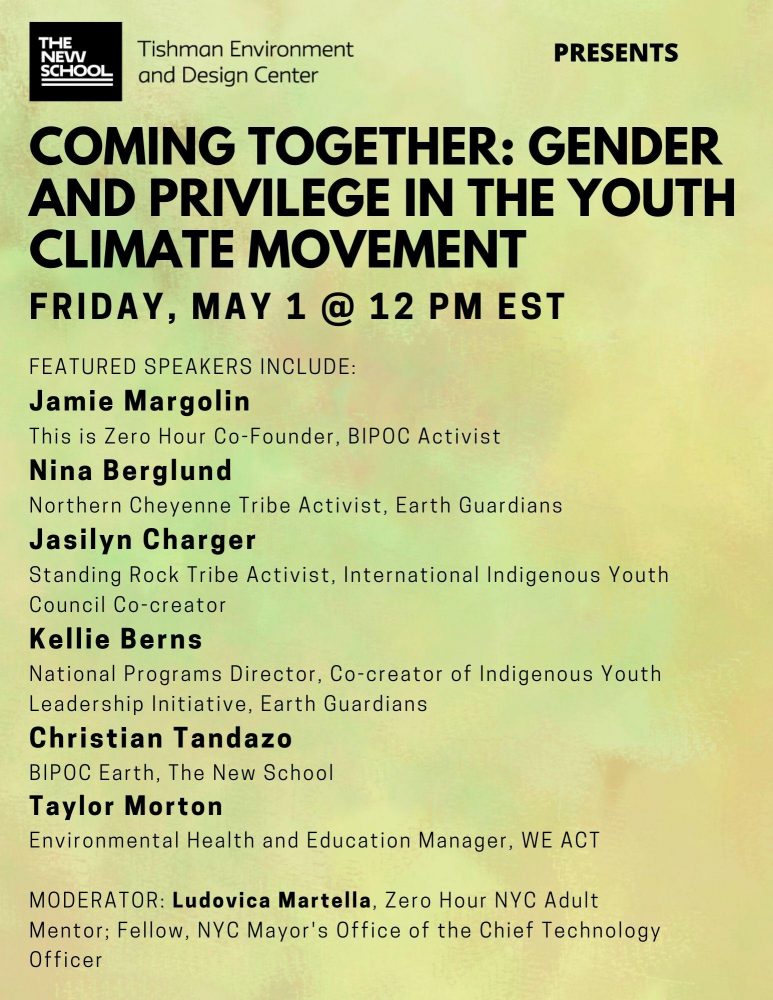 How can youth activists from different backgrounds and genders empower each other and join forces for collective, safe, and effective climate action? The aim is to bring together activists from different backgrounds, especially indigenous and non-indigenous, to have a constructive conversation and come up with resolutions and ideas on how these groups can and should empower each other in their joint effort for climate sanity. Especially during times of organizational change due to Covid-19, which is making indigenous populations most vulnerable, how can we make sure we stand together with each other?
In the best of times, it is vital that the needs of frontlines communities be heard, and while a global pandemic may have increased the noise around the world, it also increases the opportunities for the ideas lying around to be the seeds that get planted. Now is the time to bring as many folk into the fold as possible, to align visions, to create and disseminate action plans. More people than ever see the need to remake a more just world, and are looking for ways to help be a part of that change; to be on the right side of history; to be on the side of compassion, empathy, and love for their fellow humans, and they are looking for leadership wherever they can.
Date: Friday, May 1, 2020
Time: 12:00PM to 2:00PM (EDT)
Platform: Zoom
Link to the lecture will be provided upon registration.
For more information and registration click here