Networking Thursday Stories: Vinay Pandu
November 2, 2022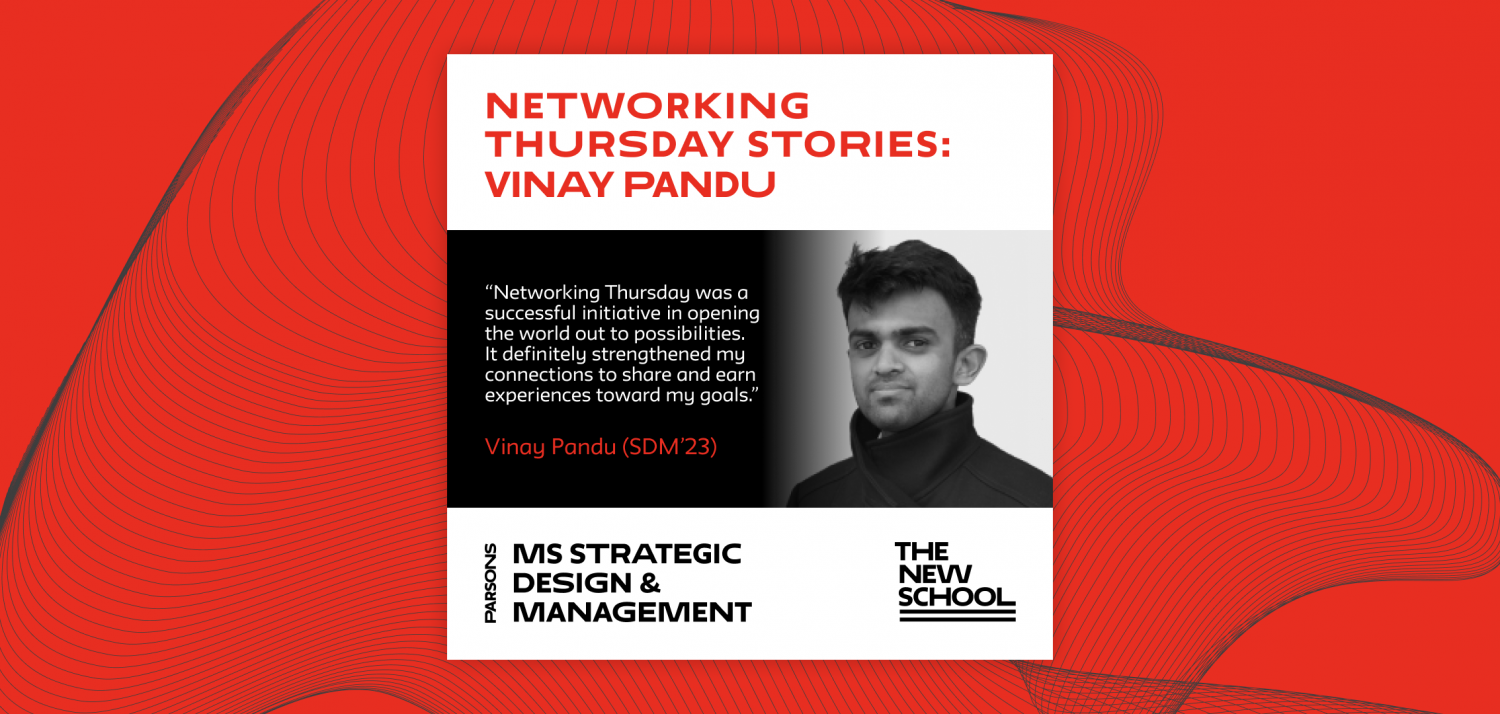 Vinay Pandu (SDM'23) interned as a Design Strategist ThinkPlace, over the summer of '22 after participating in Networking Thursday during his 1st year as a graduate student in the MS Strategic Design & Management program.
Here's his comments on Networking Thursday:
"Networking Thursday was a successful initiative in opening the world out to possibilities.
It definitely strengthened my connections to share and earn experiences toward my goals. It was a way to understand the best practices of the global industries and an opportunity to mold and inculcate them into mine. I was involved in utilizing the emerging fields for Design insights.
The experience and the new relations I built have helped me visualize and grow my own personal brand."

About Networking Thursdays
The MS SDM Employment Initiative's goals are to reach out to potential employers, to make them aware of SDM students, their skill sets and the benefits of employing talents from this community, to encourage them to participate in networking activities and events. At its core, the initiative aims to help students proactively connect with potential employers.
Past Networking Thursdays external partners include: Globant, Bayer, Northwell, Menlo Labs, Gensler, Mllnnl, Method, Hodge, ThinkPlace, Propelland, and Mutual of America.
Please stay tuned about our upcoming Networking Thursdays and get ready to connect with external partners.
External partners wishing to connect with MS SDM students through Networking Thursdays can email Sebastian Munoz Awad (SDM'23) at munos335@newschool.edu