MS SDM Student Winning Siegel+Gale 2022 Intern Project
September 13, 2022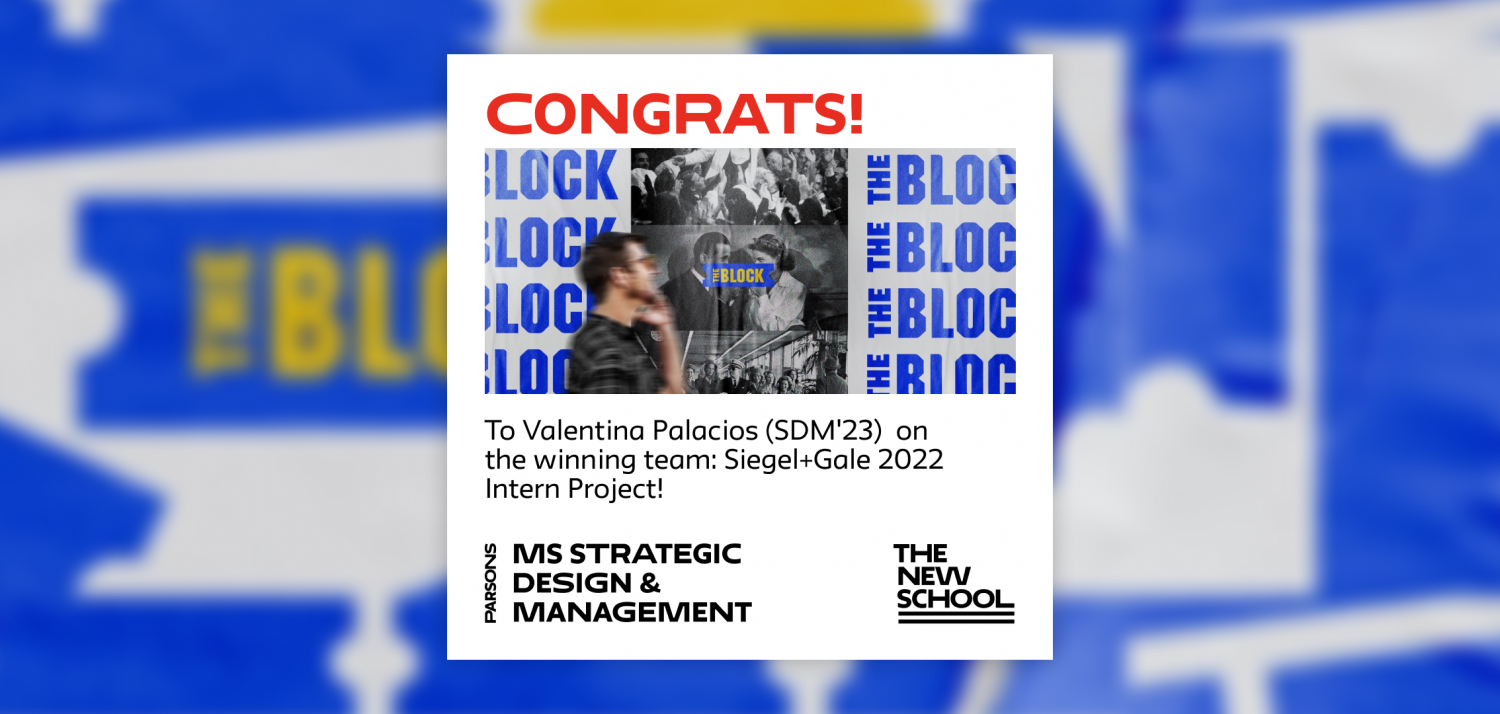 Valentina Palacios (SDM'23) worked as a brand strategist intern for Siegel+Gale 2022 Intern Project. Congratulations to her and her team on winning the challenge.
About the Winning Project
The interns were tasked with a fictitious prompt: an investor purchased the rights to the Blockbuster brand and is reinventing it as a streaming aggregator—a single app that partners with and provides access to a vast variety of streaming app content and subscriptions in one place. The interns reimagined the iconic brand, weaving both nostalgia and innovation into the final presentations.
View their winning presentation here.
About Siegel+Gale
Siegel+Gale is a global branding agency headquartered in New York. Our expertise spans brand development, brand strategy, design, and customer experience.  It was founded in 1969 by Alan Siegel and Robert Gale with a clear point of view: that simple is smart. Siegel+Gale is a part of the Brand Consulting Group, a division of Omnicom Group.