Movie Screening of Coded Bias
By: Name Here
April 7, 2022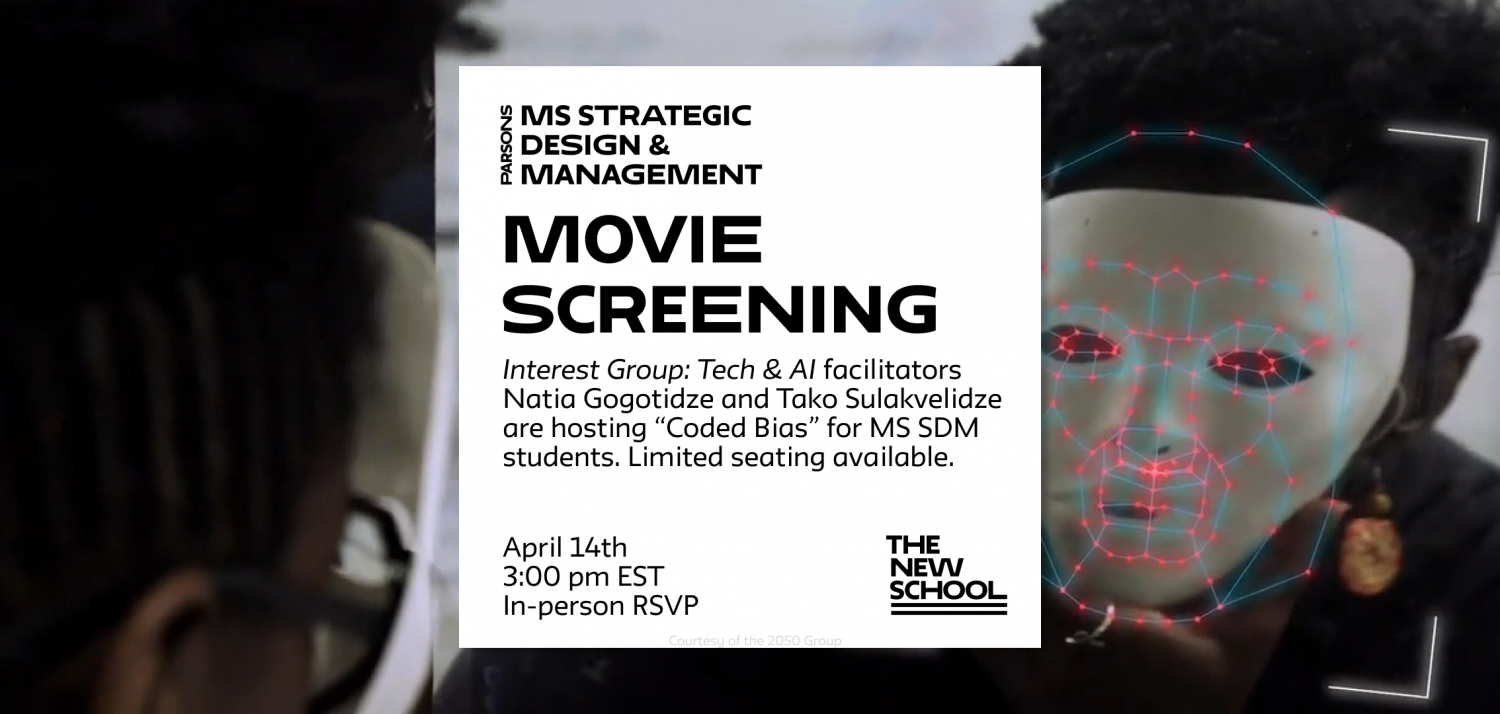 Interest Group: Tech & AI facilitators Natia Gogotidze and Tako Sulakvelidze are hosting "Coded Bias" for MS SDM students on Thursday, April 14, 2022 from 3:00 pm – 5:00 pm EST. Limited seating available.
For more information, email Tako Sulakvelidze (tako@newschool.edu ) and Natia Gogotidze (natiagogotidze@newschool.edu)
Interest Groups
Interest Groups is a new MS SDM initiative and will consist of facilitated Slack channels and monthly meet-ups dedicated to topics of importance to the MS SDM community, including students and alumni.
Interest Group topics were chosen based on student and alumni feedback. We've created channels on the MS SDM Alumni slack and are inviting all current students and alumni to join. Here, participants can share their thoughts, upcoming events, job openings, news, and resources.
Interest group topics:
Socio-politics, economics, justice & equity
Climate change & sustainability
Future of work
Tech, AI & robotics
Wellbeing & wellness
About the Movie
Coded Bias explores the fallout of MIT Media Lab researcher Joy Buolamwini's discovery that facial recognition does not see dark-skinned faces accurately, and her journey to push for the first-ever legislation in the U.S. to govern against bias in the algorithms that impact us all.