Job Opportunity: Sr. UX designers & Design Lead, JP Morgan Chase & Co.
September 13, 2022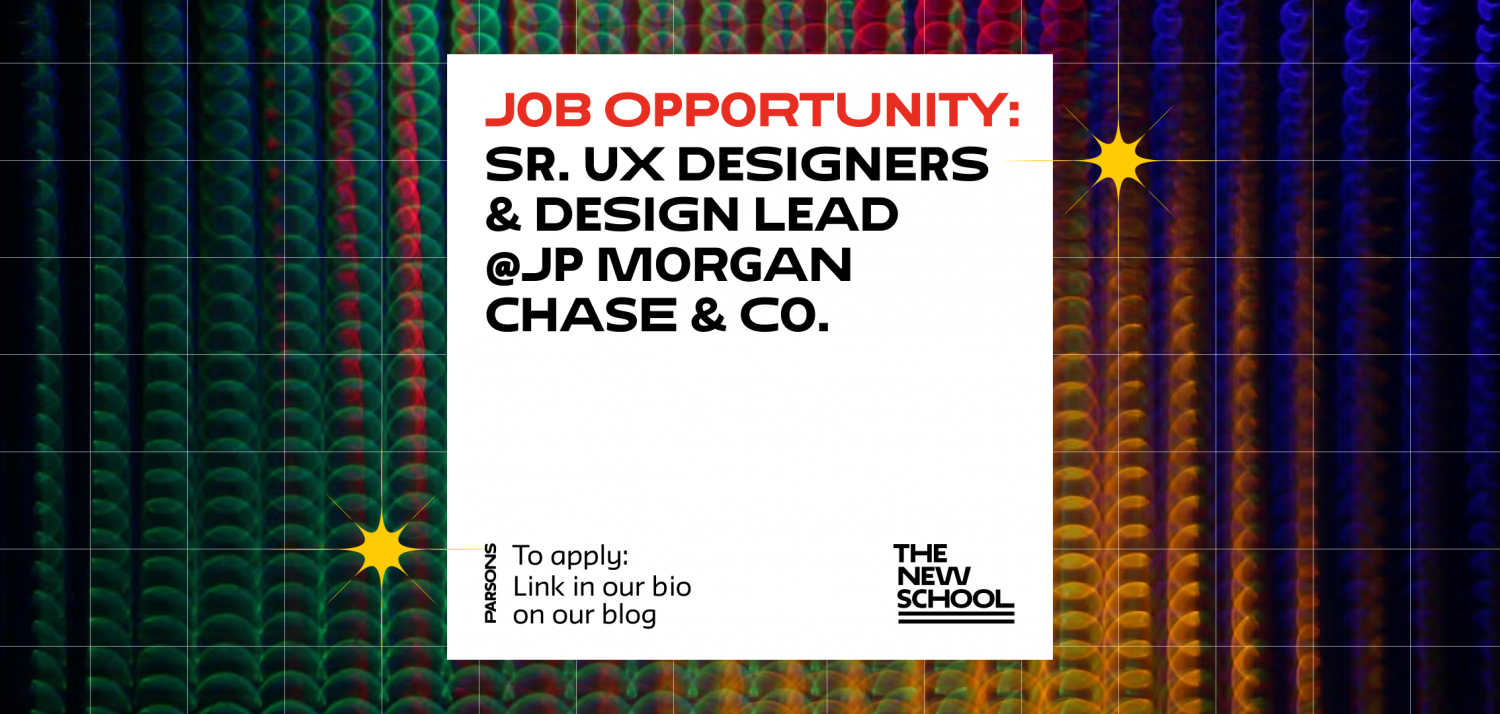 JP Morgan Chase & Co. is looking for senior and lead designers to help them improve the J.P. Morgan Private Bank experience. They've got an established design community that will help you to do great work.
See job openings and descriptions below.
Job Openings: