Job Opportunity: Associate Designer for Visual Design + Impact @ Education Design Lab
May 24, 2022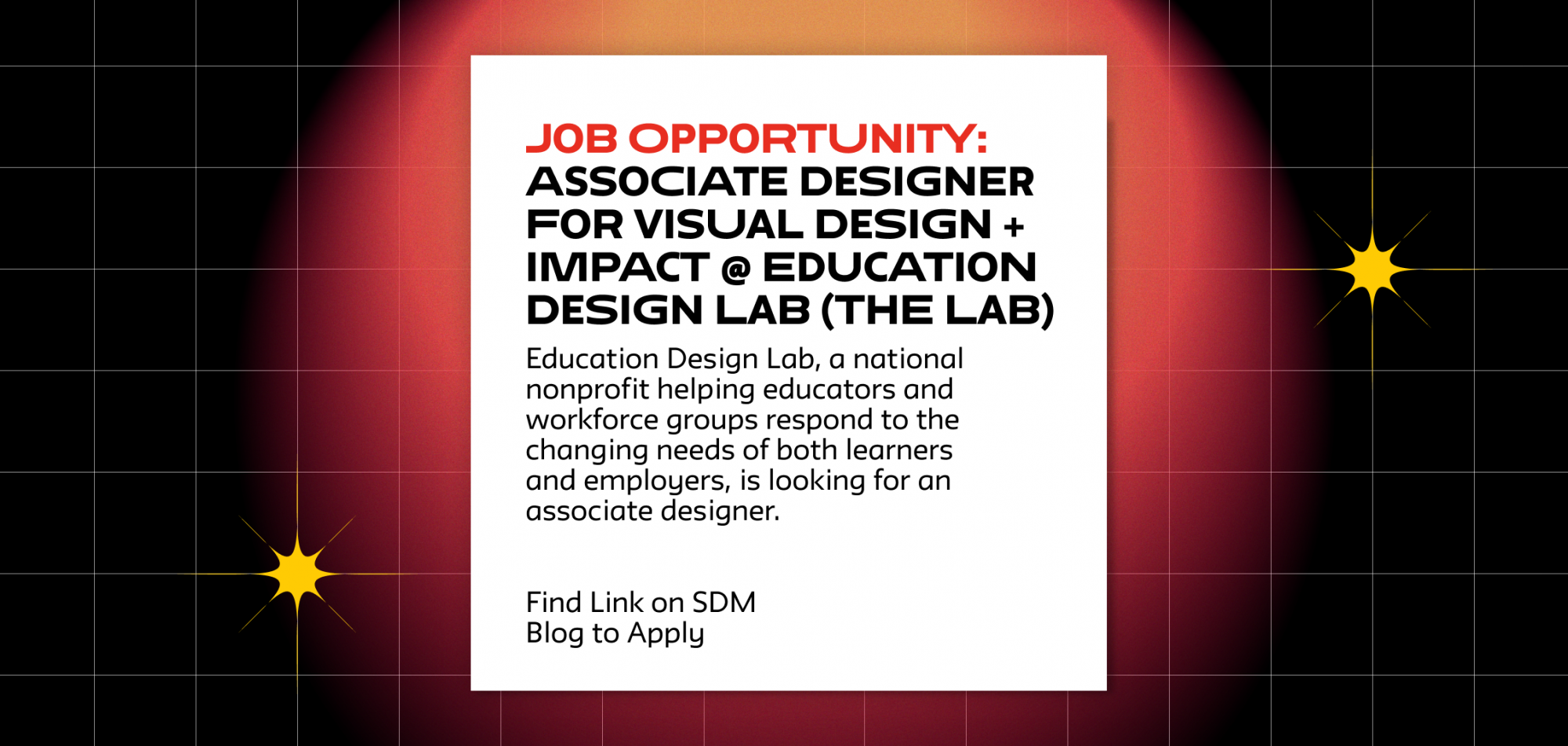 Education Design Lab
is looking for an Associate Designer for Visual Design + Impact to lead the Lab's visual design work and help the organization to drive greater impact.
Click here
to view more about this role and apply for it.
———–
About Education Design Lab
Education Design Lab (the Lab, for short) is a national nonprofit helping educators and workforce groups respond to the changing needs of both learners and employers. The Lab has partnered with some of the most aspirational institutions, and often their ecosystem partners, as they consider how to design their offerings to serve learners flexibly with more data-driven, human-centered models, processes and tools. Our biggest areas of work include improved career pathway visibility, micro-pathways, 21st Century skills, micro-credentials, alternative on-ramps to degree, upskilling workers and training college leadership teams in change management and agile prototyping. The Lab is unlike other organizations in the nonprofit education space. We are boundary spanners and work across disciplines and alongside schools, employers, entrepreneurs, government, foundations, nonprofits, and innovators. We are known for our work on the ground and have significant experience managing national and local learning cohorts, working with organizations such as The Lumina Foundation, the Michael and Susan Dell Foundation, the Gates Foundation, the United Negro College Fund (UNCF), Walmart, American Council on Education, and the ECMC Foundation. To learn more about the work we do and what we care about, visit
www.eddesignlab.org
, and follow on Twitter @eddesignlab.