Housing Rights Challenge by The NYCx Co-Labs | April 7
March 22, 2020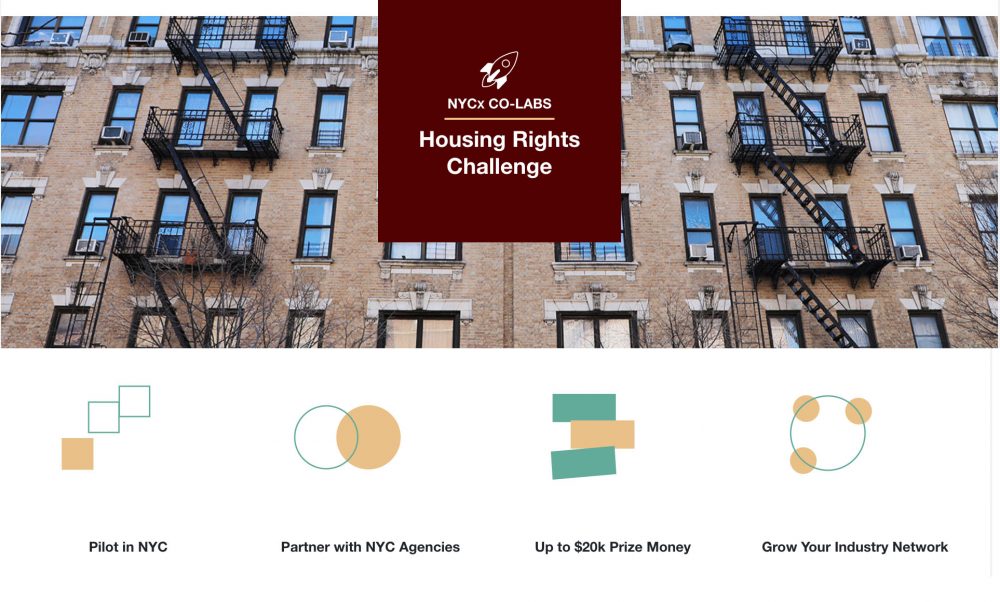 The City of New York is calling for innovative products, services, or practices to enable tenants to learn, understand, and claim their housing rights in order to prevent tenant harassment, abuse, and displacement in Inwood and Washington Heights: How might we support the provision of more strategic, targeted and tailored information to tenants about their housing rights, enabling them to take action?
The NYCx Co-Labs: Housing Rights Challenge is part of the inclusive innovation efforts of the City of New York to connect the NYC tech ecosystem, government agencies, local communities, and global innovators to address the mental health needs of our most vulnerable communities.
For more information visit the website here and download the Challenge Manual here.
NYCx Co-Labs is a civic innovation program managed by the NYC Mayor's Office of the Chief Technology Officer (MOCTO) and the NYC Economic Development Corporation (NYCEDC). The program combines community building, participatory research, tech education and open innovation challenges to address urban inequality across NYC neighborhoods. NYCx Co-Labs brings together a set of partners — from government, local non-profit organizations, technology companies, communities, and foundations — through various events, workshops, and community spaces to accelerate the development of new tech-enabled solutions to NYC's most pressing issues.
Apply here by April 2020 23:59 (EST)