Four Students Awarded James Rozanski Memorial Scholarships
May 27, 2022
Four students from the MS Strategic Design and Management class of 2023 have been awarded a James Rozanski Memorial Scholarship.
Scholarship recipients are Christiana Kayode, Madhura Redij, Dhairya Sathvara, and Tamar Sulakvelidze. The award will be applied towards their tuition and fees associated with their degree requirements in the coming academic year.
The James Rozanski Memorial Scholarships were established by James's family in his honor.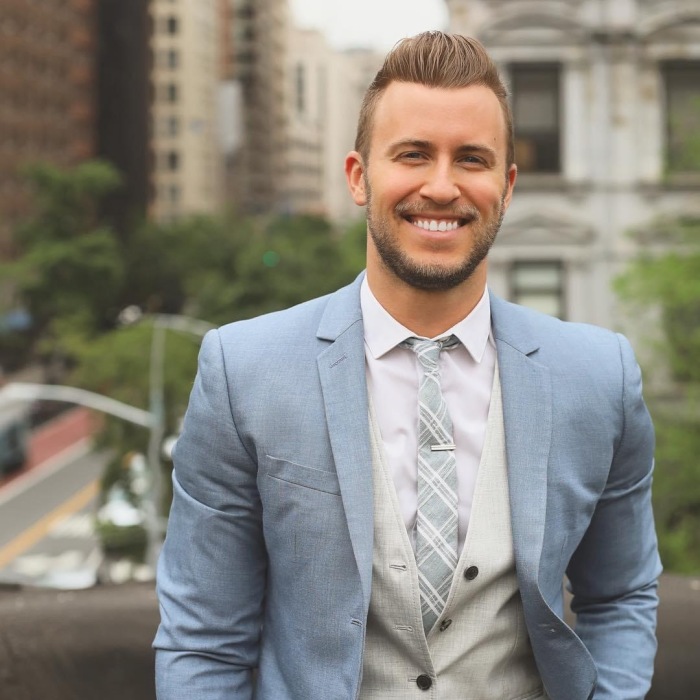 About James Rozanski
James Raymond Rozanski was a graduate of the MS-SDM and part-time faculty in the BBA Strategic Design and Management program at Parsons. He passed away from an unfortunate accident in May 2021.
James first joined the Parsons community in 2018 as a student in the MS Strategic Design and Management program, and he quickly became a standout member of the community. His classmates and faculty describe him as a remarkable soul who brought vitality, energy, and an unflagging sense of fun to everything he touched. As a student, he inspired his peers and instructors to dig deeper and to approach joy as a vehicle for human connection, communication, growth, and learning. He brought that same charisma, passion, and infectious enthusiasm to his teaching, first as a teaching assistant, and later as a part-time faculty member in the BBA Strategic Design and Management program. In the classroom, he brought humanity and relatability to the realm of marketing and was always going above and beyond to help his students achieve their goals.
In addition to his teaching, James was an award-winning Creative Director with over twelve years of experience in brand positioning and identity, integrated marketing campaigns, and team leadership across a range of prestige industries.
After graduating from New York University with a bachelor's degree in Media, Culture, & Communications, he used a self-taught toolkit to break into the world of graphic design in global organizations that include MILK Studios, DevaCurl, and Cushman & Wakefield. His knowledge expanded from the day-to-day operations of the creative department into more wide-reaching roles, soon leading content-focused, omni-channel campaigns and bridging the gap into more expansive marketing and positioning initiatives. Most recently as Creative Director and Co-Founder of branding & digital agency REIGN and then as the lead for all cross-product brand initiatives at SaaS unicorn VTS, James connected his creative heart and business-oriented mind to establish a deliberate link between the triple bottom line of growing companies and how Creative fills such an important and necessary role in reaching those goals.
James accomplished so much in his short life as a design professional and creative leader, and as a mentor, friend, and inspiration to many. Though he left us too soon, he will be remembered with joy.