FAIRPLAY
March 10, 2021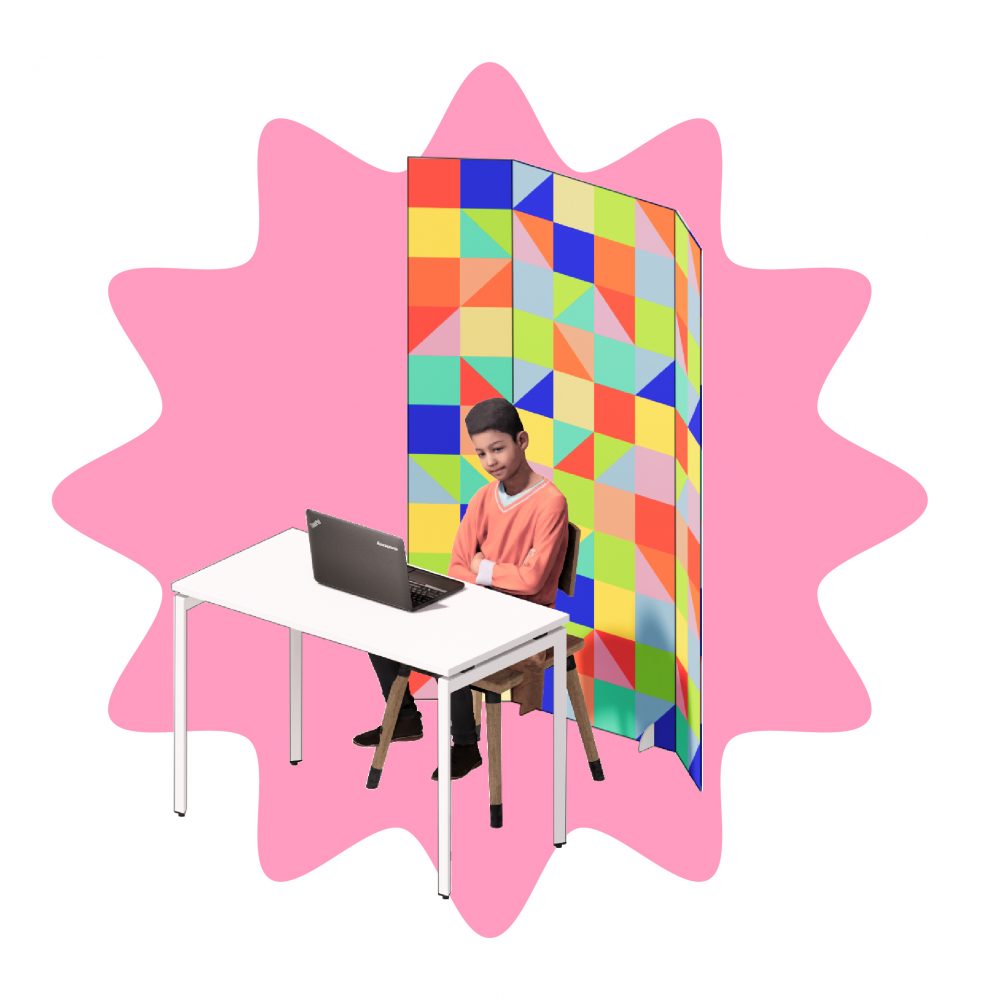 FAIRPLAY is an idea born out of Jen van der Meer's Sustainable Business Models class in the Fall of 2020.
Due to COVID-19, student engagement has dramatically decreased; 1.1 million students in the US will suffer from learning loss during this academic school year, but FAIRPLAY believes students turning their cameras on is the first step towards improving engagement and participation in the remote classroom.
FAIRPLAY is a non-tech solution for the widening digital divide in the educational system. Although the Department of Education has put in best efforts to provide students with digital devices, the tech team has disabled the ability for students to access green screens, virtual backgrounds and filters– not considering the environments their students live in.
FAIRPLAY is a simple intervention that provides colorful, physical enclosures to elevate the playing field where students can conceal their living environments and be on camera.
Natasha Seng MS SDM Student
Bethany Grabur MS SDM Student
Jen van der Meer Assistant Professor, Strategic Design & Management Co-Director, Impact Entrepreneurship Initiative