DEL in Between: practice sharing in arts and design Higher Education
October 13, 2022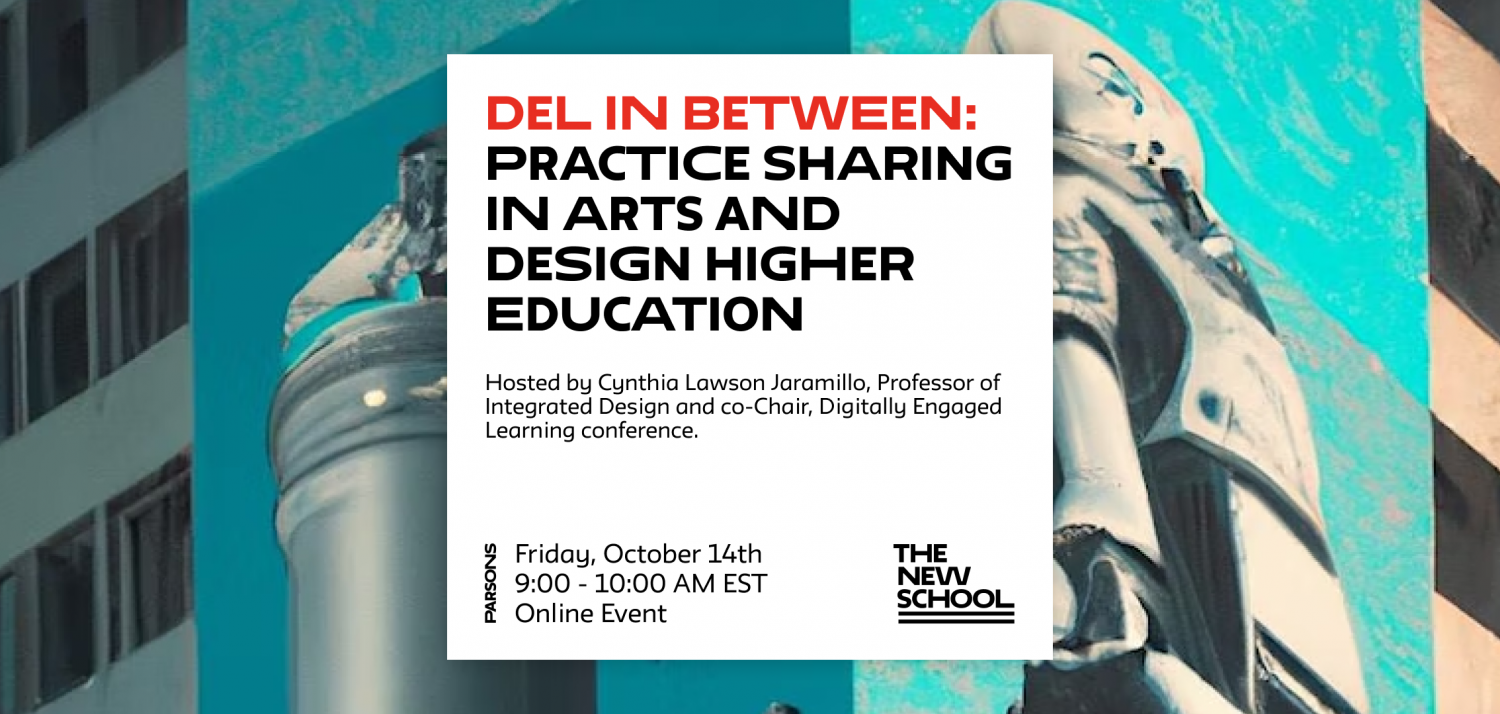 What do emerging creatives need to know about artificial intelligence (AI) to be prepared for its increased presence in creative fields? This session focuses on our approach to teaching AI to an interdisciplinary group of creatives at The New School. During this session, we will highlight the dominant themes of this course—history of AI, theories of creativity, emerging design practices, and social justice—that help students to articulate their relationship to AI and prepares them to better-position their future practice.
Panelists include:
Jeongki Lim (Assistant Professor of Strategic Design and Management)
Andrew Shea (Assistant Professor of Integrated Design)
Hosted by:
Cynthia Lawson Jaramillo (Professor of Integrated Design and co-Chair, Digitally Engaged Learning conference)
To register see here.
For more events at The New School see New School Events.