Christian Bason + Future of Design
September 19, 2022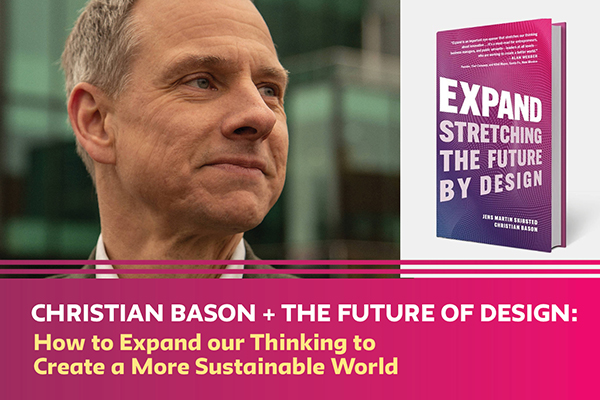 As the world's problems are getting thornier by the day and the boundaries of problems are expanding, design must expand too. While design thinking has spread as an approach to addressing challenges in business and government, it is now time to evolve design further.
In his new book "Expand: Stretching the Future by Design," co-authored with Jens Martin Skibsted, Christian Bason, PhD, CEO of the Danish Design Centre suggests we must put the thinking into design thinking across six "expansions": Time, Life, Proximity, Dimensions, Value and Sectors.
In this talk, Christian will invite participants to reflect on the future of design as a life-centered approach to creating a more sustainable world.
Date: Tuesday, September 20, 2022, 6:00PM (EDT)
Location: Lang Cafeteria, B 100 – 65 W 11th Street