CHIMAERA, a Brand Co-Founded by a MS SDM Student
March 29, 2023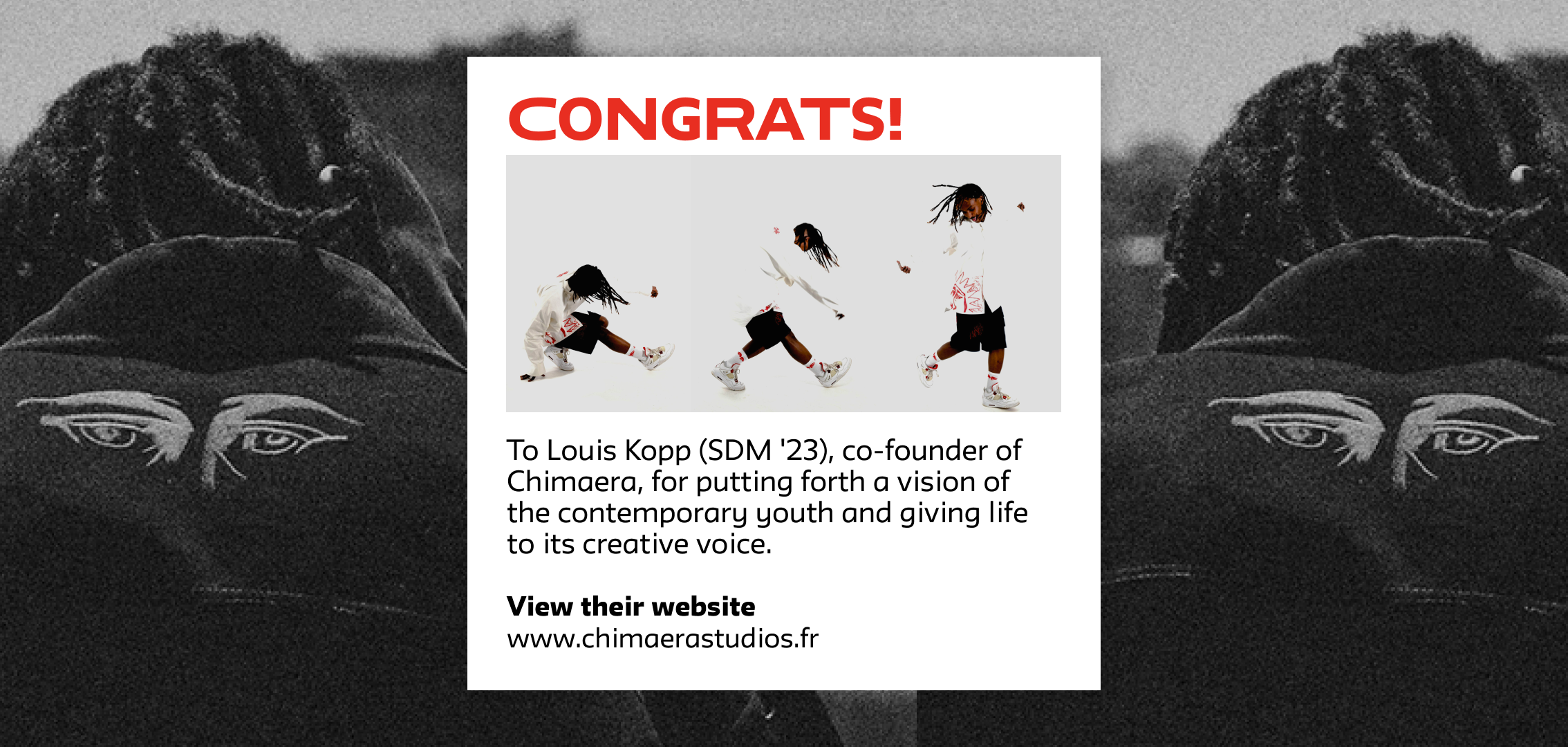 Co-founded by Louis Kopp (SDM '23) and Fabian Lefievre, Chimaera is a platform to put forth a vision of the contemporary youth and to give life to its creative voice. Their objective is to shed light on the raw yet filtered force that conducts human behavior in our society, a force accountable for both dreams and nightmares. Entirely made in Paris, they designed everything from the graphics to the garments, including their entire website.
About Chimaera
Chimaera is a high-end streetwear brand that explores the self and its inner conflicts, portraying a tumultuous journey to adulthood. Founded by two friends who met while studying in London, Chimaera flourished through endless conversations which matured over the years.
The brand addresses the duality of mankind, shared between rational inhibition and animal impulses. Chimaera tries to picture an energy inherent to each and everyone of us. It is about immortalizing precious instants of abandonment to subconscious forces. Through dreamlike visuals, it symbolizes a world of fantasy, host to our deepest desires, frustrations, and uncertainties.
The first collection draws on a unisex, season-less understanding of fashion, and follows the designers' perception of timeless and soberly loud ready-to-wear. This collection embodies the creators' aesthetic appreciation while conveying the poetic chaos which inhabits our epoch.