Alumni Engagement: Networking Thursdays
September 26, 2022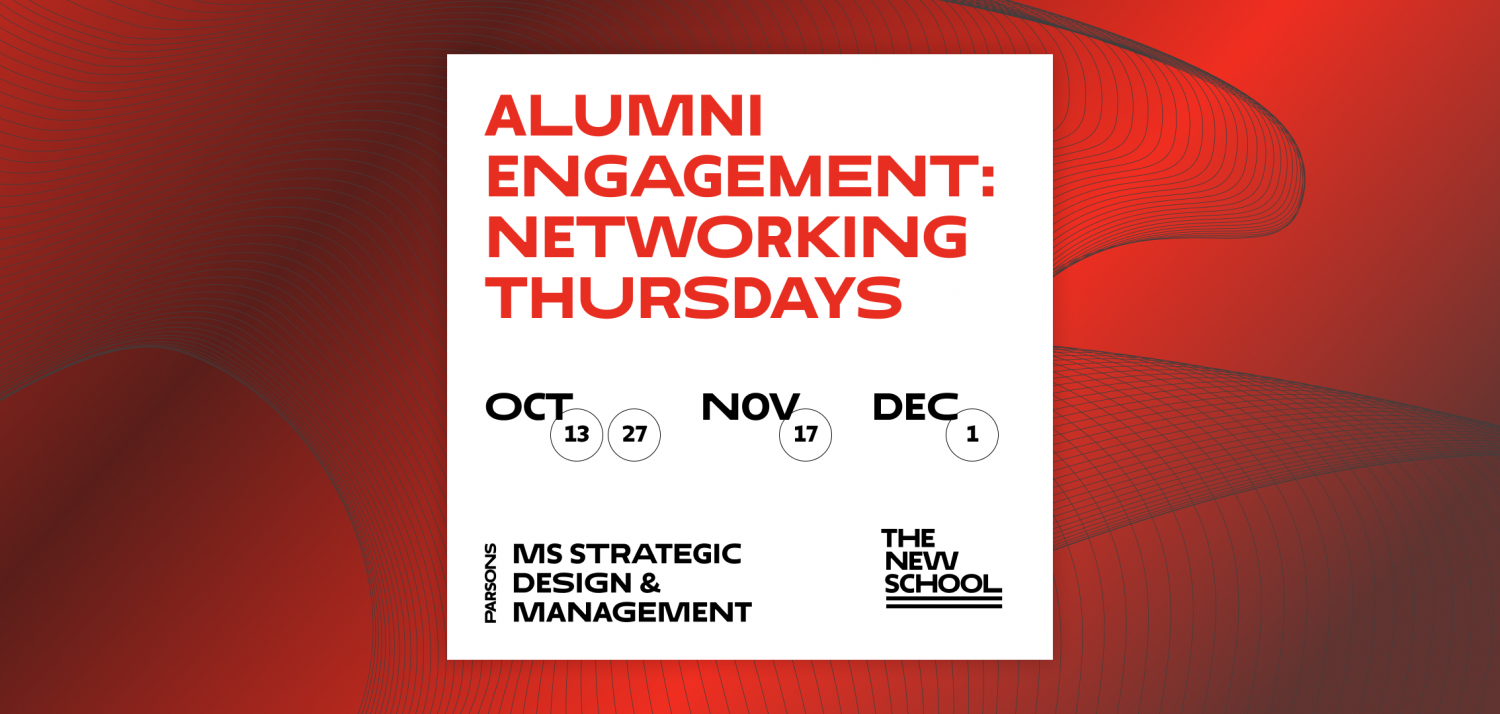 Hey MS SDM Alumni Network! We need your help to keep on building our community.
Interested in providing your company an opportunity to meet with groups of strategic design students and talk broadly about your company?
Participate in one or more info sessions through our Networking Thursdays. The Fall Semester 2022 dates for our Net.WORK. | Networking Thursday virtual events will be: October 13th, October 27th, November 17th and December 1st.
Not currently hiring?
No problem. Networking Thursday info sessions connect you to current MS SDM students regardless of current openings.
If you want to participate in one or more of the Networking Thursday sessions, please contact Jonathan Yubi Gomez yubigomj@newschool.edu.