Shawn, Class of 2015
March 9, 2021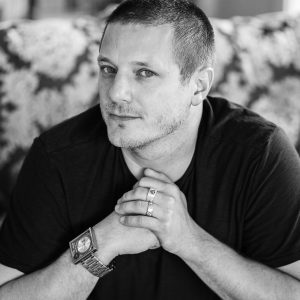 Shawn Nelson | Founder
LOVESAC Designed for Life Furniture
Shawn Nelson grew up in Salt Lake City, Utah, and originally graduated from The University of Utah in 2001 with a degree in Mandarin Chinese. He is founder and CEO of LOVESAC, inventor, designer, husband and father of 4 kids. As a designer, he specializes in retail, merchandising, product design, branding, identity, presentations, raising capital, corporate structure, building culture. Shawn founded Lovesac in 1998 after he made a giant Durafoam-filled beanbag. His team bootstrapped it, grew it, raised money, and have since grown Lovesac to 60 brick-and-mortar stores across the U.S. with their largest sales online at lovesac.com. His company's products are built to last a lifetime, and are designed to evolve as your life does, so less garbage ends up in landfills.
How have you applied what you learned in the MS SDM program to your post-graduation career?
Lovesac was a high-growth company before I entered the Master's program at Parsons. But my final research project, which involved testing prototype methods to communicate Sactionals—the only internet friendly couch that packs small for shipping, but is also totally changeable, rearrangeable, and machine washable—led to a complete re-branding of the company and very successful new retail store and website design. What's more, our design philosophy, "Designed For Life," evolved directly out of the materials and class-work I was exposed to throughout the MSDM Program.
Have you received any awards, recognitions, etc. have you received since leaving Parsons?
Lovesac was given the Retail Innovators Award by Retail Touch Points Magazine. The new retail concept is performing at a 40% premium to our existing fleet, and the existing fleet is growing at a double-digit growth rate.
How did the MS SDM program challenge you?
The MS SDM Program completely changed my outlook on business and the concept of sustainability. The books, the conversations, the course-work, and the people I was exposed to in the program has led to the development of my entire design philosophy and go-forward business strategy.
What advice would you give to current students?
Do all of the reading. Don't cut corners.