Nam, Class of 2021
January 11, 2023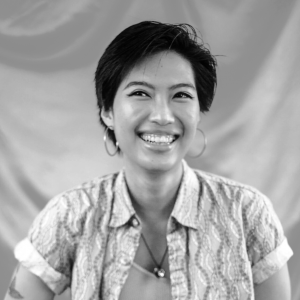 Nam Phuong Doan | Senior Experience Designer
Method, a GlobalLogic company, Hitachi Group
I am a NYC-based design strategist working at the intersection of design, technology and community. Currently, I design strategies and user experiences for digital products and services at Method, a GlobalLogic company, Hitachi Group.
As a designer and strategist, I am passionate about the form and the impact of the work I put into the world. I believe that innovation is most powerful when it engages with emerging issues and drives systemic change, whether on a micro or macro level.
Besides design-related matters, I connect communities through art, food and social justice. I also enjoy writing about migration, cities and identity.
In my free time, you can find me cooking up a storm, or celebrating anything Viet, queer, and artistic.
What advice would you give to current students?
Everyone has their own timeline and superpowers, so don't be too stressed out about where you will end up after this program. Job opportunities are important, but genuine relationships that will support you throughout your life and career are much more important. Invest in your people, learn from their knowledge and perspectives, and provide support to those who need it.
Tell us about a time when an MS SDM Professor inspired you.
I think a lot about my Independent Research classes with Adriana Young, who encouraged all of us to pursue research projects that explore the relationship between economy, community and design. My research project investigated how the global pandemic affected immigrant-owned small businesses in New York City. Adriana taught me the research tools I needed to do field research in different neighborhoods, while supporting me to go deeper into the subject matter and not be afraid of complexity.
How have you applied what you learned in the MS SDM program to your post-graduation career?
I use the knowledge and skills I learned from the SDM program everyday in my job as an experience designer working in tech. I provide clients with valuable insights that help them improve digital products and services across sectors, from retail to hybrid cloud. I use the research tools I learned from SDM to investigate the current state of the business, while prototyping ideas into design artifacts that illustrate the desired future state that guides clients in their digital transformation journey. I also continue to collaborate with engineers, architects, strategists and designers just like I did throughout the SDM program – I wouldn't want to pursue another career path where changes are created independently!