Martin, Class of 2015
March 9, 2021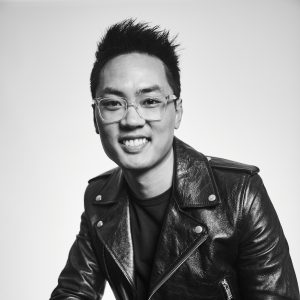 Martin Lenon | Experience Research Manager
Nike
Martin Lenon and is a Design Strategist specializing in design research, strategy, and customer experience who is curious about the world and the humans that live in it. Mark was born in Manila, Philippines but grew up in Kobe, Japan, and Cincinnati, before taking a few years to complete his BA in Business Administration and gain work experience in Boston. He moved to NYC to complete his degree at Parsons, and currently resides in Brooklyn. He is passionate about using creativity, empathy, and design to understand peoples' behavior and develop innovative ideas that reimagine human experiences. Mark is currently helping shape the future of retail with Nike as Experience Research Manager. Before Nike, he was a Senior Design Strategist at Globant, where he led the design and execution of customer research, created meaningful digital experiences, and developed strategies to grow and better engage customers. Mark has also worked with clients as diverse as the NBA, NY Metropolitan Transportation Authority, and Black Rock.
How have you applied what you learned in the MS SDM program to your post-graduation career?
From a tactical perspective, the different projects I worked on at Parsons gave me experience writing discussion guides, practicing different frameworks for synthesizing, and designing decks that has helped me in each of my projects post-graduation. My second year project involved mocking up an app for overseas remittances/money transfers–Working on designing that was helpful since it gave me hands on experience on InVision and Illustrator, which I use routinely today.
How did the MS SDM program challenge you?
I was in a totally different environment prior to coming to Parsons, so I feel like the program was pretty instrumental in developing the foundation I have as a strategist. My main takeaway from Parsons was an ability to approach a problem from different lenses and always have the customer/human-centered perspective in mind. So coming into a firm where clients have unique and diverse business needs, I am able to challenge and critique their (and our own) assumptions to design research that will yield new insights and make a bigger impact.
What advice would you give to current students?
Be a sponge–Take in as much as you can, so you can build a personal library and archive of frameworks and approaches that you can pull from once you join an agency or launch your own business. You'll have plenty of time to practice and figure out which ones work best for your own style or the type of initiative you're working on. I do, however, also encourage students to find ways (personal projects, freelance, etc.) to apply learnings as soon as possible just to make things more real rather than theoretical, and to strengthen your network professionally. It's so cliche, but so many things can come from a simple conversation over coffee or drinks with people you may meet along the way.