Lauren, Class of 2022
February 6, 2023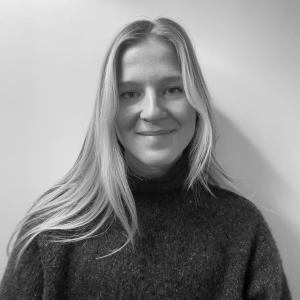 Lauren Stobierski | Product Designer
UBS
I'm a strategic designer who is curious about systems, technology, and social impact. I've engaged in a broad variety of design-driven research and strategy engagements, including how to eliminate food deserts for a major regional supermarket chain, how local businesses can better introduce themselves to investors, how urban residents might be incented to move to rural America, and with the NYC DOT to democratize access to Williamsburg streets.
I came to MS-SDM to explore in-depth the connection between design strategy and business. I currently work in the Digital Lab at UBS as a product designer, disrupting the traditional banking world with design methodologies.
What three things do you feel make the MS SDM program special?
Global and Sustainable Thinking Practices
Practitioners as Professor
Diverse Students
What advice would you give to current students?
FAIL! I would fail as much as possible while attending MS SDM. Try and take risks you wouldn't have done before entering the program. MS SDM has a great supportive safety net to catch you when you fall, take advantage of it! There is no shame in failing and being wrong. You will ultimately learn more because of it.
Tell us about a time when an MS SDM Professor inspired you.
All my professors inspired me in various different ways. However, during my Design Studio II Christian Madsbjerg inspired and championed me to embrace the idea of humanist thinking. He challenged us to explore more nuanced and complicated elements like culture, language, and history to gain a more holistic approach. When uncovering systems entangled in complex elements he taught us the art of listening