Kelly, Class of 2022
February 20, 2023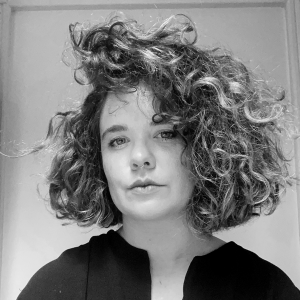 Kelly Ernst | Design Strategist
Method, a GlobalLogic company, Hitachi Group
Kelly Ernst(she/her) is a multi-disciplinary design strategist who works to advance social impact innovation and sustainability through the imagining of cultural futures, new design practices and cultivating spaces of belonging. Kelly applies design strategies to social impact innovation, technology products and art and culture industries. She has contributed to design research projects on creative economy recovery with the National Assembly of State Arts Agencies, participated in the development and launch of Creative Economy Summit and sits on the board of the Civic Canopy, a civic and social innovation nonprofit.
What advice would you give to current students?
Think of your career trajectory as a radar. Keep it broad and explore things you are interested in. Through out time your radar light will narrow down and you will find your specific path.
Tell us about a time when an MS SDM Professor inspired you.
Explore broad topics as much as narrow ones. You can apply design thinking to your life, and careers and experience in the program as much as a job.
How has your MS SDM cohort been a valuable part of your professional network?
The SDM cohort is an ever-increasing network of incredible diverse-minded individuals. The value of the network is that you have someone who speaks the SDM language in every industry, in every corner of the world. Lean on them and be open in return.