Juliette, Class of 2022
January 30, 2023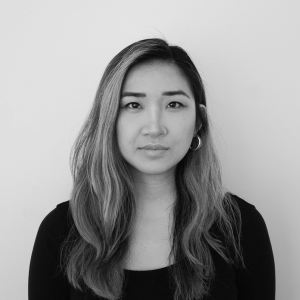 Juliette Wang | UX Designer
Google
I'm a strategic designer aspiring to craft products and systems experiences that paves the way technology impacts our lives. I'm currently working at Google on a cross-functional team delivering the next generation of shopping experiences on Search. Previously, I was working at Instrument, a digital design agency, working closely with a multidisciplinary team alongside clients to build end-to-end product, website, brand, and visual experiences.
My work primarily focuses on strategy and design from ideation, prototyping, testing, to development, for a range of websites and products. I've worked with clients including Google, YouTube, Android, X Company, Niantic, Atlassian, Serial Podcast, and 826 Valencia.
What is your favorite memory from your time in the MS SDM program?
The debates and deep conversations from a wide range of perspectives, especially led by incredible professors. Also being able to build a project and product from scratch and give you a reason to do in-depth research on it.
What three things do you feel make the MS SDM program special?
The people that you meet. Courses that change the way you think. The professors and learnings you obtain where you couldn't have otherwise.
What advice would you give to current students?
I'd say to leverage the resources you have. Sometimes it's easy to complete the assignments efficiently at a great standard but really think of everything as a part of what you want to do and how that could add to your own project or what is valuable for you to learn.
How has your MS SDM cohort been a valuable part of your professional network?
I definitely think it's the friendship and the deep connections you build with these people you spend time with for 2 years. And they are so, so supportive of everything that you do and want you to succeed. The work they've done and will do is the most inspiring thing and it's great to have that in your network to tap into whenever you need.