Jonathan, Class of 2015
March 9, 2021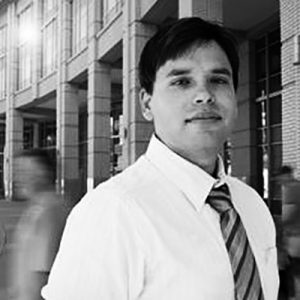 Jonathan Rewers | Sr Manager, Budget, Financial Planning & Analysis
AICP, SF Municipal Transportation Authority
Jonathan Rewers manages the Design Strategy and Delivery at City and County of San Francisco – Municipal Transportation Agency. As Senior Manager at the SFMTA, he promotes the impact of design on everyday life, the experiences created by changes to the physical environment, and the new products and services delivered. His job is to communicate a clear and compelling vision and strategy to help organizations be more innovative and successful. Jonathan's goal is to design and deliver practical and creative solutions to advance the experience of city life using the tools of planning, strategic communication, physical changes to the environment, and innovative products and services. He is also a Part-Time Faculty member of the Strategic Design and Management Program at Parsons School of Design.
How have you applied what you learned in the MS SDM  program to your post-graduation career?
The program helped me refine my thinking on change and the future! I remember being in my second year studio, and being sure about my research, but after expressing my idea to my colleagues, it was clear that while I understood what I was thinking, no one else did: "Jonathan, you are too into this, your bias is showing." In that moment, a light came on, and I needed to step out of me, and step into the user I was solving for. Parsons more importantly helped me sharpen my skills, made me efficient, but brought me to a place of excellence.
How did the MS SDM program challenge you?
The program challenged me to take on all the roles of today's design industry, whether it be project manager, interaction designer, design researcher, or even graphic design. Honestly, I had gotten used to being "the boss," and while I could be clear in my vision to my teams, I was stale in my making skills. Parsons definitely challenged me in that area, as I could rely on no one but me to get things done. That made me better, and as I said brought me to a point of excellence.
What advice would you give to current students?
I can absolutely say you get out of the program what you put into it. You are here to become strategic thinkers who have the ability to walk into any situation and solve the big problems. I promise you you'll get that, so when it is hard, just stop, just think—then act. Plus, there is a network out there to help you. Reach out to it. Some of my best friends in the world today, I met through the SDM Program. Years later, I speak to many of them every week.
What are you reading right now?
Haha! I hate to read. All I do is read, read, read! I just had to take a bunch of federal regulations and design a whole new 10-year program. But, as a hobby, I write. I'll be in a city anywhere in the world., and I'll tuck into a Starbucks, and just spend a good 30 – 45 minutes writing—iIt is an awesome three part story (also top secret)!