Carmel, Class of 2014
March 9, 2021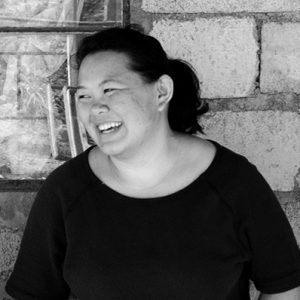 Carmel Laurino | Founder
Kalsada Coffee
Carmel Laurino is founder of Kalsada Coffee, a specialty-coffee purveyor specializing in Filipino coffee. After seeing a 1909 photo of a market stall of the Filipino Coffee Company in Pike Place Market, Seattle as an undergraduate at the University of Washington, she knew she wanted to enter the coffee world. Carmel had always wanted to find a way to connect her heritage and her love for coffee and community, and this came together for her with Kalsada. Carmel lives in the Philippines working in the agribusiness sector, fomenting rural development by increasing the quality of coffee that farmers grow, and creating both local and international specialty coffee markets for smallholder coffee producers. She is currently based in Manila, and is expanding her commitment to the Philippines through her work in the labor migration industry.
How have you applied what you learned in the MS SDM program to your post-graduation career?
As I started to weigh my options of moving to NY or to Manila, I realized I could do both–With the online MS SDM program I was able to pursue my passion and dream while pursuing my Parsons degree all at the same time. My time at Parsons supported my thirst for learning, empathy, chaos, collaboration and teamwork. It allowed me the freedom to understand the beauty of the unknown and the challenges of creating meaningful solutions and impact in communities that I wouldn't have dreamed of at the start of this journey.
How did the MS SDM program challenge you?
I directly put to the test many of the challenges presented in the coursework while starting my business and vice versa. While starting-up, I was able to use real-life challenges and scenarios to inform the questions and exercises we did in the courses. After graduating, I would say it's been something nagging at the back of my mind that I want to refer back to and reflect where we are as a business but haven't had a chance to use many of the tools learned from school, but then again maybe I'm subconsciously using them already! I would say it was much easier to put the designer hat on as a student, but as the sole designer in the company it's harder to allot time for it. Hoping to make lots of monies soon so I can hire my schoolmates, because I can't ask them for free advice now!
Have you received any awards, recognitions, etc. since leaving Parsons?
The Japan Foundation's Young Intellectuals in Southeast Asia Program.
What advice would you give to current students?
I would say, "stay curious." When you do, so many questions arise and it's in asking all those questions where the magic starts to happen and strategies, classwork, projects will all start making sense.