Who can save Detroit?
Posted on December 11, 2013 | posted by: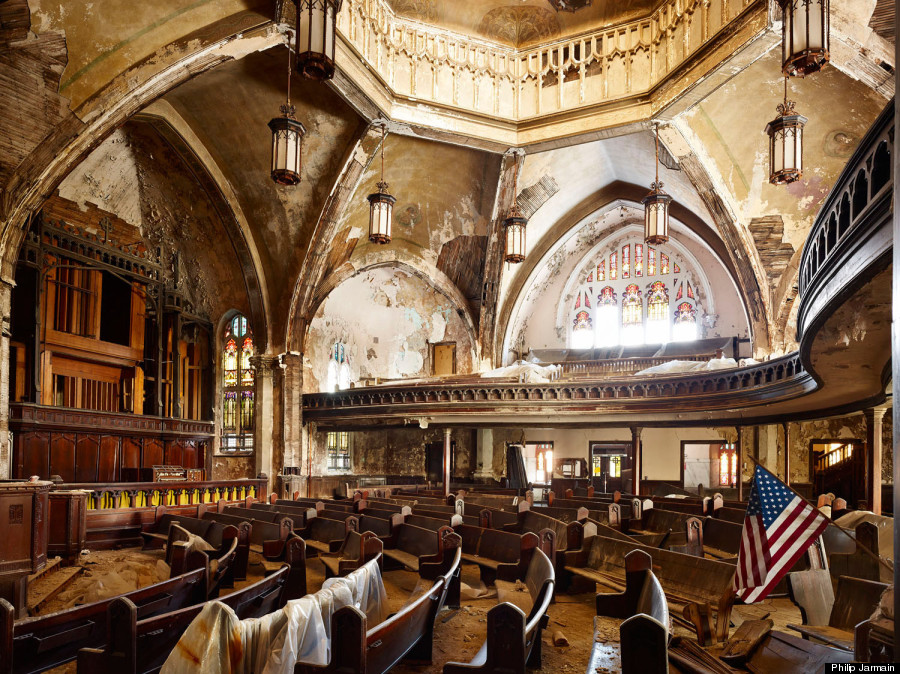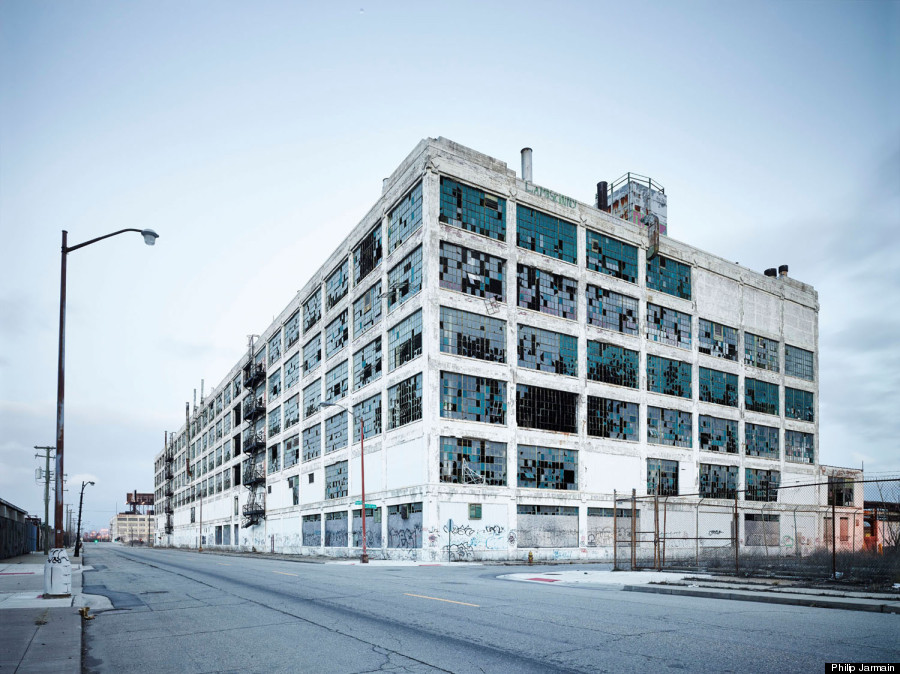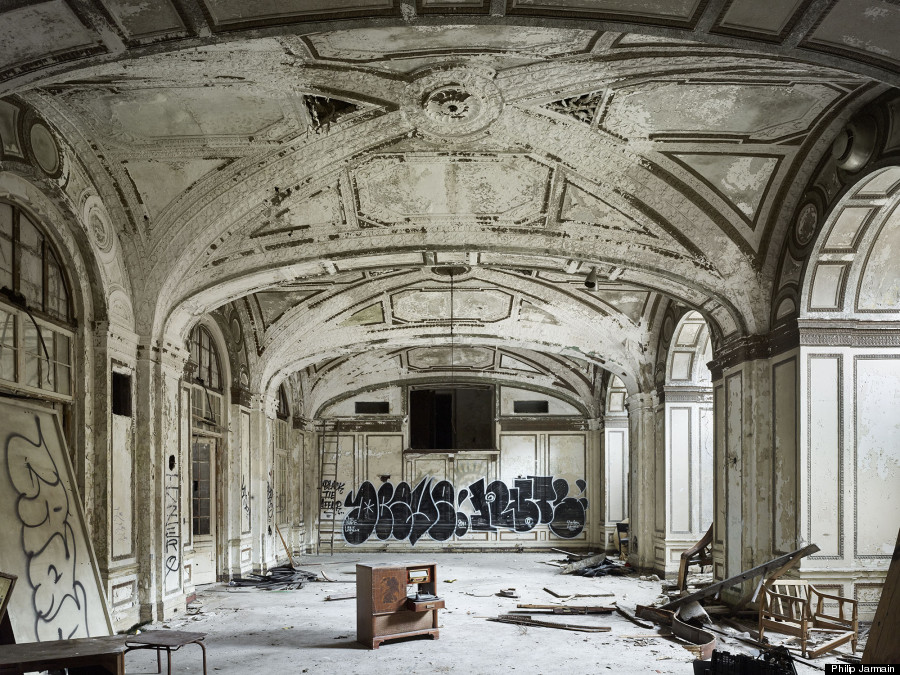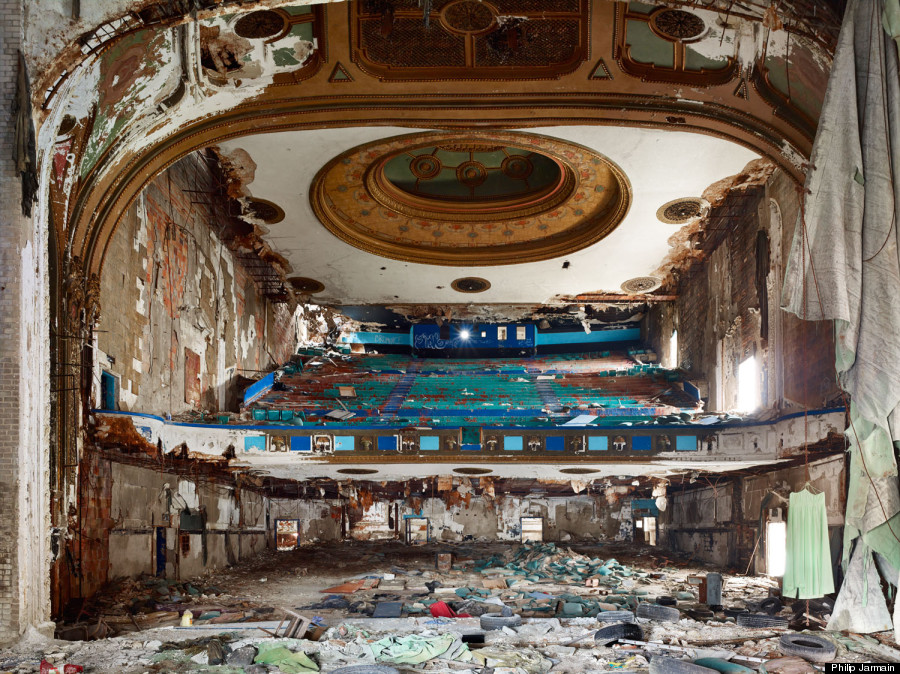 One thing I've learned since living in New York City is that space. is. luxury.  Period.  There are many examples where we've seen people transform a little derelict plot into a beautiful community garden.  Or how artists have transformed ramshackle warehouse spaces in Dumbo into luxurious apartments.  Every unused or neglected space I pass by, I can only think of the potential.  Others see it too, and they capitalize on it.
Then leaving the city I realize that, the potential is really endless, there is just not enough time, energy, money or interest to really transform the spaces that deserve new life.  A big case in point: Detroit.
The more I learn about this decaying city, the more it blows my mind.  The city is broke, riddled with crime, and experiencing massive population decline (from 1,850,000 inhabitants in 1950 to 701,000 in 2013).  While NYC's cost of living goes up and up, Detroit's goes down and down as abandoned houses are demolished each day.  We had a great discussion in class about how materials from a too-old house can be repurposed.  Now I cringe as I realize that house after house gets destroyed each day.  For Detroit, it is less costly to bulldoze a house than to invest in salvaging its parts.  The fact is that there are too many of them and not enough people with the time, money or interest to save them from eminent doom.
The intriguing book Natural Capitalism has provided our class with crippling statistics and visualization about the depletion and desecration of natural resources, and then offers profound optimism as to how our current capitalistic system can transform.  While I think the authors have done a wonderful job of framing such a seemingly unframeable problem, we return to the real world and think: now what?  Where is the Ohno-sensei (the "father of the Toyota Production System") to save Detroit from its never-ending muda (waste or purposelessness)? (125)  What is going to breathe new life into this city that everyone is leaving?
One of the many reasons this is happening to Detroit is because of the abandonment of the auto industry for cheaper pastures, when the industry was the reason why the city was such a booming town in the first place.  The loss of industry, the 1967 riots spurred from racial conflicts, and white flight, are components that have led up to the current situation. But perhaps, in order to create real change for the better, the mindset of the people that still live there must adapt to the bitter truths.
While I can't make any real claims to this since I've never lived there, my interest in the area was sparked when I recently watched the documentary "Detropia."  There is this scene at a car expo, where there is a Chinese-manufactured electric car selling for around $20,000 and an American-made car (with more horsepower, and not electric) selling for around $40,000.  If the automobile industry is declining, or simply changing, why is there almost a stigma to change with it?  The issue is not that manufacturing isn't needed any longer, it has simply been outsourced for cheaper.  How can this city revitalize through innovation, then, if its mindset is too nostalgic for glory of the past?  Detroit is certainly not the only place that must approach this problem.
The documentary made it seem like the city's only hope was for young, energetic artists to move into the city, which many have.  Frankly, many people have made the claim that for artists, Detroit is the "new New York City" because it is in a similar state as when artists moved to NYC in the 1960s—dark, derelict and dangerous.  I'm almost compelled as a designer, but part of me resists investing in a place I'm not so sure I want to live in.  Even if I can buy a house for $10,000 or less.  I could buy ten houses in Detroit with my Parsons education costs.  However, I may not have the best capacities to know what to do with them if I didn't have it… it's debatable.
NYC has a surplus of great minds that can imagine the world adapting to Natural Capitalism.  But where are those minds when we need them?  What is the incentive to get out there and do the work where it may have the most impact?  If Natural Capitalism is our greatest hope, what happens to everything without clear profit motives?  The answer might be simply that it decays with our landfills.
Images: http://www.huffingtonpost.com/2013/10/18/detroit-architecture-ruins-philip-jarmain_n_4116667.html
Other references:
Detropia. Dir. Heidi Ewing and Rachel Grady. Loki Films, 2012.
Hawken, Paul, Amory B. Lovins, and L. Hunter Lovins. Natural Capitalism: Creating the next Industrial Revolution. Boston: Little, Brown and, 1999. Print.