Project Interzone is selected as a finalist of Fast Company's World Changing Ideas Awards!
Posted on March 21, 2017 | posted by: student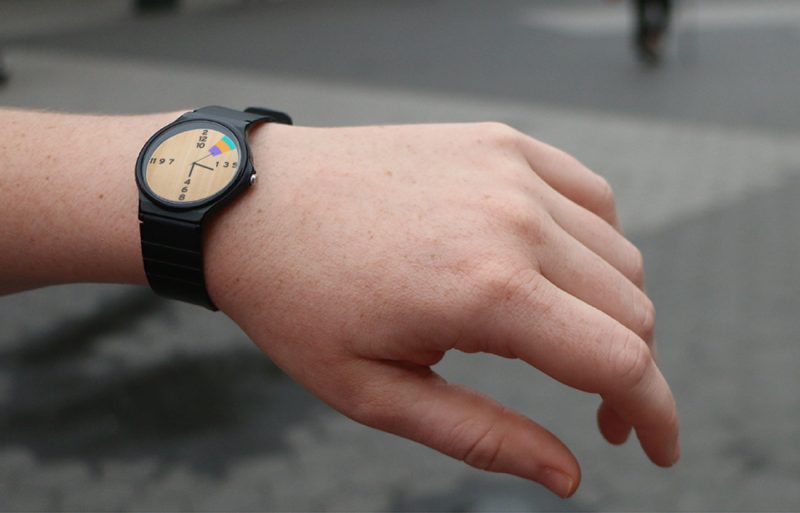 We are thrilled to share the news that Project Interzone was selected as a finalist of the first ever Fast Company's World Changing Ideas Awards, in the category of Transportation!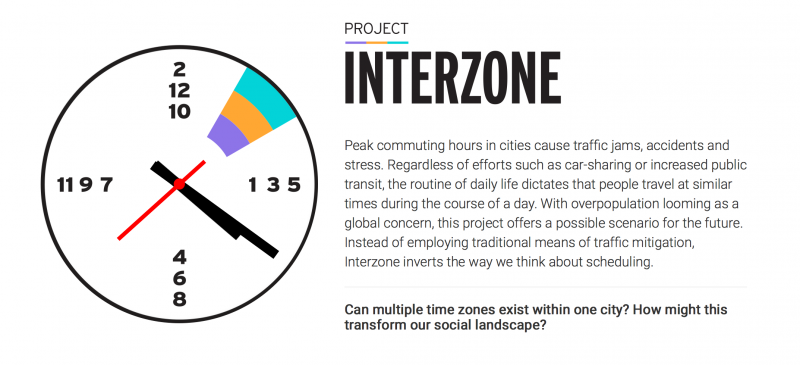 Representing a combination of social entrepreneurship, design, transdisciplinarity, innovation and impact, Project Interzone by Transdisciplinary Design alumnae Andrea Burgueño and Stephanie Lukito looks into the creation of time zones as a way to deal with our megacities' problems of traffic, urbanization and overpopulation. Re-imagining the future and achieving social impact. Re-assessing traffic as a problem of time, space, and people, Project Interzone looks at how these three areas can work together to promote flexible living for the future. Changing our gridlock traffic peak hours into 3 smaller flows of traffic, one after the other. Instead of employing traditional means of traffic mitigation, Interzone inverts the way we think about scheduling, while reducing stress, accidents and congestion.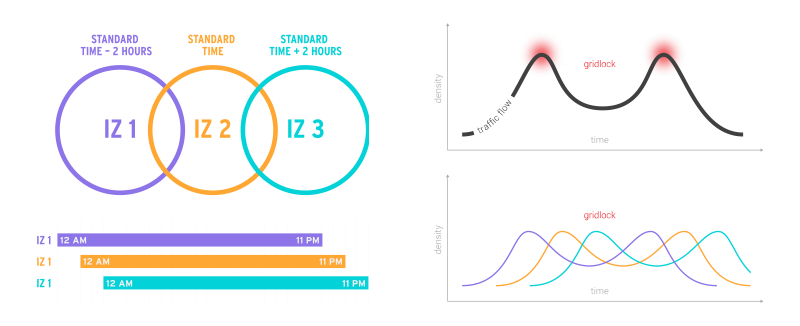 To find out more, head over to projectinterzone.com