what is red, white, blue & green all over?
Posted on December 8, 2010 | posted by: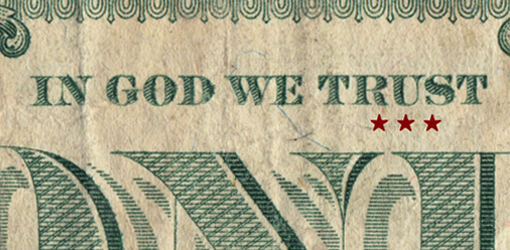 TRUST.
IF
we define TRUST as a verb that means
to rely on another person or entity.
And
IF
we define INFRASTRUCTURE
as a collaboration of systems
which generate an intended outcome
THEN
The infrastructure of TRUST is tightly woven into our political system. TRUST is an inherent part of our democracy; the search for legitimate leadership and authentic values is an integral a part of our political system. The acquisition of TRUST dictates the behaviors of every political candidate. This effort is made explicit in campaign rhetoric and propaganda and is manifested in various ways—environmental, physical, and behavioral, as evidenced in campaign posters and body language. In the daily exchange of TRUST, how do we differentiate between
conditional vs. unconditional
genuine vs. disingenuous
TRUST?
Does genuine TRUST exist within this political quagmire?
Is there a TRUST index – a metric for individual trustworthiness? If a TRUST Index exists then how can it be employed to encourage genuine trust building behavior and dissuade actions that ultimately erode an individual's trustworthiness?
Kelly Tierney, Grace Tuttle, & Kiersten Nash