TransD Alumni Maggie Ollove wins the Sylvia Harris Citizen Design Award
Posted on December 12, 2015 | posted by: student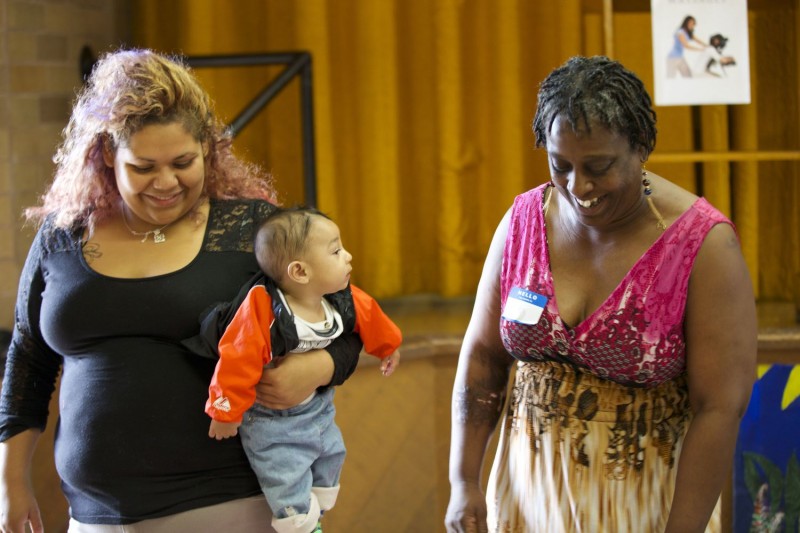 Photo from Gma Village
Transdisciplinary design alumni, Maggie Ollove, along with Catalina Garcia, and Johnna Flood wins the 2015 Sylvia Harris Citizen Design Award for their work creating Gma Village.
Gma Village is an affordable childcare service for low-income families around Oakland, California that pairs parents  who need care with local grandmas.
Within Design Ignites Change, Maggie, Catalina and Johnna met at the T-Lab, a six-month social-innovation program that brings together problem-solvers to design and test new solutions in the fight against poverty in the San Francisco Bay area. The six-month program, administered by the Tipping Point Community, challenged participants to explore solutions that would address pre-kindergarten, community reentry and access to affordable childcare.
Maggie Ollove started her career in the non-profit world, and moved into design through the MFATransdisciplinary Design program at Parsons in New York. Since then, she has been dedicated to introducing human-centered design to new audiences; both as faculty at Parsons and to clients working on complex social challenges.
Read the full award write-up on Design Ignites Change