The Rise of Furnishing Public Wealth
Posted on December 14, 2012 | posted by: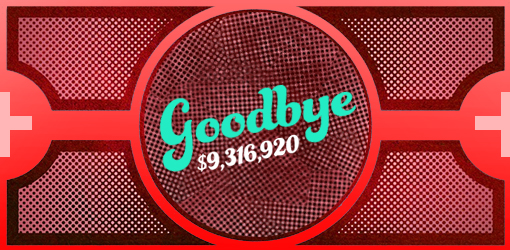 "Why would any person choose to contribute – voluntarily – to a public good that she can partake of, unchecked, as a free rider on the effort of others? Because every individual can see that not only her own incentives, but the incentives of there individuals are thus aligned, the system ought to unravel backward so no one makes substantial contributions. and the good never comes to be in the first place. " (Weber, 9)
_
The linchpin of collaboration is collective action. However, getting large groups to work together towards a joint goal is no easy task. Implicated in the path to collective action is conflict and antagonism. Though extraordinarily, a contradistinction emerges, often very successfully, from this tension.
_
On October 7th, 2012, I found myself attending an Occupy Student Debt Campaign (O.S.D.C.) meeting. O.S.D.C. is a coalition of Occupy Wall Street, aspiring to end the debt financing of higher education. It was during this meeting that I was acquainted with the idea of a 'rolling jubilee.'
"Rolling Jubilee is a Strike Debt project that buys debt for pennies on the dollar, but instead of collecting it, abolishes it. Together we can liberate debtors at ran dom through a campaign of mutual support, good will, and collective refusal. Debt resistance is just the beginning. Join us as we imagine and create a new world based on the common good, not Wall Street profits."
The concept is somewhat simple: use donations to purchase debt for a fraction of what can be used to pay it back. Although the objectives are conspicuously incongruous, the system mimics the process of debt collection. Actualizing this compelling concept seemed impractical initially, only because it's prosperity was contingent on donations. Furthermore, donations were being summoned to eradicate not one's own debt, but someone else's.  The principle of the movement was considerably arduous; a colossal amount would be required to "abolish" debt. At the time of the meeting, just over $3,000 had been donated to the cause by various private entities. In spite of all of these quandaries, somehow donations for abolishing debt grew to $267,000 in a little over a month. Can we attribute this phenomenon to 'good will'? Or is this the political economy of open source at its' finest?
_
Although the working definition of "Open Source" is with reference to software, the compelling value of the following features lie within its' applicability to a political economy.  The concept of open source is centralized around the idea that free source code is "open, public, and non-proprietary." A program can be appropriated to the user's needs, redistributed for no financial gain, and any suggested improvements can be shared and implemented to better suit the user community. These qualities insinuate their considerable potentialities within the sphere of politics and social organization.
1) Source code must be distributed with the software or otherwise made available for no more than the cost of distribution.
2) Anyone may redistribute the software for free, without royalties or licensing fees to the author.
3) Anyone may modify the software or derive other software from it.
Open source is not just about software, but rather the how social organization can reshape the meaning of property. More importantly, this infrastructure is emanated by human motivations that petition for coordination. Given the many factors that contest collective action, the only well-reasoned explanation for its' prosperity is aligned incentives and goals. At the very least, incentives must be loosely aligned. However, only when the participants goals are nearly indistinguishable can collective action achieve truly extraordinary outcomes.
_
On November 15th, 2012,  Strike Debt summoned a "Rolling Jubilee launch party" at Le Poisson Rougue in New York City, where O.S.D.S raised close to $270,000. As of today, the Rolling Jubilee piggy-bank is swelling past $476,401, which will in turn abolish $9,532,835 of medical debt. By the time you read this, however, this figure will likely have increased. Check for yourself. http://rollingjubilee.org